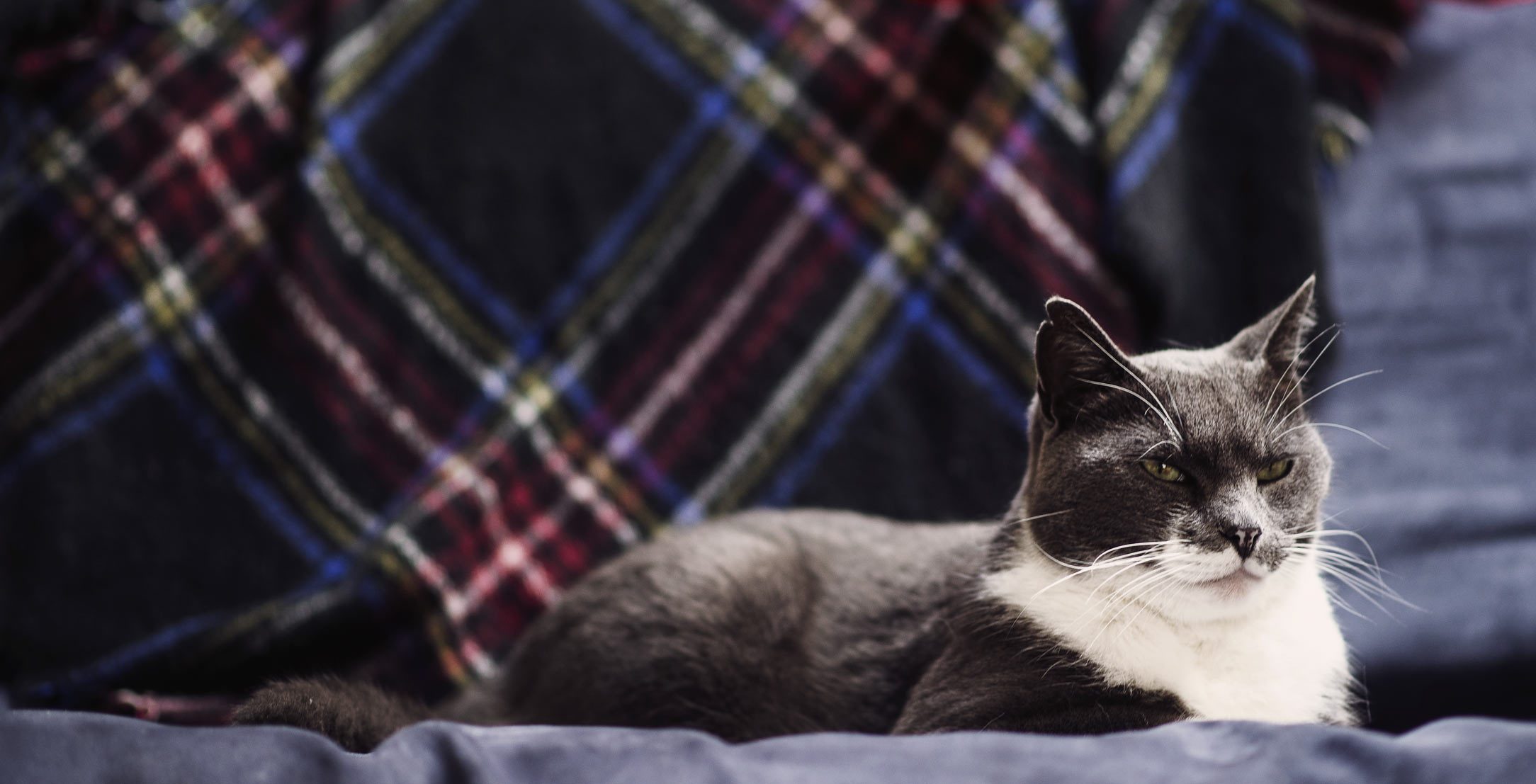 What better place to bring your dog than the beach? We'll give you the rundown on the best pet-friendly hotels in Virginia Beach so that you and Fido can make the most of the summer sun. Whether you're looking for first-class accommodations or the pennywise, we've got the best list for location and price.
Hyatt House Virginia Beach Oceanfront
The Hyatt House Virginia Beach Oceanfront is located on the water just a half-mile from the Virginia Beach Boardwalk, where you can shop, swim, eat and drink with beautiful views of the Atlantic. Guests at the Hyatt House are within easy driving distance of the Cape Henry Lighthouse and Red Wing Lake Golf Course.
You can book a room with your dog(s) here. There is a maximum of two pooches with a combined weight of 75lbs or one dog under 50lbs. There is a $75 cleaning fee for bringing your pet for stays of six days or less. For longer stays up to 30 days, you'll need to pay a non-refundable $100. The Hyatt House rewards guests staying longer than three nights with a $50 voucher, which you can apply to your pet fees or dining within the hotel.
Staying at the Hyatt House Oceanfront gives you and your pup easy access to stroll on the beach. Dogs are allowed in designated areas on the north and south end of the shore between 10 am and 6 pm.
Guests at the Hyatt House receive complimentary breakfast. Check out their H Bar for drinks and small plates, or shop at the 24/7 H Market for snacks on-the-go. Their Oceans 27 outdoor restaurant gives you a dining experience near the waterfront, with great ocean views, games, and live music. An elegant hotel pool and 24-hour fitness room are also great perks to staying at the Hyatt.
La Quinta Inn & Suites by Wyndham Virginia Beach
La Quinta Inn & Suites Virginia Beach gives pet owners accommodations without any extra fees. You can bring up to two pets (dogs or cats) per room. Only one block from the Virginia Beach Boardwalk, La Quinta Inn & Suites offers an excellent location at an affordable price. Business travelers can also benefit from quick access to the Virginia Beach Convention Center.
Amenities at La Quinta Inn & Suites include an outdoor pool, fitness room, complimentary WiFi, parking, and breakfast. No problem if you're traveling with a large vehicle. La Quinta offers bus and truck parking on-site for no extra charge. Both rooms and suites are available for booking. All rooms include a miniature fridge, microwave, and HDTV television. Suites also have a seating area with a sofa bed.
La Quinta Inn & Suites offers quality modern rooms at a reasonable price point. Their friendly pet policy makes this hotel an excellent option for a casual stay in a central location.
The Westin Virginia Beach Town Center
A little farther from the beach, but a short walk from the heart of town, The Westin Virginia Beach Town Center offers a luxurious stay in chic, comfortable rooms. This 4-star hotel has 236 rooms and suites on 38 stories. Guests are welcomed into a lobby with beautiful indoor water features and ocean-themed décor.
While The Westin can't promise you a stay right on the beach, they can offer you an upscale retreat from your outdoor adventures. Check out the indoor heated pool or work out in The Westin's fitness center. You can talk to the concierge about offsite activities in Virginia Beach such as golfing, swimming, kayaking, and jet-skiing.
Service dogs are welcome at The Westin. For pets, there is a size restriction on canine guests: only one dog is permitted up to 40lbs, and owners must pay a $75 cleaning fee.
Parking at The Westin is complimentary unless you opt for their valet service. Dining will come at your own expense, however, The Westin offers you many delicious options for hot breakfast or dinner in their Interlude Restaurant & Bar, which boasts many sea-inspired specialties. The Westin has its own convenience store if you're on-the-go, as well as 24-hour room service when you're not up to making it out the door.
DoubleTree by Hilton Virginia Beach
DoubleTree by Hilton Virginia Beach is a 3.5 star 292-room hotel only eight blocks from the waterfront. Close to the Virginia Beach Convention Center, DoubleTree is a great choice for business travelers, and it's also an option for guests bringing their pets. This hotel will let you bring up to two dogs under 75lbs for $25 a night (per dog).
Though DoubleTree might not be right on the water, they offer a complimentary beach shuttle throughout the day. This hotel is about a mile from the Virginia Beach Boardwalk. You can opt to swim in their indoor heated pool, too, which is equipped with mobility access.
For gourmet burgers and specialties, guests can dine at the hotel's Max & Emma's Restaurant. All guests are greeted with fresh-baked chocolate chip cookies, and they promise to offer hospitality just as sweet. Here you'll find complimentary parking, WiFi, and access to a fitness room. If you're on business, they have a wide range of work-related amenities in their business center.
Homewood Suites by Hilton Virginia Beach
Homewood Suites by Hilton is just 20 minutes from the Virginia Beach Airport and beach, close to the Virginia Zoo and aquarium. Homewood Suites is especially popular with solo travelers, and of course those toting their four-legged friends. Dogs are welcome up to 75lbs for a $75 cleaning fee.
All rooms in the hotel are suite-style with fully-equipped kitchens. A unique feature of Homewood Suites is the complimentary evening social with small plates and drinks. Breakfast is also complimentary. However, you can prepare meals in your room if you prefer your privacy.
Homewood Suites boasts an attractive indoor pool, fitness center, and outdoor green space for your leisurely hours. They are also well-equipped for working travelers with a business center and meeting rooms. Guests can make use of their convenience store in the lobby. Other services include free WiFi, parking, and an airport shuttle so that you don't have to fret about the logistics of your trip.
Sheraton Virginia Beach Oceanfront Hotel
The Sheraton Virginia Beach Oceanfront Hotel offers 189 rooms and suites right along the water. Some rooms have private balconies facing the beach, though all guests can benefit from easy access to the water and excellent views from the outdoor oceanfront pool.
Pets are welcome in the Sheraton in Pet Suites, which includes a King-sized bed and fold-out sofa, work table, ergonomic chair, mini-fridge, and microwave. Dogs must be under 40lbs, but up to two are allowed for a $100 cleaning fee.
The Sheraton Virginia Beach Oceanfront is only a five-minute walk from Neptune Park and Pacific Place. It's located at the end of the Virginia Beach Boardwalk, making it easy to stroll, dine, and shop in a central tourist area. However, you can also dine in their classy Fusion Lounge or the Cabanas Seaside Bar and Grill, near to the pool on the hotel's terrace.
The Sheraton has both indoor and outdoor pools, though you may lounge at the outdoor pool with a refreshing drink or cocktail. Buffet breakfast is optional for a fee, however, WiFi, parking, and valet services are complimentary.
The Founders Inn and Spa by Hilton
For a unique retreat from busier areas of Virginia Beach town center and oceanfront, consider booking your stay at The Founders Inn. The Founders Inn has easy access to the Norfolk Airport only eight miles away. At 14 miles from the beach and seven miles from the town center, it offers a quiet, green getaway from Virginia Beach life.
That being said, you won't have to worry about the logistics of getting around. Founders Inn has a seasonal shuttle to the waterfront. However, you might be so comfortable at The Founders Inn that you won't want to leave.
The Founders Inn's Flowering Almond Spa offers an extensive list of spa treatments. Their elegant indoor and outdoor pools give guests plenty of opportunities to get into the water. You can dine on-site at the upscale Swan Terrace Grill, or for a more casual dining experience, The Commonwealth Bar and Restaurant offers drinks, burgers, and flatbreads in the classy Hunts Room.
The Founders Inn welcomes dogs, though they do have a size restriction of 50lbs. For a $35 fee, you can accommodate your pup, too, and get full use of The Founders Inn's two dog parks. Your dog will likely find this grassy getaway just as relaxing as you will.
Register Your Pet as an Emotional Support Animal with USSA
When working with hotel staff to accommodate your dog, the process is always simpler if you have the proper identification. Register your Emotional Support Animal with US Service Animals to skip complicated and stressful conversations about local policies. Registered members will be able to contact USSA for legal support if their rights have been questioned.
By registering with USSA, you will receive a certification of registration, ESA vest, leash, collar tag, and photo identification card for your Emotional Support Animal. Registration is simple and only $79.98. After entering you and your Emotional Support Animal's personal information, you will be required to submit a prescription letter from a licensed medical health professional to ensure the validity of USSA services.