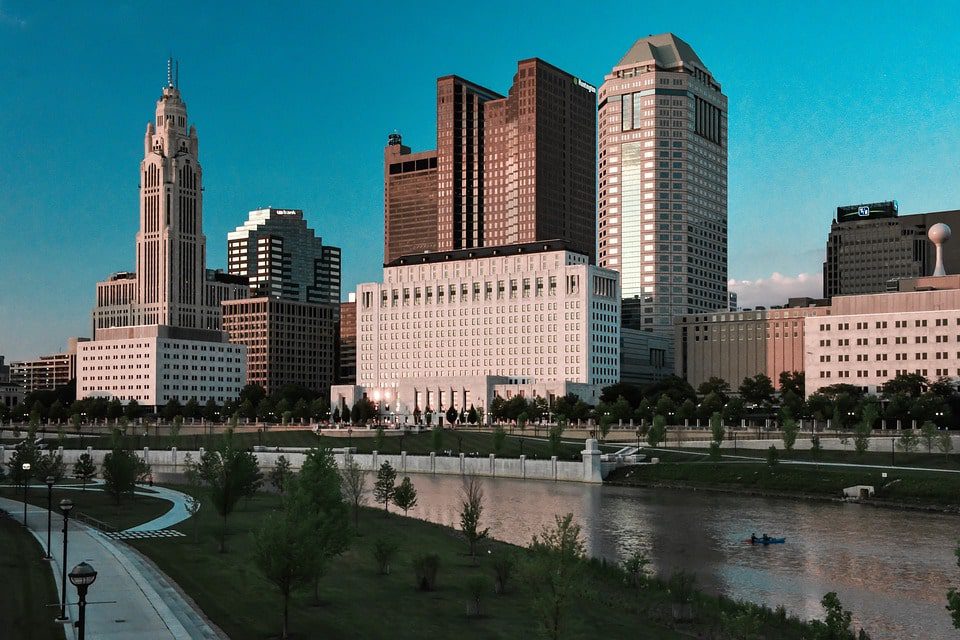 Columbus, Ohio, is a noteworthy destination for tourists, weekend travelers, and science enthusiasts. The city is known for its various cultural and science centers, which make it an ideal destination for anyone looking to have an educational experience while also enjoying some leisure time.
Columbus offers numerous hotels that meet the ever-increasing demand for high-end accommodations. The city has a broad range of options, from 5-star luxury accommodations to budget-friendly alternatives. If you're traveling with pets, you'll be glad to learn that the city has a myriad of pet-friendly hotels near some of its most popular attractions.
Regardless, pet owners should exercise caution when considering pet-friendly lodging. There are some hotels that market themselves as "pet-friendly," yet the term is quite vague, and does not always represent the same thing.
In some instances, visitors are shocked to find out that a hotel's "pet-friendly" status is not as accommodating to pets as they would have envisioned. So, before we talk about the best pet-friendly hotels in Columbus, let's discuss what "pet-friendly" actually means:
What is a Pet-Friendly Hotel?
A pet-friendly hotel aims to provide special accommodations and facilities for pets and their owners. Generally, these types of hotels cater to dog or cat owners, though they can also provide useful amenities for other kinds of domesticated pets.
Here are the different types of pet amenities you may find at the top-rated pet-friendly hotels in Columbus:
Bedding – Pet owners generally prefer something comfortable for their furry friends that are more than just crates. Therefore, a designated dog or cat bed is a nice feature that some of the best pet-friendly establishments offer. Some hotels even provide small blankets and pillows for animals.
Leashes & Collars – Columbus has laws that require dog owners to use a leash when guiding their pets around the city. To help ensure that pet owners can take their dogs or cats anywhere without worrying about breaking leash laws, many pet-friendly hotels provide extra leashes and collars.
Litter Boxes & Clean-Up Supplies – Cats need a litter box to use the restroom. Dogs need an outdoor, designated area. The best pet-friendly hotels in Columbus offer these types of features. You can also request disposable gloves so you can clean up after your pets.
Treats – Ultimately, pet-friendly hotels want pets (and their owners) to enjoy themselves. Pets love to snack on their treats. Thankfully, the best pet-friendly hotels provide cat treats, rawhide bones, catnip, or other kinds of edible goodies for animals.
Toys – Much like treats, toys are a fantastic way to keep pets happy and entertained on vacation. Ask the hotel if they offer chew toys, rope bones, rolling balls, scratching posts, or other types of pet toys.
Outdoor Play Pens – More often than not, pets (especially dogs) want to get out of the room and enjoy some fresh air. Pet-friendy hotels should have a designated place for dogs to use the restroom and exercise. At the very least having a hotel in proximity to a public park is needed.
Pet-Sitting Services – When you're on vacation, it is not always accessible for you to take your pet with you at all times. There are many types of establishments like restaurants that do not usually allow animals. Pet-sitting services (for an added fee) is a great luxury of certain pet-friendly hotels.
Please remember that not every pet-friendly hotel provides the same amenities and services listed above. In fact, some pet-friendly hotels are merely labeled as such because they allow pets in the rooms. Consequently, the establishment may not feature any other pet-related amenities.
Furthermore, almost every pet-friendly hotel has limitations when it comes to the kinds of pets allowed on the property. Generally, dogs and cats are allowed, but many large or exotic animals are not. However, some hotels have very tight restrictions on the type and size of animals.
For example, some pet-friendly hotels limit pets to two per room and weigh less than 75 combined lbs. You should contact the hotel for more information about pet restrictions and policies.
Top 5 Pet-Friendly Hotels in Columbus
Now that you know more about the different types of pet amenities, let's take a look at five top pet-friendly hotels in Columbus, in no particular order:
1. Red Roof PLUS+ Columbus
The Red Roof PLUS+ Columbus is near the Ohio State University campus. The lodging is convenient as guests have quick access to:
Ohio Stadium
The Schottenstein Center
The Wilma H. Schiermeier Olentangy River
Portal Park
The 2-star hotel is great for pet owners traveling on a budget. The Red Roof PLUS+ allows both dogs and cats to stay on the property for no additional fee. As a bonus, there is an off-leash dog park nearby!
2. Hyatt Regency Columbus
The impressive 3-star hotel sits in the heart of Columbus, just a few blocks from the Scioto River. The Hyatt Regency Columbus is close to several Columbus points of interest, including:
The Riverwalk District
The Uptown District
Center of Science and Industry
Columbus Museum of Art
Like most Hyatt hotels, the Hyatt Regency Columbus is a pet-friendly hotel that offers guests a comfortable, yet affordable experience. Every guest has access to fine dining, modern accommodations, and even special events at the hotel. The hotel allows up to two pets per room (dogs or cats) for an additional fee.
3. Hilton Columbus at Easton
The Hilton Columbus at Easton is in the northeastern quadrant of the city. Despite its distance from the city center, the hotel is close to a few Columbus attractions, including:
Champions Golf Course
Blendon Woods Metro Park
Nationwide Center
Easton Town Center
The 4-star hotel is visually impressive, both inside and out. Every room features flatscreen TVs, Italian marble countertops, and free Wi-Fi.
While the Hilton Columbus at Easton does allow pets, it only permits dogs that weigh less than 75 lbs. Cats are not allowed on the property. The front desk also keeps treats on hand for your furry friend!
4. Best Western Port Columbus
The Best Western Port Columbus is west of John Glenn Columbus International Airport. In addition to the airport, the hotel is close to a few Columbus attractions:
Sunbury Gardens Pedestrian Bridge
Amvet Village Park
Oriole Heights
Alum Creek Trail
Though the Best Western Port Columbus is far from the city center, it still has plenty to offer guests. The rooms feature a coffee maker, refrigerator, microwave, and high-speed Internet. Additionally, guests can bring up to two pets (dogs or cats) for an extra fee that applies per pet, per night.
5. Cambria Hotel Columbus – Polaris
The Cambria Hotel Columbus is in Polaris or north-central Columbus. There are several fun points of interest nearby, including:
Polaris Fashion Place
Heritage Park
Highbanks Metro Park
Sharon Woods
The Cambria Columbus Hotel is a sleek, modern building with excellent staff and accommodations. In addition to the cozy rooms, the hotel offers various amenities, including a free shuttle to and from the airport. For pets, you will need to contact the hotel ahead of time, as they only allow dogs of certain sizes.
Final Thoughts
Columbus is a popular stop in Ohio. It features many notable attractions, including Franklin Park Conservatory, Columbus Zoo and Aquarium, and the Columbus Museum of Art. Thankfully, you can enjoy many of the best attractions in Columbus with your pet.
The city has several pet-friendly hotels that offer first-rate services and all the amenities necessary to make you and your pet feel at home. You should consider the five best pet-friendly hotels in Columbus due to their affordability and pet amenities.
If you'd like to certify your dog, consider registering your pet as an Emotional Support Animal (ESA). ESAs are animals that offer support and comfort to help individuals suffering from mental or emotional conditions. The presence of an ESA can assist with circumstances that might otherwise compromise a victim's quality of life. These issues can include depression, anxiety, phobias, and bipolar disorder. You can register your pet as an ESA with U.S. Service Animals (USSA) today!