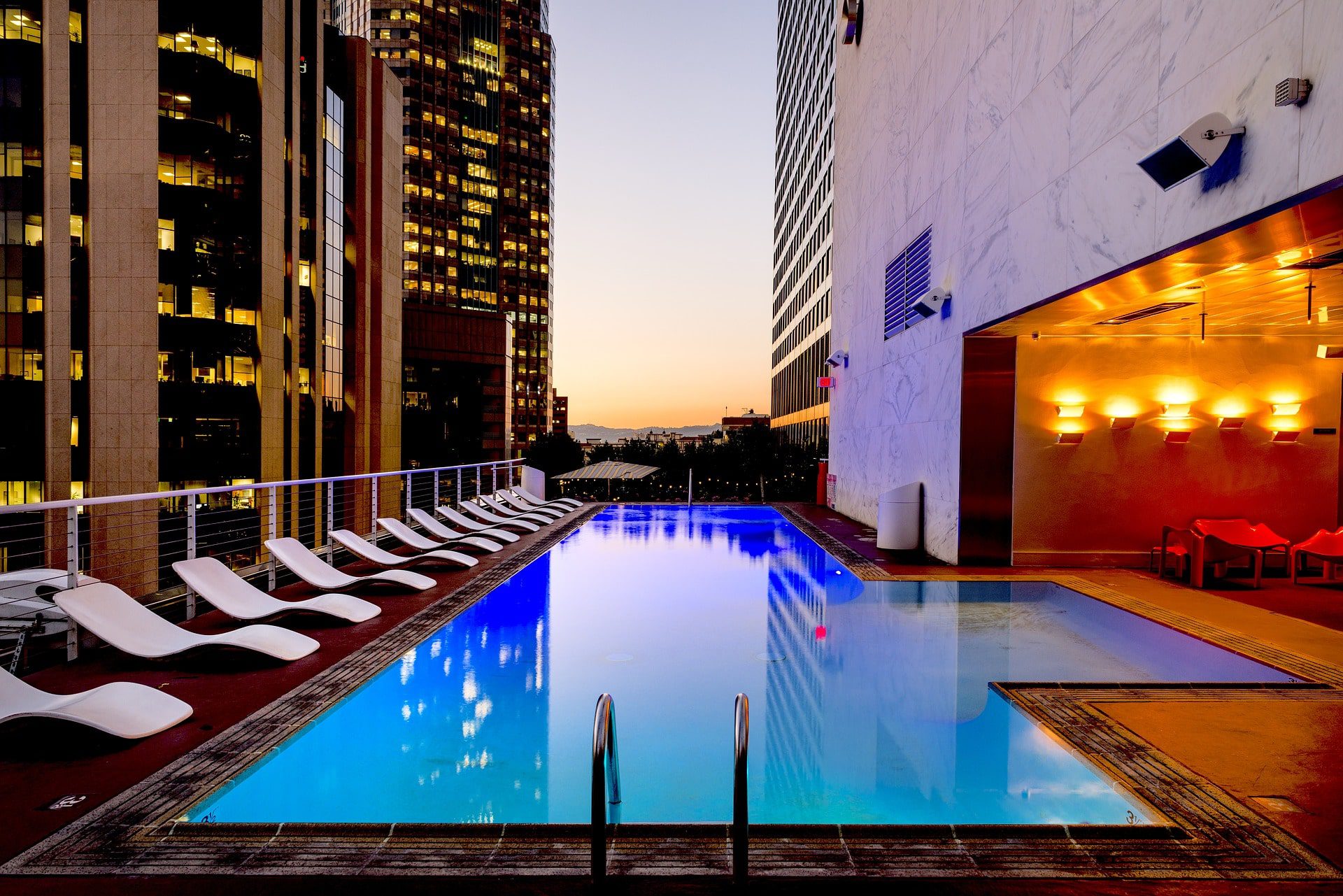 Los Angeles, the City of Angels, is a travel destination for people all around the world. As the central hub for filmmaking and tech companies, Los Angeles is home to many world-renowned businesses. Los Angeles is also home to a vast array of sights and tourist destinations that draw in visitors from across the globe.
Los Angeles is a treasure trove full of new experiences waiting to uncover. L.A. is a great place to go on vacation with your pets, with a massive selection of outdoor activities available to visitors. There are many beautiful beaches and hiking trails that you may thoroughly enjoy with your dog.
A trip to Los Angeles is bound to leave a lasting impression for a long time to come, so why not bring your favorite furry pal with you on the trip? Though bringing a pet on your travels may require some additional planning, it is well worth the added effort.
To help make a trip to Los Angeles with your pet a little less complicated, we've put together this list of the five best places to stay.
1. Sheraton Gateway Los Angeles Hotel
The surprisingly affordable 4-star accommodation exists in a fantastic location for seeing the sights of Los Angeles. The Sheraton Gateway Los Angeles Hotel has urban architecture and beautiful, panoramic views of the surrounding city.
It is only a mile from Los Angeles International Airport (LAX), and also a short walking distance from the harbor. Visitors will also have quick access to The Point, which exists in a shopping area.
Other noteworthy destinations nearby Sheraton Gateway Los Angeles Hotel include:
Los Angeles International Airport (1 mile)
Hawthorne Park (2.7 miles)
Hollywood Park (2.7 miles)
Automobile Driving Museum (1.5 miles)
Yoga Works (2.8 miles)
The Sheraton Gateway Los Angeles Hotel is host to a cafe and lobby restaurant which serves Southern-Italian dishes and American breakfasts. There is also a 24-hour bar that serves signature drinks whenever the mood strikes you. The Sheraton also has a year-round outdoor pool and hot tub with cabanas and sun loungers available for guests.
Pet-friendly rooms are available, but they are limited so calling ahead for same-day visits is recommended. Booking a room in advance is the best way to ensure you won't run into any issues when it comes time to check-in. As a result, the Sheraton Gateway Los Angeles Hotel is an incredible place to stay in L.A. with your pet.
2. Residence Inn by Marriott Los Angeles LAX/Century Blvd
The Residence Inn by Marriott is another great option for spending time in Los Angeles with your dog or cat. The pet-friendly hotel in Los Angeles includes all the modern amenities you'd expect in addition to a full kitchen with a microwave, refrigerator and stove.
The Residence Inn by Marriott Los Angeles is a perfect choice for those who are planning on staying for extended durations with their animals. The hotel offers complimentary breakfast every morning during your stay.
It is conveniently located half a mile from LAX, and also provides a 24-hour shuttle service (runs every 15-20 minutes). The proximity to the airport offers direct views of the south runway at LAX or Downtown Los Angeles.
Check out the official website for the availability of rooms that allow pets so you can take your dog or cat along with you on your travels.
3. Hotel Figueroa
Hotel Figueroa, loving called "The Fig," is a restored 1920's Spanish Colonial hotel with over 250 rooms and suites. Designed with an eye for artistry and beauty, Hotel Figueroa is renowned for its breathtaking rooms and exquisite accommodations. When you add pet-friendly rooms to the list of benefits offered by Hotel Figueroa, you have a value that is hard to beat in the epicenter of Los Angeles.
The hotel boasts two separate and equally acclaimed restaurants: Breva and Veranda. In addition to the restaurants, the famous hotel also houses two separate bars where you can enjoy handcrafted cocktails: Bar Figueroa and Bar Alta. Needless to say, with all the offerings inside the hotel, it is tempting never to leave it!
Once you do decide to explore the surrounding area, you'll find several attractions within a small radius of Hotel Figueroa. The hotel is within walking distance of the Staples Center and Los Angeles Convention Center. You can catch a Lakers or Kings game, or a major city event.
Downtown Los Angeles also has numerous other destinations worth visiting, including the Grand Central Market. Sample cuisines from around the world. Then, tour the DTLA Arts District for amazing sights and food.
Regardless of where you go, Hotel Figueroa is at the heart of it all and you can bring your pet along for the whole trip.
4. Loews Hollywood Hotel
If you ever wanted a room with a view of the Hollywood sign, Loews Hollywood Hotel is the place to stay. The hotel features an impressive rooftop pool that overlooks Hollywood. It also offers a convenient location and breathtaking views of the Hills. Better yet, the hotel is pet-friendly.
The hotel exists near the world-renowned Universal Studios Hollywood. In addition to the hundreds of restaurants, shops, and cafes in the surrounding area, Loews Hollywood Hotel is also home to some amazing culinary experiences of their own. Flavor by Loews Hollywood Hotel will entertain your palate while you bask in the glorious Los Angeles sunshine with your pet.
Amenities include a state-of-the-art fitness center, fully-equipped business center, and laundry services that include dry cleaning. All the essentials are available for you and your pet at the Loews Hollywood Hotel.
In 2000, Loews Hotels was the first national hotel chain to introduce a pet-friendly program, dubbed Loews Loves Pets. The program ensures that pets get treated with the utmost care and consideration during their stay with amenities like their own pet room service menu, toys, and bedding. Dog-walking route maps are also provided in addition to waste bags and water bowls to ensure your pet has all its needs addressed.
5. The LINE Hotel
LINE LA Hotel nestles in the center of the world-famous K-Town in Los Angeles, where decades of Korean, Latino, and American heritage have converged. Famous for being a 24-hour neighborhood, the LINE Hotel gives you direct access to a world that never sleeps where you can find food and entertainment regardless of the hour.
The pet-friendly rooms allow you to experience the never-ending joys of K-Town with your animal close beside you the whole time. Every room and suite is filled with custom furnishings and completed with floor to ceiling views of Los Angeles.
The LINE LA is at the epicenter of Koreatown and only six miles away from Beverly Hills. Downtown Los Angeles and Hollywood is also within a reasonable driving distance. The hotel amenities include a 24-hour fitness center with various exercise classes (including Tai Chi and LINUS x LINE bicycle access). The hotel also maintains a year-round pool. Finally, there are three restaurants inside the hotel including the Openaire that exists on the pool deck.
Final Thoughts
Regardless of where you end up staying in Los Angeles, you and your furry friend are sure to enjoy your time. The city has a myriad of offerings and your stay includes several amazing accomodations. Bringing your pet along with you during your travels is a great way to create lasting memories and provide you with the comforting presence of your best friend.