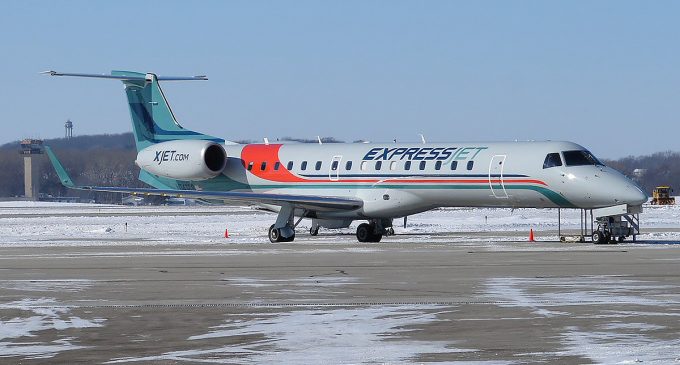 If you are hoping to find a way to bring your furry friends with you on your travels it may seem like an impossible task. The good news is that there are ways you can bring them that actually are fairly simple. Flying in general has become quite the task these days, so flying with a pet may seem rather difficult, but it can be rewarding. Every airline has a specific pet policy in place, so it is important that you familiarize yourself with it before embarking on your journey.
ExpressJet operates on behalf of other airlines, so it may seem kind of tricky to figure out which specific pet policy corresponds with your flight. Hopefully this article can help answer your questions about your flight.
What Airlines is ExpressJet Partnered With?
ExpressJet is partnered with American Airlines, Delta Airlines, and United Airlines. Although you may be flying via ExpressJet, your pet policy will correspond with the major airline overseeing your flight instead.
Partnered Airlines Pet Policies
ExpressJet flights are overseen by one of the 3 airlines mentioned above. Each one of these airlines has differing pet policies in place.
American Airlines
Your pet may be able to travel as a carry-on as long as it meets specific requirements including breed and size. You are only able to travel with cats and dogs. Most flights allow you to travel with pets as long as the flight isn't over 12 hours.
There are some restrictions during warmer months. No pets can be checked from May-September if you are flying through Tucson, Vegas, Phoenix, or Palm Springs. The temperatures reach highs that aren't safe for your animals. If your animal is a carry-on it must stay in the kennel throughout the duration of the flight by your feet. You only have to pay the simple carry-on pet price of $125. You need to make reservations for your animals even if they are going to be in the cabin.
If you are going to check your pet, there are also specific guidelines that you need to follow. You have the option to check up to 2 pets. Pets are checked on a first-come basis, so make sure you act quickly or all the spots may be taken. It costs $200 to check your pet. When you check your pet, you have to follow these guidelines:
Contact Reservations at least 48 hours prior to travel
Check in at the ticket counter
Allow extra check-in time (can't check pets more than 4 hours before your flight)
Complete a checklist with an agent
Provide a health certificate
To ensure the health and safety of your pet, the health certificate you provide must be issued by a vet within
10 days of your travel
60 days of your return (travel on the same ticket)
10 days of your return (travel on a separate ticket)
Delta Airlines
You will be able to bring a small dog, cat, or bird in the cabin with you on your flight as long as certain requirements are met. Your pet must be in a kennel that will fit under your seat for the entirety of your flight. The pet kennel will count as your carry-on and you will have to pay a fee of $125. Most international travel does not allow your pets to travel in-cabin.
If your pet is too large to fit under your seat Delta offers a service to ship your pet as cargo. This kind of travel requires its own booking that can't be completed until 14 days before your departure. The downside is that your pet isn't guaranteed to arrive on your flight schedule. A health certificate is also required for this type of travel. Just like with American Airlines, there are also weather restrictions.
United Airlines
United allows you to bring cats, dogs, birds, and rabbits inside the aircraft for a fee of $125. You must make advance reservations for your animal before you plan to fly out. Your pet must fit in a kennel and be stored under your seat. If your pet is too large, you will have to check your pet.
United has a stricter pet policy for checking your pets. You will be required to submit several documents including your pet's health certificate. Your pets travel crate will need to be photographed and meet certain requirements. You will also have to submit a photo of your pet to verify the breed. You will have to fill out a form stating the last time your pet was offered food or water and it will be attached to the kennel during travel. You are allowed to provide 16 ounces of food and certain drip bottle water attachments. Only cats and dogs can travel this way.
Flight length, temperatures, and certain international destinations can hinder your pet from being allowed to fly with you. The best thing you can do is contact the airlines and speak with them directly about your pet and it's needs.
The Bottom Line
All of the ExpressJet flights allow you to bring your pet in some way. As long as all the requirements and safety concerns are met, there won't be a problem. Service animals are always allowed on flights and do not require fees to be paid. If you are going to travel with a furry friend make sure you contact your airlines prior to departure.
Additional Resources
https://www.aa.com/i18n/travel-info/special-assistance/pets.jsp
https://www.delta.com/us/en/pet-travel/overview
https://www.delta.com/us/en/pet-travel/shipping-your-pet
https://www.united.com/ual/en/us/fly/travel/animals/in-cabin.html
https://www.united.com/ual/en/us/fly/travel/animals/petsafe.html