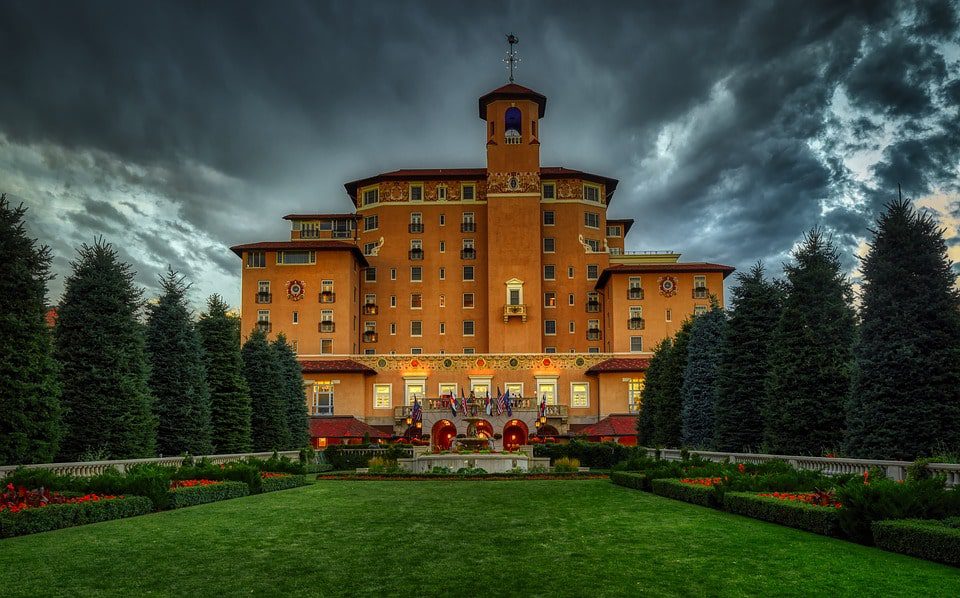 Colorado Springs, Colorado is a popular destination for tourists and nature enthusiasts. The city is known for its natural beauty and hiking trails. It is an ideal destination for those that want to cherish the beauty, heritage, and unique culture of the city. There is something in Colorado Springs for just about anyone.
Colorado Springs has a variety of hotels that meet the ever-increasing demand for high-end accommodations. If you're traveling with a pet, you'll be glad to learn that the city has many options close to all the action.
That said, many hotels and lodges market themselves as "pet-friendly," but this term is quite vague, and doesn't always mean the same thing in every place. In some cases, visitors are stunned to learn that a hotel's "pet-friendly" status is not as accommodating to pets as they envisioned.
Consequently, before we examine the best pet-friendly hotels in Colorado Springs, it is time to explore what the term "pet-friendly" actually represents:
What is a Pet-Friendly Hotel?
Bedding – It is not enjoyable for a pet to spend all of its time in a crate or cage. Pet owners generally prefer something more comfortable. Fortunately, most pet-friendly hotels provide bedding, like a designated dog or cat bed, to ensure the animals have somewhere comfortable to sleep. Hotels may also provide small blankets and pillows for animals.
Leashes & Collars – You need to make yourself aware of leash laws when you visit other places in the United States. To ensure that pet owners can take their dogs or cats anywhere without worrying about breaking laws, many pet-friendly hotels offer extra leashes and collars. This way, if an owner accidentally leaves a leash at home, they can still walk their dog or cat without needing to spend money on a new one. Additionally, a collar with identification information attached is extremely useful if your pet gets lost.
Litter Boxes & Clean-Up Supplies – Most domesticated cats need a litter box to go to the bathroom, which can make it complicated for people to travel with cats. Thankfully, some pet-friendly hotels provide litter boxes and extra litter. The hotel may also supply disposable gloves and doggie bags so dog owners can clean up after their animals.
Treats – Ultimately, pet-friendly hotels want pets (and their owners) to enjoy themselves. If there is one thing that most pets love, it's treats. Many pet hotels provide cat treats, catnip, rawhide bones, or other kinds of edible goodies for animals.
Toys – Much like treats, toys are a great way to keep pets happy and entertained on vacation. Many pet-friendly hotels supply chew toys, rope bones, rolling balls, scratching posts, and other fun items. It helps prevent pets from getting bored and causing damage to hotel furniture by chewing or scratching on it.
Outdoor Play Pens – Pets, like dogs, enjoy getting out of the room and enjoying some fresh air. As a result, pet-friendly hotels have designated areas for animals to run free and use the restroom. Pet owners must supervise their animals while they play outdoors.
Pet-Sitting Services – When you're on vacation, it is not always convenient to take your pet with you to every attraction. For example, many restaurants and other types of establishments do not allow animals. Thankfully, some pet-friendly hotels provide pet-sitting services for an additional cost.
It is important to remember that not every pet-friendly hotel will offer the same amenities and services. Though some hotels are "pet-friendly," they may offer nothing more than the ability to keep a dog or cat in the room. Therefore, additional pet-related amenities will not get provided.
Additionally, almost every pet-friendly hotel has limitations when it comes to the kinds of pets allowed on the property. Generally, dogs and cats are allowed, but many exotic or large animals are not permitted.
Select hotels have very tight restrictions on the type and size of animals. For example, some pet-friendly hotels only allow every room to have one dog that weighs less than 50 lbs. Consequently, contact the hotel directly at the time of your booking to find out more about their particular restrictions and policies concerning pets.
Top 5 Pet-Friendly Hotels in Colorado Springs
Now that you understand a little bit more about pet-friendly hotels, their rules, and common amenities, let's take a look at five of the top pet-friendly hotels in Colorado Springs, in no particular order:
1. The Academy Hotel Colorado Springs
The Academy Hotel in Colorado Springs is located in the north of the city, west of the Briargate neighborhood. While the hotel is pretty far from the city center, it is still close to several points of interest, including:
The United States Air Force Academy
Rampart Park
Chapel Hills Shopping Center
Austin Bluffs Open Space
The 3-star hotel is one of the best places to stay in Colorado Springs on a budget. With such a warm, welcoming lobby and top-quality breakfast, you may never want to leave!
Additionally, the Academy Hotel allows both cats and dogs (and other small animals upon request). Each room can have up to two pets of any size. Guests must crate their animals if the room is left unattended.
2. Drury Inn & Suites Colorado Springs
The Drury Inn & Suites exists near the Northgate neighborhood, north of Colorado Springs. Despite its distance from the downtown area, the hotel is close to numerous attractions, including:
The United States Air Force Academy
The Club at Flying Horse
Pike National Forest
Black Forest Regional Park
Unlike some budget hotels, the Drury Inn & Suites has many extra services and amenities, including free breakfast and food at the hotel's nightly "Kickback" event. The 3-star hotel allows both cats and dogs for an additional nightly fee. You can even go to the front desk to get some treats for your pet!
3. The Broadmoor
The Broadmoor is an attraction unto itself, located on the Cheyenne Lake and Broadmoor Golf Club. It is also not far from several regional attractions:
The Penrose Heritage Museum
World Figure Skating Museum & Hall of Fame
Mesa Reservoir
Mount Muscoco
The 5-star hotel is one of the most luxurious and beautiful properties in Colorado Springs. In addition to the resort facilities and golf course, the Broadmoor presents guests access to fun outdoor activities and relaxing indoor spa treatments.
Unfortunately, the Broadmoor only allows dogs, and are restricted to ground floor rooms. Each room can have up to two dogs for an additional fee per dog per night. Every pet receives treats, a water bowl, a bed, and sanitary bags.
4. Hyatt Place Colorado Springs
The Hyatt Place in Colorado Springs is at the intersection of Ronald Reagan Highway and Austin Bluffs Parkway. Thanks to its proximity to the highway, the Hyatt Place provides easy access to several Colorado Springs attractions, including:
Kissing Camels Golf Course
Pulpit Rock Park
Ute Valley Park
Colorado Springs Country Club
Like most 3-star hotels, Hyatt Place combines comfort and affordability. Guests have access to beautiful rooms, fine dining, and even special events at the hotel. More importantly, pet owners are allowed to bring one dog that weighs no more than 50 lbs. The property also has plenty of grassy areas for dogs to play and go to the bathroom.
5. Embassy Suites by Hilton Colorado Springs
The Embassy Suites by Hilton (Colorado Springs) exists near the intersection of Monument Valley Highway and East Woodmen Road. The hotel provides easy access to some great points of interest, including:
Rockrimmon Open Space
Cave of the Winds
Garden of the Gods
Sunset Mesa Open Space
Guests can expect a reasonably-priced, yet comfortable and luxurious experience at the Embassy Suites by Hilton. The hotel has a heated indoor pool, business center, fitness center, and even a game room!
While the Embassy Suites by Hilton only allows dogs, each room can have two pets, weighing up to 25 lbs. each. The front desk has a supply of complimentary treats on hand to keep your pooch happy!
Final Thoughts
Colorado Springs is one of the most popular tourist cities in Colorado. It has a vast selection of world-class attractions, including the Garden of the Gods, Pikes Peak, and the Broadmoor Seven Falls. Thankfully, you can enjoy many of the best attractions in Colorado Springs with your pet right by your side!
The city has several different pet-friendly hotels that offer first-rate services and all the amenities necessary to make you and your pet feel at home. You and your pet will surely feel welcome during your stay in the Colorado Springs.
If you'd like to certify your four-legged companion, consider registering your pet as an Emotional Support Animal (ESA). ESAs are animals that offer support and comfort to people suffering from mental or emotional conditions. The presence of an ESA may assist people in dealing with issues that might otherwise compromise their quality of life. These issues include depression, anxiety, phobias, and bipolar disorder. You can register your pet as an ESA with U.S. Service Animals (USSA) today!