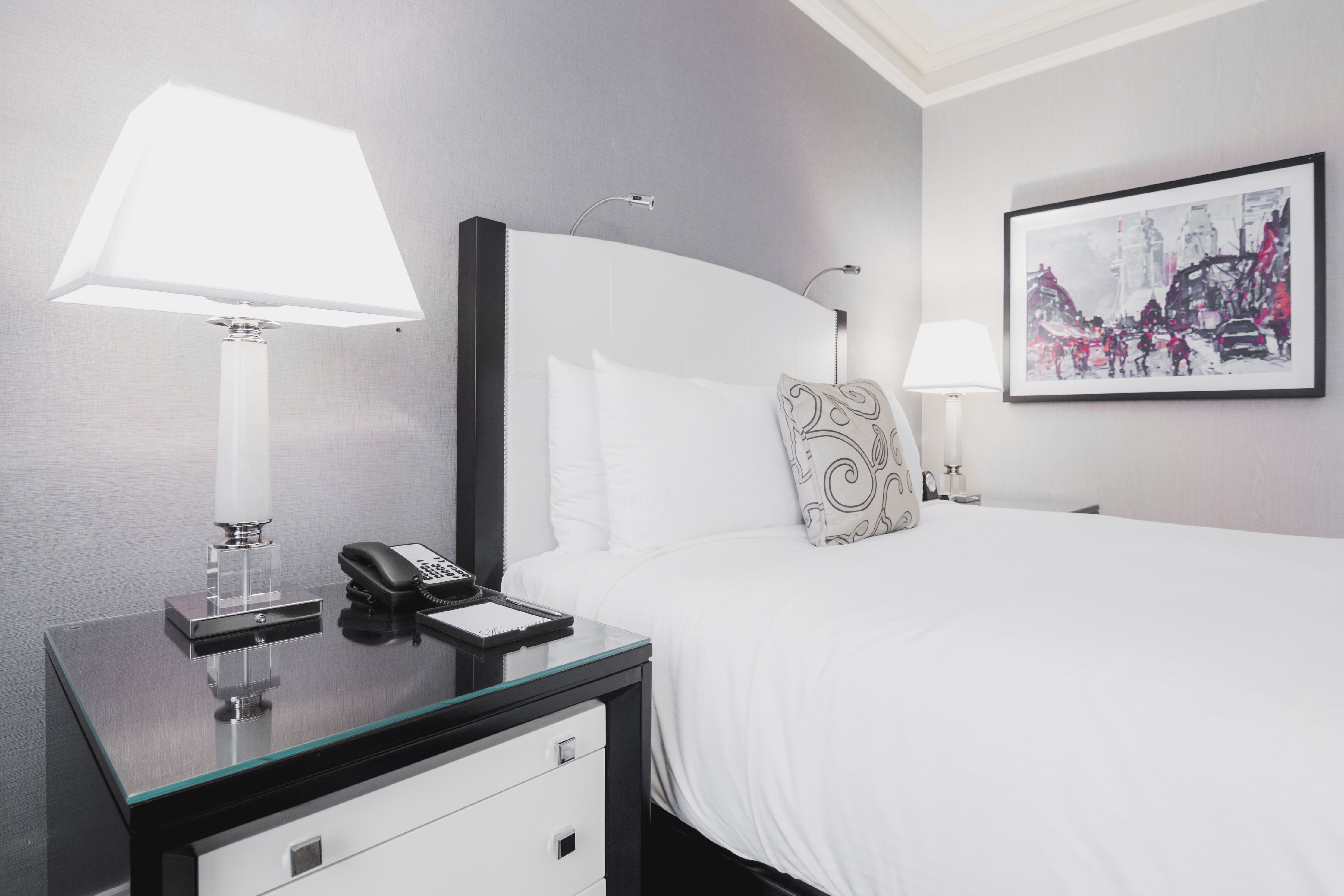 Are you traveling to Amarillo? You'll be happy to know this city has a fair share of comfortable, luxurious, and pet-friendly hotels and resorts to cater to all kinds of travelers. You'll also be lucky enough to find Airbnb hosts in the area who will welcome you with open arms.
You can bring along your beloved pet and enjoy your trip to this city. Let's look at ten of the hotels that have an open-door policy for pet owners.
1. Dury Inn and Suites
Only fourteen miles from the Amarillo International Airport, Dury Inn and Suites is one of the most convenient hotels for travelers to the region. Standard rooms go for $90 per night, and each offers the weary traveler free Wi-Fi, a sumptuous on-the-house breakfast, and other sophisticated facilities.
Famous for its happy hour, Dury Inn and Suites features 163 rooms across six floors. It also offers complimentary soda and popcorn to its guests every afternoon. Guests can gorge on the popular dinner buffets guilt-free.
Facilities like a fitness room, indoor pool, and hot tub keep you active, and you'll always feel fresh and rejuvenated after a stay at Dury Inn and Suites. The Amarillo Zoo and Wonderland Amusement Park are around the corner, making it a coveted destination for families and tourists alike.
Dury Inn accepts cats. Rooms with pets cost $35 per day, excluding taxes. The limit is two pets per apartment with a combined weight of 80 pounds.
The hotel doesn't charge for service animals.
2. My Place Hotel
Located fifteen miles from the airport, My Place Amarillo is an affordable choice with reasonable ratings. It is ideal for travelers, and it offers the essential comforts of home, including a pet-friendly facility.
My Place offers rooms furnished with a kitchen, including a microwave, refrigerator, sink, and burner tops. Luxurious beds, an onsite laundry, and My Store are some of the other highlights which ensure a hassle-free stay for all guests. The rooms are clean and affordable, with rates available for nightly, weekly, and monthly options.
Pet policies are simple, with a maximum number of two pets (combined weight of 80 pounds) allowed. My Place accommodates pets at minimal boarding costs. Fees stand at $10 per night, not exceeding $50 per week or $100 per month–all non-refundable.
3. Motel 6 Amarillo, TX – Airport
Motel 6 is conveniently located off the I-40, with restaurants and shopping places around the corner. You'll find value for money here as their rooms are quiet and comfortable, including accessible room service.
It does not boast expensive facilities or room décor, but there is ample greenery around, and it is a peaceful location for pets. Rooms cost $45 a night.
At Motel 6, well-behaved pets and service animals can stay free of charge. Hug your furry friend—you've both found an awesome free deal.
4. Holiday Inn Express and Suites East Amarillo
A stone's throw from the airport, the hotel offers you and your pet comfortable accommodation for $100 per night. Choose from any of the 69 rooms with modern amenities and enjoy a restful night with your four-legged friend. It's located in an idyllic location and has spacious units.
You can take your dog for a stroll on its ample greenery. American Quarter Horse Hall of Fame and Amarillo Museum of Art are just ten minutes' drive away. The Don Harrington Discovery Center and the Civic Center are also nearby, leaving you with multiple choices for a day of exploration.
For every pet you bring, you'll pay $28.75, and we strongly recommend you take a room on the ground floor for easy access to the large backyard area. Here, you and your furry kids will enjoy a memorable time.
5. Red Roof Inn Amarillo West
The Red Roof West is conveniently on the I-40 again, a quick drive from the Amarillo International Airport. It is not far from the Westgate Mall, Cadillac Ranch, and the Botanical Gardens. It is also close to Texas Tech University and the Sybill Harrington Cancer Center.
Other nearby attractions include the zoo and the amusement park.
The hotel is a plush facility with an outdoor pool, a coin laundry, and a 25-seater conference hall. Rooms are stylish and come with standard facilities, like a 32-inch flat-screen, Wi-Fi, a microwave, and a mini-refrigerator. Breakfast is on the house, with friendly staff, and rooms go from $47 per night.
The good news is that Red Roof allows one well-behaved pet per room for free. No deposits or fees required, and no restrictions on size. If you check-in, make sure you never leave your pet unattended in the room.
6. Extended Stay America, Amarillo West
Extended Stay America is a suburban all-suite resort five minutes from Don Harrington Discovery Center and six miles away from the Museum of Art. Suites go for $54 per night. All rooms come with necessities, like air-conditioning, a 32-inch flat-screen TV with cable for entertainment, free wireless internet, and a microwave.
Breakfast is served daily, so you can tick that off your list. As a guest, you can use laundry facilities, nearby fitness area, and free parking spaces.
Extended Stay America allows pets in each room, but they charge $25 plus tax per day per pet. Pets can't be larger than 65 pounds, and if you have more than two pets, a property manager needs to approve it first.
7. Staybridge Suites
On 36 Western Plaza Drive, the hotel is surrounded by schools and shops. Its stunning suites will make you feel at home.
You can expect fully functional kitchens, ample room space for relaxation or work, and self-parking free of charge. Hotel suits start from $106 and include free Wi-Fi internet, a two-line phone with voicemail, flat-screen television, DVD player, and work desk.
Staybridge welcomes guests with pets, and the advantage here is that they don't set limits on the size of your pet. They do charge $25 per pet, however, and a non-refundable fee of $35 for cleaning (per pet).
A kennel is available if you have to go somewhere and can't bring your pet with you. The hotel strongly advises guests not to leave pets unattended, since damage to the room will be your responsibility.
8. Quality Inn
Conveniently set in the Texas Panhandle, the hotel offers a broad range of experiences nearby. If you enjoy hiking, the Palo Duro Canyon is within driving distance. If you want to explore Historic Route 66, it is right there.
Hospitals surround it, so you won't have to worry about any medical problems, either.
Rooms in Quality Inn start from $67 per night and include great amenities. Guests enjoy a complimentary hot breakfast every morning, free Wi-Fi internet access, a heated indoor pool, laundry facilities, and a free parking space.
The icing on the cake is that it is pet friendly. Pets are allowed for $20 each. Your furry companion can't exceed more than 50 pounds in weight.
Only two pets are allowed per stay per room. Any violation of this policy can result in a fine of up to $250.
9. Microtel Inn and Suites
If you are looking for something more budget-friendly, but also pet-friendly, look no further than Microtel Inn and Suites. It offers convenient rooms at lower prices, which include air conditioning, cable television, and free Wi-Fi for entertainment. You are free to use a parking spot, fitness space, and an indoor heated pool, too.
Located off the I-40, it provides easy access to downtown and other exciting locations within a short drive.
Microtel Inn offers rooms at $62; however, they often have amazing deals, so look out for specials. As a pet-friendly place, they allow animals of any size and weight for a fee of $20 per pet. Also, if your pet is well-behaved, you can leave your little companion unattended in the room.
Around the premises, you will find a grassy area where your pet can run around and enjoy life.
10. La Quinta Inn and Suites
A room at La Quinta Inn will set you back $107 per night. This beautiful hotel is located at 9305 I-40 E, about 4.5 miles away from the nearest international airport. The canyon is about 23 miles away if you feel like hiking with your four-legged companion.
It is a three-star property that offers rooms with excellent amenities, including free Wi-Fi access, fitness center, free parking space, free breakfast, and an outdoor pool. The reception desk is available 24/7 to assist you.
La Quinta's pet policy welcomes two pets that are no more than 50 pounds each. They charge $20 per night per pet but don't exceed $40 per stay. You are prohibited from leaving your pets alone in the room.
You will find a huge grassy area on the hotel's property that has waste stations available.
Emotional Support Animals with USSA
Consider registering your pet as an Emotional Support Animal (ESA). These special animals offer support and comfort during mental or emotional illness. The presence of an ESA can help tremendously with depression, anxiety, phobias, and bipolar disorder.
Register your pet as an ESA with US Service Animals (USSA) today.