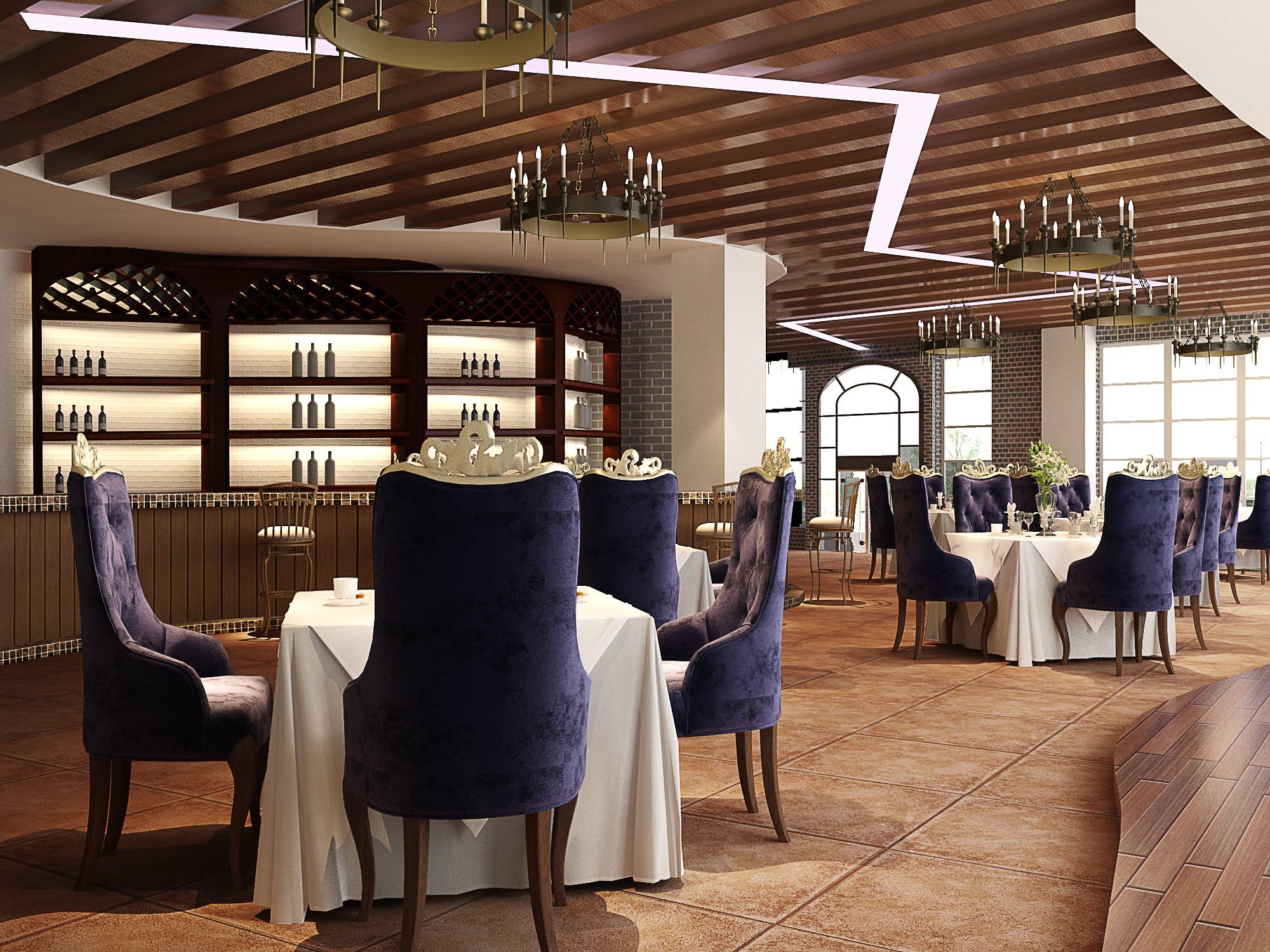 No one wants to go on a holiday and leave their four-legged friends behind. If you have ever traveled with your pet, you know how frustrating it can be to search for a high-quality hotel that is pet-friendly, too. If you're visiting Atlantic City, we have compiled a list of nine pet-friendly hotels you can call home for the few days you'll be in town.
1. Harrah's Resort Atlantic City
Three miles from the beaches and two miles from the Atlantic City Boardwalk lies Harrah's Resort Atlantic City. It is a magnificent hotel that boasts world-class service for you and your pet. It offers excellent food and accommodation, plus plenty of amenities for the whole family.
At Harrah's, you'll be able to check in with two dogs weighing less than 50 pounds each. You'll have to pay an extra $50 per dog per night, and not all the suites are dog-friendly. You will have to book in advance to secure the popular Pet Stay rooms.
Each pet has a check-in bundle of a mat, some treats, waste bags, food, water, and food bowls. If you have birds, cats, or other pets, you have no luck here. There are fantastic places you can take your dogs, though, such as the nearby beach or any of the pet-friendly restaurants around.
2. Seaview: A Dolce Hotel
For golf lovers, there is nowhere better to get your putting groove on than the Seaview, A Dolce Hotel. Located in Galloway, it's a mere fifteen minutes' drive from Harrah's Casino and the Absecon Wildlife Management Area.
The Seaview is an excellent hotel bathed in elegance and class. It is a holiday and golf sanctuary for you and your family, where your four-legged friends will find a temporary home, too.
Keeping your pet doesn't come cheap. The hotel charges $50 per pet per day. They also have restrictions on the number of pets you can keep in your room.
You'll only be allowed to check-in with two animals, and they have to be below 50 pounds. We don't advise that you bring large breeds as finding accommodation for them here will be tricky.
There are plenty of places to visit—head to the beach with your family or visit the Absecon Wildlife Management Area, for example.
3. Sheraton Atlantic City Convention
Whether you are going shopping or to the beach or casino, the Sheraton Atlantic City Convention is in the vicinity. It is a fabulous fifteen-story hotel with excellent views. The rooms are spacious and elegantly designed for you and your pets.
The Sheraton Atlantic City Convention has a one-pet-per-room policy that restricts the number of pets you can house. There is also a weight cap of 80 pounds.
You also need to pay a pet-fee of $50 per stay. You will be given some treats for your dog at the reception, as well as bowls for food and water, and a dog bed. They have a dedicated spot on the grass for your dogs to relieve themselves.
There is a myriad of interesting places to visit when you are staying at the Sheraton Atlantic City Convention. You could go to the countless designer shops, such as the Banana Republic, Coach, and Tommy Hilfiger. Or, to the world-famous Boardwalk or casino.
4. Showboat Hotel
At the world-renowned Boardwalk, the Showboat Hotel is a master class in elegance and customer service. It has a whopping 872 rooms and suites available to guests and their pets. Besides the accommodation, you can enjoy delicious meals at the three spectacular in-house restaurants.
Unlike most hotels, Showboat allows both cats and dogs. There are no weight restrictions, and you'll have to part with $50 per pet per stay. If you crate your pets, you can leave them in the room unattended.
There are a few designated areas around the hotel for pets to relieve themselves, plus plenty of waste stations. Only the 21st floor has pet-friendly rooms.
Since the Showboat Hotel is at the heart of Atlantic City, you can easily walk to the best designer shops, the Boardwalk, and the beach. A drive to the Wildlife Management Area is also an unforgettable experience.
5. Sonesta ES Suites Somers Point
Sonesta Es Suites Somers Point is surrounded by beautiful places to visit and relax. A luxurious hotel that is a haven for non-smokers and pet owners, it boasts excellent amenities, plus clean and comfortable rooms. You have to make a pre-payment, but they have free cancellation.
Sonesta ES Suites Somers Point welcomes pets of all sizes. They allow two pets per room without restrictions on cats. You will have to pay $75 for up to two nights, and $130 for more than two nights as the pet fee. There are many designated areas for your pets to relieve themselves, and you can also request a waste bag in the lobby.
One of the perks of booking a reservation is the proximity to the Condo Falls Adventure Golf, which is a mere six miles away. It is also close to the haunted golf course, as well as Carey Stadium. There is the Wonderland Pier plus Discovery Seashell Museum nearby to explore.
6. Residence Inn by Marriot Atlantic City Airport
Residence Inn by Marriot Atlantic City Airport is one of the few hotels in Atlantic City located in the middle of all the action. It has clean, comfortable rooms, with friendly and accommodating staff. If you like surfing the internet on a relaxed evening, you will be happy with the remarkable internet speeds, too.
It allows two pets per room, with no weight restrictions. They also accept cats. There is an additional charge of $100 per pet per night.
There are attractions nearby when you are staying at the Residence Inn by Marriott Atlantic City. Besides the en-suite luxury of the hotel, you can visit the Storybook Land, Lucy the Elephant, Atlantic City casinos, and The Walk Atlantic City Outlets. It is also close to the beaches like Ocean City, Longport, and Margate.
There are two marvelous golf courses to explore—Twisted Dunes and Harbor Pines Golf Course.
7. Homewood Suites by Hilton Atlantic City
Are you craving a home away from home? Try out Homewood Suites by Hilton Atlantic City. It delivers stunning suites that have been decked out with all the amenities that you find in a home, plus so much more.
From studios to two-bedroom units, you can accommodate your entire family easily and bring the whole gang along. The rooms feature kitchens with full-sized fridges, countertops, stoves, internet connections, and more.
If your pets weigh less than 74 pounds, you can bring two of them to the Homewood Suites. They charge an additional $75 for pets in the room. The hotel allows you to leave your trained pets alone in the room as long as you notify them.
There are tons of exciting places around, including the Country Club, Mays Landing Golf Club, and Storybook Land.
8. Ramada West Atlantic City
Fifteen miles away from Atlantic City's Boardwalk and beach, Ramada West Atlantic City is a convenient hotel with abundant amenities. There is a swimming pool, shuttle services to the Boardwalk and Casinos, and access to cable TV. The hotel also serves complimentary continental breakfasts and provides free parking for guests.
All the rooms require pre-payment with free cancelation in some and non-refundable options on others.
You can tag along with your cat and dog as long as they are both under 75 pounds, and there is an additional $25 fee per pet per night. There are some places around the hotel you can take your pets to relieve themselves, and you can leave your pets unattended with no problems at the hotel.
Besides the beautiful attractions in Atlantic City, there is a stunning skyline visible at Lake Bay, with a dog beach to enjoy for a run or walk each day.
9. Crystal Inn & Suites Absecon
Crystal Inn & Suites Absecon is a fantastic little inn in Galloway. It has 36 rooms that feature air-conditioning, refrigerators, and microwaves. The rooms are comfortable and cozy, and you could catch all your favorite entertainment on cable or watch some DVDs.
There is a complimentary internet available as well if you prefer browsing.
Check-in with your dogs, but you have to pre-book the pet-friendly rooms. They allow a maximum of two pets, each weighing no more than 50 pounds. Cats are not welcome.
The hotel does provide a few grassy places for your pet to relieve themselves on the property.
Not far off, there are many beautiful places to visit. You can start with Heritage Park, Absecon Wildlife Management Area, Noyes Museum of Art, and the FAA William J. Hughes Technical Center.
Emotional Support Animals with USSA
As a pet-lover, consider registering your pet as an Emotional Support Animal (ESA). These valuable animals offer support and comfort during mental or emotional illness. The presence of an ESA can help tremendously with depression, anxiety, phobias, and bipolar disorder.
Register your pet as an ESA with US Service Animals (USSA) today.