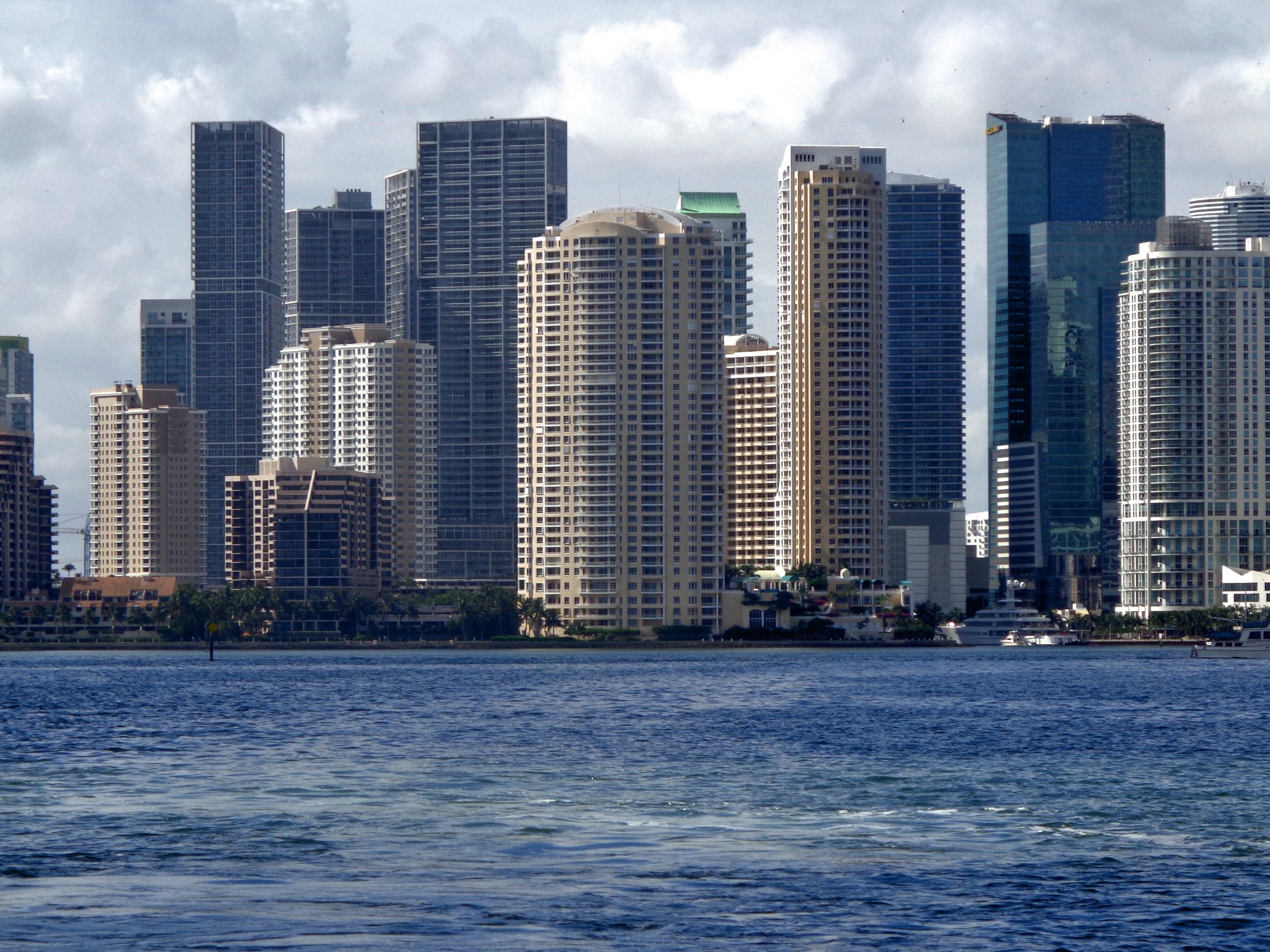 Sun, sea, and sand – it's all waiting for you in Miami, and it's all waiting for your pet too.
However, if you're traveling to Florida with your furry friend on vacation, you need to be sure that you've chosen a hotel that welcomes animals.
Although not all of Miami's accommodations are pet-friendly, there are some fantastic options to pick from, and here we showcase five of the top choices.
The next time you visit the area consider these top pet-friendly hotels in Miami:
1. Four Seasons Hotel, Miami
If you're looking for a luxurious place to stay with your four-legged friend, there's no better choice than the Four Seasons. Enjoying a convenient urban location in the center of the business district and only one block away from the beautiful Biscayne Bay.
The sleek tower features elegant guest suites and rooms with impressive views over the bay and cityscape. As you would expect from any accommodation in this prestigious chain, the Four Seasons offers guests a host of wonderful amenities including spa services, a fitness center, free Wi-Fi, and cable channels in every room.
Even better, the Four Seasons in Miami is entirely pet-friendly, with both cats and dogs welcomed on the premises. Two pets, regardless of size, can share a room with their owners without any additional fee.
Pet can even stay in the room unattended as long as they are well-behaved. Four-legged friends receive free complimentary use of a pet bed and feeding bowls as well as the pet relief area onsite. The hotel is also within easy reach of Morningside Park with its dedicated dog area.
Verdict: The Four Seasons Hotel is a luxurious accommodation that permits up to two pets of any size with no additional cost.
2. Brickell 1st By Vacation District
Guests that book a room at Brickell 1st by Vacation District can enjoy a pet-friendly stay right in the center of the city.
It is just minutes from Mary Brickell Village where there are places to walk a dog and within easy reach of the Vizcaya Museum. For a pet-friendly day out, guests can also visit the Bayside Market Place which is within walking distance.
The comfortable rooms are fully air-conditioned and have kitchens complete with a microwave and refrigerator. Each room also features a private patio or balcony, as well as a plasma television and complimentary Wi-Fi.
Guests can also benefit from a host of recreational amenities such as the outdoor pool, the 24-hour fitness center, onsite nightclub and babysitting service. Both cats and dogs are welcome here as long as guests pay a refundable deposit of $300.
Verdict: Well located accommodation close to plenty of dog-friendly attractions.
3. Extended Stay America, Port of Miami
If you're looking for a family and pet-friendly stay with all the comforts of home, the Extended Stay America, Port of Miami is an ideal choice.
Designed for those who are looking for more than a room, this property offers guests oversized studio suites with kitchens where you can self-cater. Guests also benefit from free local telephone calls, a computer data port, and complimentary movie channels. Free breakfast every morning is part of the cost of the room.
Extended Stay America, Port of Miami welcomes two pets weighing up to 40 lbs to share a room with their owner for an extra cost of $25 per night per pet. For those who want to stay for longer, there's a maximum monthly fee of $150 per pet.
Both cats and dogs are accepted here, with well-behaved quiet pets permitted to remain unattended in the room. There's an onsite pet relief area, and this accommodation is close to dog-friendly attractions like the Bayside Market Place and Bayfront Park.
Verdict: Ideal for longer stays with both cats and small dogs welcome. The Extended Stay America, Port of Miami, offers reasonably priced self-catering accommodations close to popular attractions.
4. Motel 6, Cutler Bay
If you're looking for a low cost, pet-friendly stay in a convenient location, the Motel 6 at Cutler Bay is a good choice.
Located on the main route for traffic coming into and out of Miami, Fort Lauderdale and the Florida Keys, this affordable hotel offers comfortable and modern rooms with air conditioning and cable TV channels.
There are some other good value amenities, too, such as free Wi-Fi, onsite laundry, free local calls and an outdoor pool. Coffee is available for free in the lobby.
The hotel invites guests to share their room with up to two pets weighing up to 100lbs, and there's no additional fee. Both cats and dogs are permitted. Although pets must be in their crate if left on their own in the rooms, a grassy area for pet relief is close to the property. The hotel is also within easy reach of the dog-friendly Hobie Island Beach Park.
Verdict: Even large pets are welcome here, and the hotel is affordable without compromising on comfort.
5. La Quinta Inn And Suites, Cutler Bay
When you need affordable pet-friendly accommodations within easy reach of popular Florida attractions, the La Quinta Inn and Suites at Cutler Bay is worth considering.
Just ten minutes from the Miami Metro Zoo and Homestead Miami Speedway, the property is walking distance from a choice of restaurants, some of them dog-friendly. Cutler Ridge and the dog-friendly Hobie Island Beach Park also are within short walking distance.
Guests can benefit from the onsite outdoor pool which is open all year round, free self-parking, and a complimentary breakfast every morning as well as free internet access. Whether your pets are large or small, they're welcome here and there's no additional cost!
Verdict: The affordable accommodation is near popular attractions. Even better, two pets of any size can share guest rooms at no extra cost.
Emotional Support Animals with USSA
You should consider registering your pet with U.S. Service Animals (or USSA) as an ESA (Emotional Support Animal).
ESAs offer helpful support as well as comfort to anybody who has emotional or mental health difficulties. They can help to relieve the distress that is so common in those suffering from conditions such as bipolar disorder, phobias, depression or anxiety.
Contact USSA today and find out more.