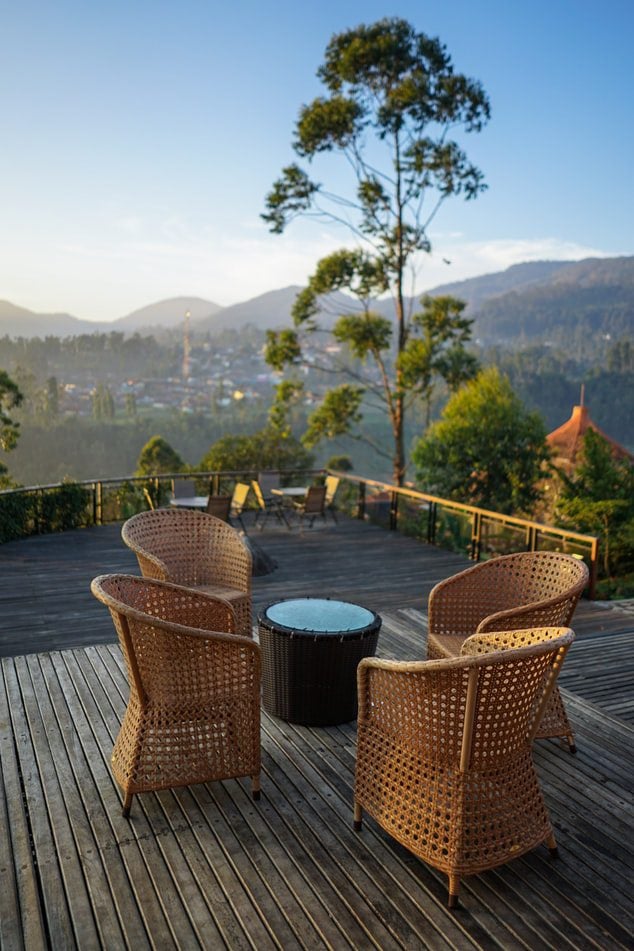 Pigeon Forge is an excellent home-base for exploring Dollywood and the Great Smoky Mountains National Park. With so many outdoor activities at your fingertips, you might be thinking of bringing your pup along. We've compiled a list of our favorite pet-friendly hotels in Pigeon Forge, TN.
RiverStone Resort & Spa
RiverStone Resort & Spa offers luxury condos and log cabins with spa services on-site. You won't be short on comfort here, and you don't need a timeshare to reserve your place. Just five minutes from Dollywood and downtown Pigeon Forge, RiverStone gives you the perfect base to explore the Pigeon Forge/Gatlinburg area before retreating to your relaxing oasis.
RiverStone's condos can sleep anywhere from four to ten guests, depending on whether you rent a one- to four-bedroom suite. Each condo has a kitchen, washer and dryer unit, sofa bed, fireplace, and television with a separated bedroom and living area. Some condos have whirlpool tubs, and others have massage showers. You can reserve particular condos with an exceptional view overlooking Little Pigeon River.
Only small dogs are allowed in pet-friendly condos. There is a 15lb weight limit. The fee for pet accommodation is $25/day. Dogs must be bathed and flee-dipped beforehand. They cannot be left unattended in the condos and must be on a leash while on the grounds.
RiverStone Resort's log cabins are set right next to Little Pigeon River. These rustic, luxurious retreats are all pet-friendly. Each cabin has a wrap-around porch where you can sit on a lazy afternoon or warm summer night. These accommodations are decked out with televisions in the living and bedrooms, a pool table, and a gas log fireplace.
RiverStone's cabins can fit up to four people in their two-story, open-loft floorplan with two separate bedrooms. Guests in both cabins and condos will have access to RiverStone's indoor pool (complete with a lazy river), fitness center, and game room. RiverStone's full-service spa offers massages, facials, and nail treatments.
Dogs must be walked in designated areas throughout the resort. You must notify RiverStone that you are bringing your pet when you make your reservation; otherwise they reserve the right to deny you a room.
Tru by Hilton Pigeon Forge
Tru by Hilton is a stylish and modern hotel inside and out. It has 102 rooms fit for couples, families, or solo travelers and a staff that loves pets. Tru neighbors Hilton's Home 2 Suites. The two hotels share an outdoor pool with a breathtaking view of the Smokies.
Tru's rooms have dark hardwood floors, plush beds with sleek, wooden headboards, patterned blinds, and other colorful accents. Some accommodations have twin bunk beds in a separate room, great if you're traveling with children. Tru also has many accessible features available throughout the hotel.
Tru welcome pets, though they do have a size restriction of 100lbs. The hotel charges a $35 daily pet fee per animal.
Tru offers its guests access to an indoor pool and fitness center. If you're traveling with work, you'll have a business center available to you with amenities such as express mail, photocopying, and fax. Tru's rooftop terrace gives guests a special retreat. Here, you can enjoy a panoramic view of Pigeon Forge and the surrounding mountains.
Parking and WiFi are complimentary, and you are advised to stock up on free breakfast at Tru's chic Top It Breakfast bar. If you've got a craving for an afternoon treat or need to grab something on-the-go, Tru has a convenience store in-house.
Home2 Suites by Hilton Pigeon Forge
Home2 Suites by Hilton offers 107 suite-style guest rooms with fully-stocked kitchens. Home2 Suites aims to be your 'home-away-from-home,' offering chic, modern design, and modern appliances, including a full-sized refrigerator and freezer, microwave, dishwasher, coffee maker, and toaster. Guests may ask at the front desk to borrow an induction cooking stove.
A whimsical outdoor pool links Home2 Suites neighbors Tru Hilton, and both hotels. An outdoor patio and grilling area surround Home2 Suite's indoor pool. Home2 Suites has a rooftop terrace with fire pits, allowing you to enjoy a warm summer night beneath the sky.
Home2 Suites is within walking distance to certain Pigeon Forge attractions, such as the Cal Ripken Experience baseball field. The hotel has a convenient location in the heart of Pigeon Forge, providing easy access to Dollywood and the Great Smoky Mountains National Park.
Home2 Suites' canine guests will receive complimentary treats during their stay. Large dogs are also welcome, up to 75lbs. There is a $100 deep cleaning fee for bringing your pet.
La Quinta Inn & Suites Pigeon Forge
La Quinta Inn & Suites is located right next to The Island at Pigeon Forge amusement park. This hotel is not to be confused with La Quinta Inn & Suites Pigeon Forge- Dollywood, also a pet-friendly location. La Quinta Inn & Suites Pigeon Forge is a comfortable, high-quality mid-range hotel providing all the basics you'll need at a reasonable price.
La Quinta Inn & Suites will serve you a complimentary continental breakfast every morning of your stay. You'll also enjoy WiFi and parking free of charge. Each room has a mini-fridge, microwave, work desk, and ironing amenities. La Quinta Inn & Suites Pigeon Forge has the extra luxury of sleek countertops and earthy, rustic décor. Certain rooms also include a Jacuzzi tub.
La Quinta Inn & Suites' rustic lobby is reminiscent of its outdoor scenery. Here, you can take advantage of their in-house convenience store for any on-the-go essentials you might need. La Quinta Inn & Suites Pigeon Forge has an outdoor patio area with tables and a large, stone fireplace. Get your workout in at their fitness center, or take a lap in their indoor pool.
Pets are welcome in La Quinta Inn & Suites' pet-friendly rooms. There is a $20 fee per pet per night with a maximum charge of $40 for your entire stay. ADA service animals stay free of charge.
Timbers Lodge Pigeon Forge
Timbers Lodge Pigeon Forge offers 53 log cabin-style rooms and lofts right next to the Island at Pigeon Forge amusement park. This hotel is just a short drive from downtown Gatlinburg shops and ten miles from the Great Smoky Mountains National Park. Timber Lodge also has convenient access to the Dollywood theme park.
Each rustic, wood-paneled room is equipped with a fridge, microwave, and coffee station, as well as a workspace, seating area, fireplace, and balcony. Some rooms and lofts also include a Jacuzzi. Complimentary breakfast is provided in a cozy common space. Guests can wander down to the outdoor pool for a splash.
Dogs under 25lbs are welcome at Timber Lodge in one of their eight pet-friendly rooms. Owners will need to pay a $25 nightly fee per pet. Dogs should not be left unattended in guests' rooms. If you're taking Fido out for a walk, there's a riverside trail right behind the hotel.
Timber Lodge has a 24/7 front desk to assist you with your needs. The staff recommends that you enjoy the veranda from one of their rocking chairs. If you're looking for something to eat, there are many Southern-style restaurants near the hotel.
Cabins in the Mountains- Pigeon Forge
Cabins of the Smoky Mountains has over 400 cabins near the Great Smoky Mountains National Park in Gatlinburg, Pigeon Forge, Wears Valley, and Sevierville. These rustic wooden cabins are decked out for a getaway just as luxurious as a high-class resort. You'll find large, full-service kitchens and dining areas, televisions, and hot tubs in each one. Some cabins even include a game room or home theater.
One of the most excellent elements of your stay at Cabins in the Mountains is the view. While some cabins are set back in the woods, others have spectacular a spectacular view of the mountains. These cabins are perfect for family vacations, anniversaries, honeymoons, or romantic getaways.
Cabins of the Smoky Mountains' pre-set and custom packages can take the stress out of planning your trip. Check out their deals on local attractions in Dollywood and nearby amusement parks. Cabins of the Smoky Mountains also offer in-cabin spa treatments and romantic getaway packages that can cater to a picnic basket and dinner-for-two.
All sizes of cabins are available, from one bedroom to twenty bedrooms, so you won't have to worry if you're coming with a large group. Your pets are also welcome. There are no restrictions of breed or size, nor a maximum number of pets. Pet owners pay a low, one-time fee of $50. Each cabin has indoor and outdoor areas for food preparation, and plenty of space to take out your dog to explore.
Register Your Pet as an Emotional Support Animal with USSA
When working with hotel staff to accommodate your dog, the process is will go much smoother if you have the proper identification. Register your Emotional Support Animal with US Service Animals to skip complicated and stressful conversations about local policies. Registered members will be able to contact USSA for legal support if their rights are called into question.
By registering with USSA, you will receive a certification of registration, ESA vest, leash, collar tag, and photo identification card for your Emotional Support Animal. Registration is simple and only $79.98. After entering you and your Emotional Support Animal's information details, you will be required to submit a prescription letter from a licensed medical health professional.