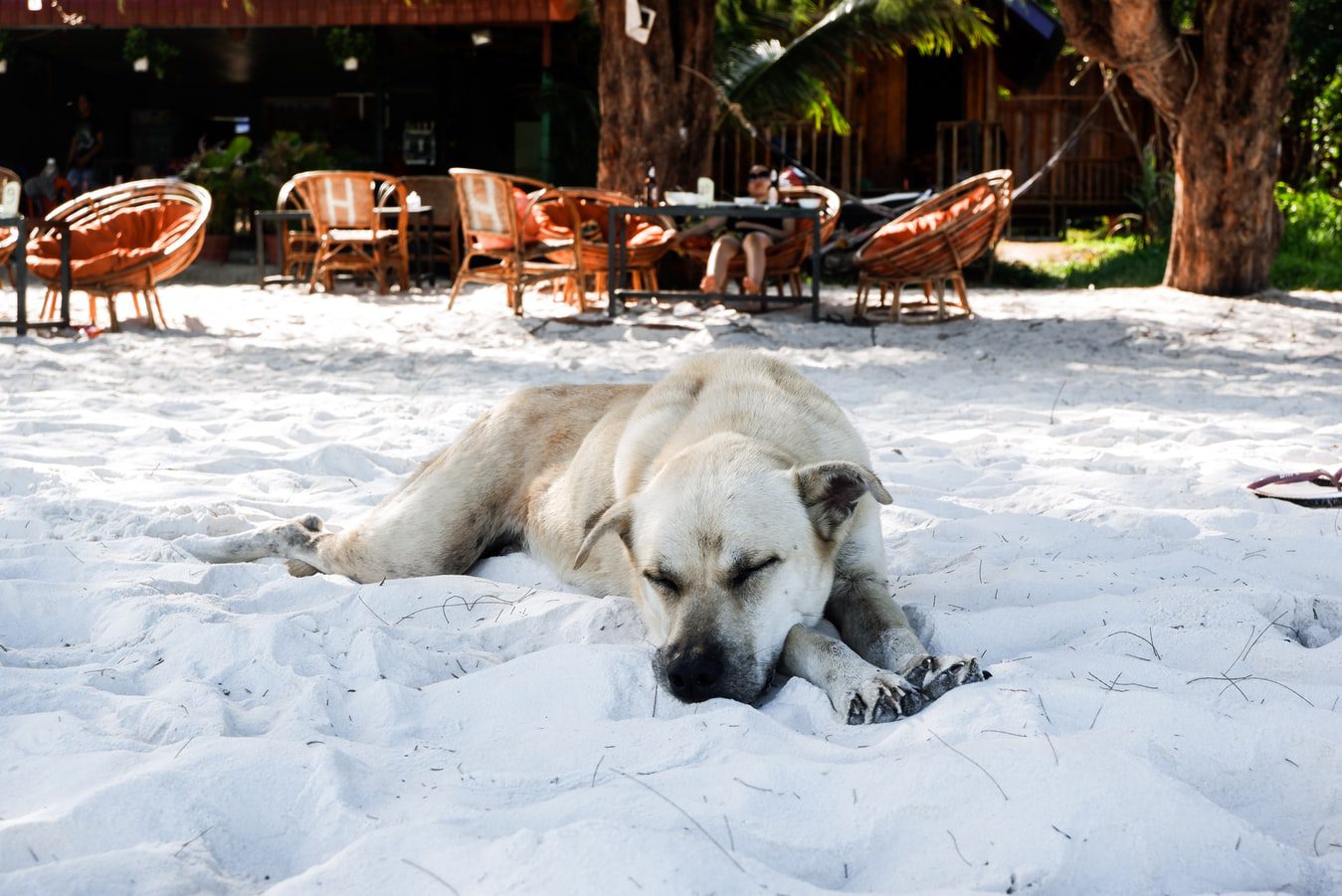 Traveling with a pet comes with a lot of joy, along with its fair share of frustrations. Destination vacations are a chance to unwind, relax, and take in new experiences. Bringing your pets along for the trip can make the entire experience all the more memorable.
While it may take a little extra time and research to find the best pet-friendly hotels in Tallahassee, it is worth the effort.
Tallahassee is the capital city of Florida. Its beautiful location is brimming with historic landmarks, family-friendly activities, and an active nightlife. If you're looking to make a trip to Tallahassee with pets, it's good to get the lowdown on pet-friendly locations and hotels in the area.
In an attempt to help make your travels go as smoothly as possible, we have gathered some information on great places to stay in Tallahassee with your pet:
1. Aloft Tallahassee Downtown
Aloft is a great place to stay in Tallahassee with a lovely, loft-inspired design and no additional fees for pets. Located in the heart of downtown's historic district, Aloft is only a short walk away from the State Capital. It is also centrally located to Florida State University and Florida A&M University.
The hotel is incredibly pet-friendly and offers special amenities tailored specifically for pets like complimentary treats and toys. Aloft even provides pet beds and bowls during your stay. The grounds provide pet relief areas and waste stations for easy cleanup.
Pet-friendly rooms exist on the second and third floors. Confirming that pet-friendly rooms are available during your expected arrival time is important to make sure you don't get left out. Therefore, booking in advance will make sure that a room is available.
Aloft Tallahassee Downtown also features a bar, lounge, and snack center for a drink or bite to eat. Review a list of all their amenities by visiting the official website.
2. Candlewood Suites Tallahassee
Candlewood Suites Tallahassee allows up to two pets no larger than 80 lbs each. The hotel charges an additional fee for pets depending on the length of the stay. Candlewood allows cats or dogs to stay in the room, but you must attend to them at all times. The hotel also expects you to keep your pet in a crate during housekeeper cleaning times.
There is an outside waste station located on the premise behind the hotel. Candlewood also provides treats for your furry friend. Call ahead for same-day arrivals to ensure there are pet-friendly rooms still available.
The Candlewood Suites Tallahassee is located only six miles from the Tallahassee Regional Airport. The hotel is also within proximity to the Little Theatre Shine House and Markham House.
In addition to their pet-friendly amenities, Candlewood also has free laundry service and fitness center. The rooms are equipped with all the modern necessities such as high-speed internet access and HD TVs.
3. Staybridge Suites Tallahassee
Another great option for spending time in Tallahassee with your cat or dog. The Staybridge Suites Tallahassee allows up to two pets per room as long as neither pet is over 80 lbs. The hotel charges an additional pet fee, depending on the length of the stay.
The hotel includes treats as part of the pet fee, and there is a walking path on the premises. Animals may be left unattended in the rooms, but only if they are in crates.
Staybridge Suites Tallahassee is located in the Summit East Business Park, less than 20 minutes southwest of Tallahassee Regional Airport. The nearby destinations include:
Antique Car Museum
Governors Square Mall
Florida State University
Doak Campbell Stadium
Florida A&M University
Tallahassee Community College
Staybridge Suites Tallahassee provides various amenities such as a fitness center, swimming pool, and athletic court. Guests receive a complimentary breakfast buffet in addition to wireless high-speed internet access.
4. Home2 Suites by Hilton Tallahassee State Capitol
Pets of all sizes are welcome at Home2 Suites by Hilton Tallahassee State Capitol with an additional pet fee. Cats and dogs are both permitted and may be left unattended in the rooms. However, the hotel does request that a contact number is left at the front desk if pets are left unattended.
A water bowl is available in the lobby, and there are designated pet relief areas with waste disposal provided on the hotel grounds. The staff is extremely friendly towards guests and their furry companions. However, the pet-friendly rooms are limited in quantity so calling ahead for availability on same-day visits is advised.
Home2 Suites Tallahassee is a short walk from the state capitol. Florida A&M University and Florida State University are also within proximity. Downtown shops and restaurants are just steps outside the door as well as a movie theater.
Amenities included by Home2 Suites are free Wi-Fi, hot breakfast, fitness center, and an outdoor pool. Rooms have kitchens and office amenities within them and all the rooms are nonsmoking. The smoke-free building will provide a great atmosphere for you and your pet's stay.
5. Best Western Tallahassee Downtown Inn and Suites
The Best Western Tallahassee Downtown Inn and Suites allows two pets up to 80 lbs for an additional fee of $20 per pet, per night. The hotel allows pets to get left in the room unattended only if they are in crates. Both cats and dogs are allowed on the premise. A grassy area near the pool provides space for animals to use the restroom with waste bags provided.
Treats are offered by staff as part of the pet fee. The rooms feature HD TVs, refrigerators, microwaves, and coffee makers for your convenience. There is also an outdoor swimming pool. All the modern comforts you've come to expect from highly-rated hotels exist at the Best Western.
Best Western Tallahassee Downtown is located in the heart of Tallahassee only minutes away from Florida State University and Florida A&M University. The location is also only eight miles away from the Tallahassee Regional Airport. The Best Western is within walking distance of the downtown attractions.
Amenities included at the Best Western Tallahassee Downtown are free Wi-Fi, fitness center, laundry room, and dry cleaning service. The pet-friendly rooms are limited in availability so it's important to call and book in advance.
Final Thoughts
Traveling with your furry best friend is a great way to experience new places while maintaining a sense of comfort and independence. Pets provide stability and emotional support during times of stress, like trips outside of your hometown.
Tallahassee is a great location for visiting with a wonderful combination of natural beauty, historic locations, and a humming nightlife. The city has numerous fantastic restaurants and fun activities for the whole family.
This list of pet-friendly hotels in Tallahassee is by no means comprehensive. There are many hotels and other places to stay in and around Tallahassee that allow you to remain in the company of your pet. It is especially important for people that have psychological disorders and need Emotional Support Animals (ESA).
ESAs can provide their owners with a renewed sense of independence by enabling them to take on tasks that would otherwise cause too much stress or anxiety. Bringing your ESA along with you on trips is a great way for you to enjoy your time away from home. ESAs can help owners cope with stress, anxiety, depression, phobias, or other emotional disorders such as post-traumatic stress disorder (PTSD) or bipolar disorder.
Learn more about the process of obtaining or registering an animal as your ESA, by contacting the experts at U.S. Service Animals.