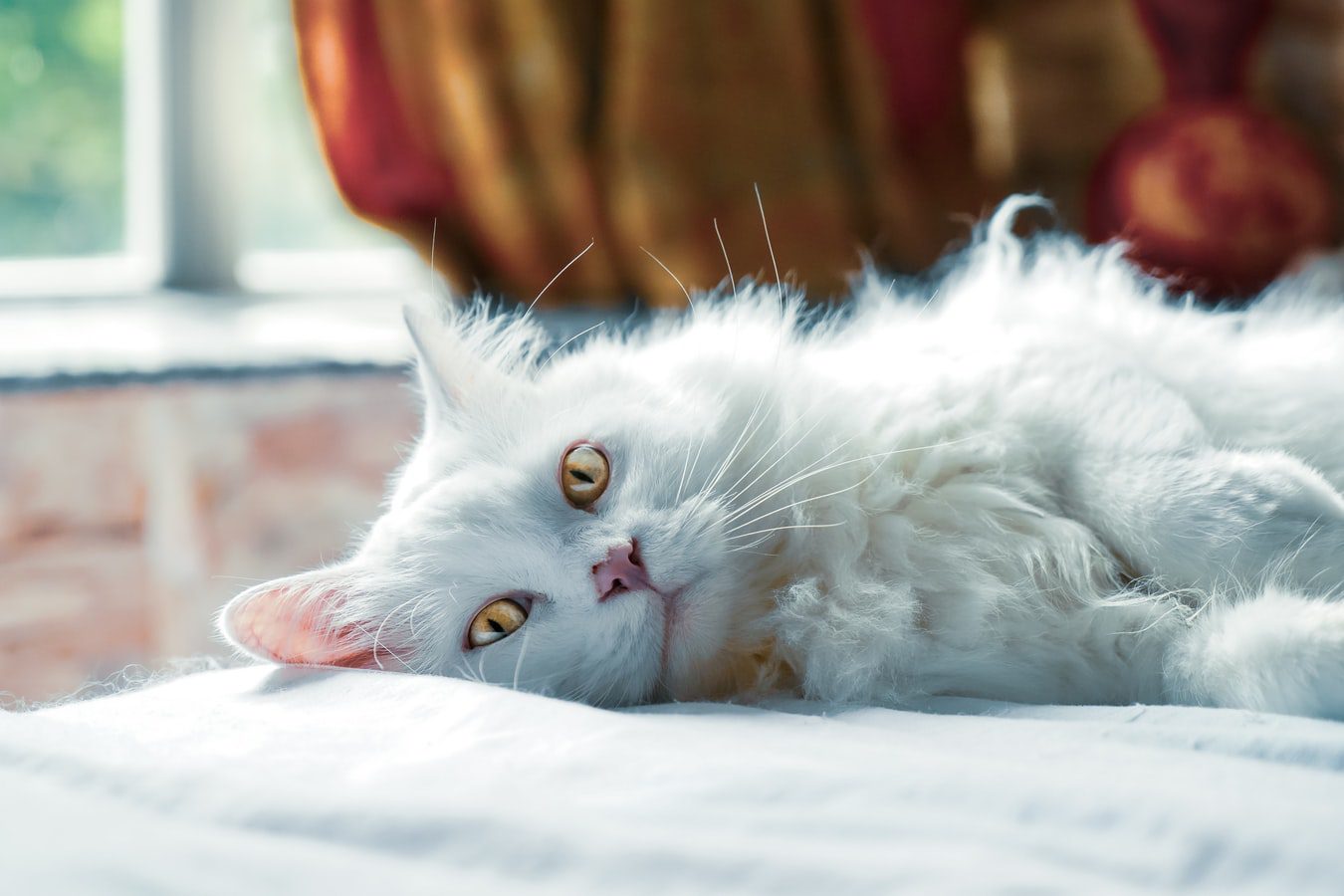 For many cat owners, their fluffy friend isn't just a pet; he or she is a member of the family.
Consequently, it is only natural to want to share life experiences with your cat. Leaving the furry friend behind when you head off on vacation can be stressful, and can ruin your whole trip as you worry about how the animal is coping without you. Luckily, there are plenty of options open if you'd like to take your four-legged family member along with you on the road.
While some hotels advertise themselves as being "pet-friendly," they only accept dogs. Thankfully, some fantastic chains welcome your feline friends too. That means, no matter where you plan to travel, you can be sure to find suitable accommodations where not only you but your four-legged companion is comfortable.
Affinia Hotels And Suites
If you're heading to the Big Apple with your cat, you should consider staying in one of the three hotels in the Affinia Hotels and Suites chain.
All are more than happy to welcome cats as guests, and you can keep one cat in your guest room for an additional fee of $150.
You'll benefit from comfortable and stylish accommodations while your pet will receive their own water and food bowls as well as an extra-large pet bed, a fun toy and a hanger for the door so the hotel's housekeeping team will be aware your cat is inside.
Even better, the pet-friendly program includes a donation of $10 to the Humane Society charity, so you can be confident that your stay is doing good for others too!
Best Western Hotels And Resorts
The Best Western hotel chain is famous for its many properties all over the United States, the Caribbean, and Canada.
Many of their 1,600 hotels that welcome pets are happy to accept cats as travel companions, but it's always advisable to check your chosen hotel's pet policy before your stay just in case since policies vary between locations.
The maximum charge per day per room is $30 and this will apply for either a single pet or two pets. There is also a maximum cost of $150 per week.
Be aware, however, that you may need to pay a deposit just in case of damage of around $150 for your stay if you're traveling with a cat. The deposit is refunded after you check if the animal caused no damages.
Drury Hotels
The hotel chain boasts more than 150 different properties nationwide.
Located across no less than 23 states, Drury Hotels brings traditional Southern hospitality to guests who are looking for a mid-scale hotel stay experience. Not only are human guests welcomed warmly, but their pets are too.
Guests are allowed to have up to two pets sharing their room as long as their total combined weight doesn't exceed 80 lbs at an additional cost of $35 per night.
Hotels By Hilton
Wherever you're traveling in Canada or the United States, you're sure to find a Hilton hotel located close to your chosen destination.
The chain has properties all over North America and each one has its own policy regarding pets. Nevertheless, most are happy to allow guests to bring two cats to share their room for an extra fee of $35 – $75 per night.
Although the pet-friendly amenities vary depending on the property you're staying in, they could include water and food bowls as well as a comfortable pet bed.
The Hilton brands that offer feline-friendly rooms include Embassy Suites, DoubleTree, Homewood Suites, Hampton, Waldorf Astoria, and Home2.
Kimpton Hotels
The chain of hotels consists of 70 properties and is one of the very best choices for anyone who can't face the idea of traveling on vacation without their beloved pets.
Kimpton Hotels are leading the way in offering cat-friendly accommodations thanks to their HosPETality Unleashed program. All kinds of pets are welcomed in their properties and there are absolutely no limits on breed, weight, species or even number!
Even better, there are no extra deposits or fees to pay, so guests can be reassured of an affordable stay that represents amazing value for the money. The chain goes even further to ensure every pet enjoys themselves just as much as their human companions by offering a range of special features like treats and comfortable pet beds.
La Quinta By Wyndham Hotels
The La Quinta by Wyndham chain is one of the most extensive in the USA today, with almost 900 different locations for travelers. It means that no matter which city you're visiting, you can be sure that there'll be suitable pet-friendly accommodations somewhere nearby!
With properties in the heart of many cities and towns as well as along some of the nation's major highways, La Quinta is a great choice for anyone who needs a reliable, affordable, and pleasant hotel that welcomes their feline friends.
Almost all La Quinta hotels welcome cats as well as dogs to share guest rooms, although there is a handful that don't. These include:
Brooklyn East
Brooklyn Downtown
Dallas – Richardson
Cincinnati Airport Florence
Dallas Downtown
New York City Central Park
Inglewood
Plano Legacy Frisco
White Plains – Elmsford
San Antonio Medical Center NW
Queens (New York City)
All of the other hotels owned by La Quinta welcome two pets to stay in a single guest room, with some additional fees. Other branches may implement an extra charge of $20 for a single night or $40 for two or more nights.
It is wise to call your chosen hotel first to check their pet policy before you make a reservation.
Loews Hotels
The small but popular hotel chain is one of the best when it comes to accommodating pets. With 25 properties across Canada and the USA, the Loews chain ensures that every pet gets taken good care of with amenities aimed specifically at four-legged friends.
Pets receive placemats, bowls, and treats when they check-in, and a range of other items such as litter boxes, pet beds, pet toys, and scratching posts get supplied on request. Many locations even offer specialized services such as pet-friendly options for room service and pet-sitting.
Up to two pets are welcomed by this chain per room, and fees are set individually at each location so you should call your chosen hotel before making a reservation to confirm their pet policy.
Motel 6
The biggest motel chain in Canada and the U.S. is Motel 6. There are around 1,200 properties in this expansive chain, and their rooms represent some of the most affordable.
Even better for pet owners, every single one of their locations is feline-friendly. Two cats are permitted per guest room and there are no size restrictions and no extra fees, although the hotels which are under the Studio 6 brand do levy a small charge of $10 per pet per night up to a maximum of $75 per stay.
While there aren't any additional pet-specific amenities, the low price makes a stay at Motel 6 well worth it!
Red Roof
The Red Roof chain has 500 locations nationwide, all of which are cat-friendly. Guests can not only enjoy the benefits of low prices when they stay in one of this chain's properties with their feline companion, but they can also actually receive a discount of 10% for bringing their pet along!
One cat is welcomed per room and there are no extra fees to pet. It's worth noting, though, that pets cannot be left in guest rooms unattended at any time.
Four Seasons Hotels
If you'd like to enjoy a comfortable and luxurious stay but want to bring your cat along to enjoy the experience, the Four Seasons Hotels chain is the ideal choice.
Not every property in the chain permits guests to bring their felines along, and some stipulate that furry friends need to be declawed, but it's certainly worth checking with your chosen property since the accommodation is so stylish!
Some Four Seasons properties request that a pet waiver is signed on your arrival and others will charge you a one-time cleaning fee, so it's worth bearing this in mind when choosing your hotel.
You'll also have to put your cat in a carrier if you're going to leave him unattended in the room. However, on the upside, there aren't any deposits or daily charges to pay, and there's no limit on the number of pets who can share your room.
Some of the Four Seasons hotels even offer pet sitting as a service, so it's worth checking with the concierge on your arrival.
Hyatt Hotels
In 2012, the Hyatt group adopted a policy of pet-friendliness in some of their hotels; however, it's wise to double-check before booking since not every property in their chain welcomes cats.
Guests need to pay a one-time fee of $100 for stays of one to six nights, and a waiver has to be signed in case of any damage. Unfortunately, although Hyatt has a Gold Pawsport program in place it isn't applicable to cats but the accommodation is very comfortable and offers great value for money, even without this additional benefit.
Intercontinental Hotels Group
Numerous popular chains come under the umbrella of the Intercontinental Hotels Group, and some of the properties are welcoming to cats.
Crowne Plaza, Holiday Inn Express, Holiday Inn, Hotel Indigo, Staybridge Suites and Candlewood Suites are all part of the chain and pet policies vary depending on the location.
Around half of all the Holiday Inns nationwide are pet-friendly (and that comprises over a thousand properties) as well as about 1,800 of the Holiday Inn Express hotels. Also, all of the Hotel Indigo locations are pet-friendly.
When it comes to Candlewood Suites and Staybridge Suites hotels, every location nationwide is pet-friendly, offering apartment-style accommodation with an inclusive kitchen that is ideal for an extended stay.
There's no standard policy for the Intercontinental Hotels Group with varying deposits requested and some hotels needing an up-to-date vaccination certificate. Therefore, checking with the individual hotel of your choice is important.
Marriott Hotels
Not every hotel in the Marriott chain is pet-friendly.
Policies vary between the different properties within the chains under the brand's umbrella (which include Residence Inn, Courtyard by Marriott, J.W. Marriott, SpringHill Suites by Marriott, Ritz-Carlton Hotels Renaissance and the Fairfield Inn & Suites).
Nevertheless, it's always worth calling your preferred property to check where they stand on guests bringing their feline friends along since some are very welcoming to animals.
Quality Inn
If you're traveling with a host of cat friends, you'll love the hotels in the Quality Inn chain. Up to three cats can share a room with their owner, although they can't be left unattended unless they're in a carrier or crate.
Quality Inn properties are under the Choice Hotels umbrella and the chain has a decent pet-friendly policy. Refundable deposits are sometimes required. Most of the properties in the group have special rooms dedicated to those who are staying with their feline family and you'll be assured of a comfortable, affordable stay.
W Hotels
The fashionable hotel chain is part of the Starwood Hotels group and is very welcoming to travelers with cats.
Guests who are bringing their feline friends to stay have to sign a pet waiver when they check-in, but basic amenities are supplied including feeding bowls and a pet bed. There are also plenty of useful pet accessories available to buy at the W Hotels' Whatever/Whenever stores.
Cats are even welcome in public areas as long as they are in a carrier or on a leash so you can enjoy the hotel's facilities to your heart's content with your fluffy family member in tow.
Cats are especially welcome a the Westin Hotels which are part of this chain. There's no extra deposit or additional fees and there are no restrictions on how many cats can share your room with you.
Even better, your precious feline family member will enjoy sleeping on the incredibly comfortable and unique Heavenly Bed made with the chain's own signature striped fabric. All of this adds up to a stay that is just as memorable for your pet as for you.
Making It Easy For You To Find A Cat-Friendly Hotel Chain
With this list of hotel chains nationwide that are happy to welcome both you and your beloved pet, it should become much easier to arrange a cat-friendly vacation. It's never been quicker or simpler to book accommodation that you and your four-legged friend will love!