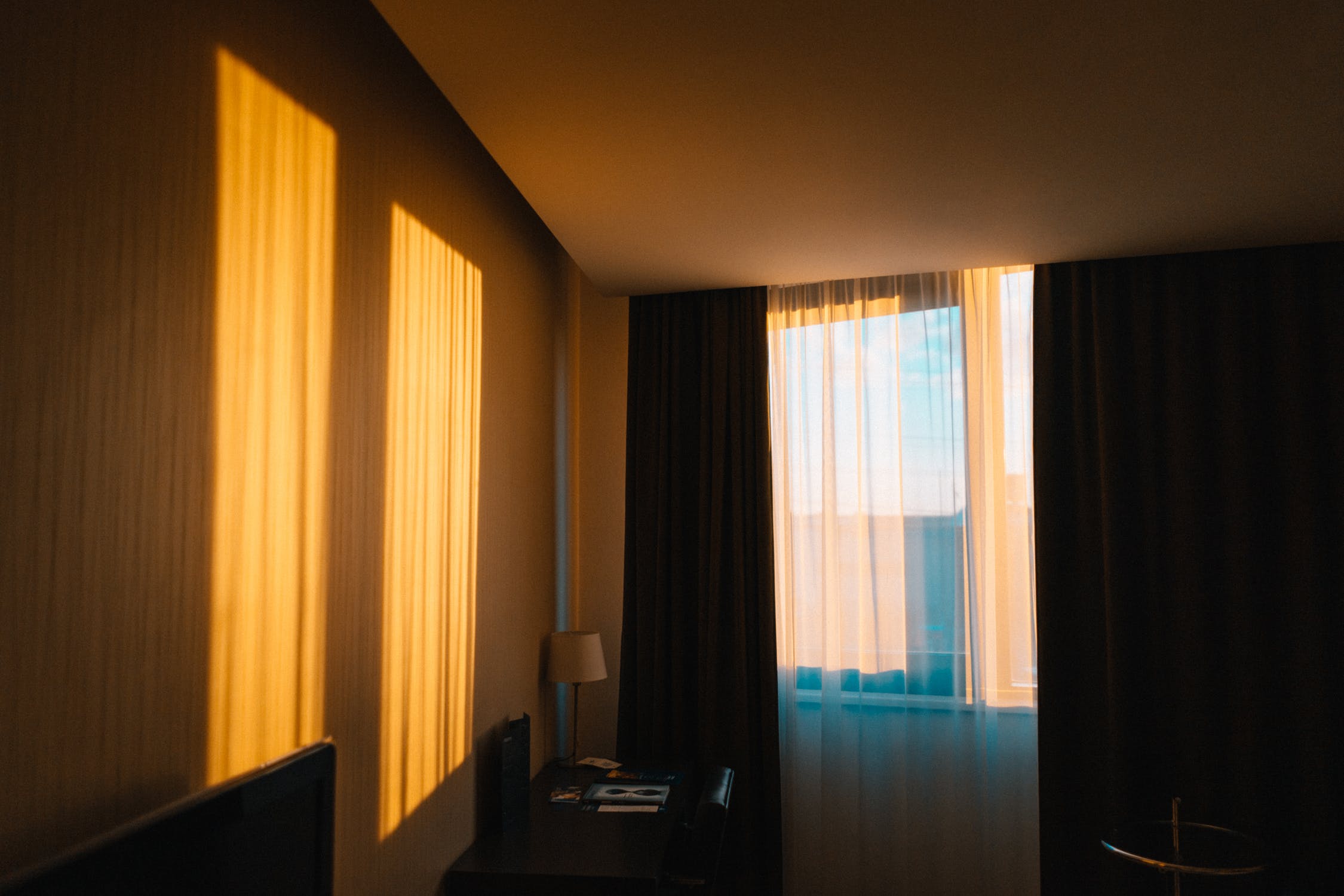 Hotel Indigo Gaslamp Quarter
Hotel Indigo offers excellent views over PETCO Park and the San Diego skyline. Each room is equipped with a Keurig coffee maker, 55 inch HDTV, rain shower, and Aveda bath products. Suites are studio-style with sitting areas and workspaces. All rooms have extra-large windows and hardwood floors.
Hotel Indigo's prime location is right in the heart of San Diego's downtown with easy access to the waterfront. The Gaslamp Quarter has many shops, cafes, and restaurants to satisfy both your taste buds and curiosity. Hotel Indigo Gaslamp Quarter takes conservation seriously. Hotel Indigo is proudly green, the first hotel in San Diego to become LEED Certified.
Guests can enjoy a stunning view of the skyline at Level 9 Rooftop Bar. Table 509 Kitchen and Bar on the ground floor serves up fresh seasonal specialties for a gourmet breakfast, lunch, or dinner. If you're on the go, stop by their 24-hour convenience store, or call room service, available at any time of the day.
Hotel Indigo Gaslamp Quarter is passionate about dogs. They provide welcome treats, food and water bowls, and comfortable beds for your pup upon check-in. As an additional convenience, there is a pet relief area on Hotel Indigo's 9th floor. Dog toys and accessories are available for purchase on their site.
Hotel Indigo has no size restriction for pets. However, only two pets are allowed per guest room. Housekeeping cannot come into the room if your pet is left unattended. You'll have to leave your cell phone number at the front desk in case your pet has any issues while you are out. You'll also need to leave a damage deposit during check-in.
You can ask the concierge for information about restaurants, dog parks, and beaches in or near the Gaslamp Quarter, which is an especially dog-friendly part of San Diego.
The Sofia Hotel
The Sofia Hotel aims to make guests feel at home through clean design. Each room is decorated with light, natural colors, plush bedspreads, and soft lighting. Every room has a 37″ or 42″ HDTV, ergonomic work station, and an armchair with ottoman. VIP Suites include spa jet tubs and original artwork for you to enjoy.
When it comes to pets, The Sofia Hotel welcomes dogs only but has no size restrictions. Guests bringing their dog must pay a $35 pet fee. Located in the Gaslamp Quarter, The Sofia Hotel is a short walk away from many dog-friendly sites.
The Sofia Hotel provides many resources to help you explore San Diego. You can join a walking tour of the Gaslamp Quarter every Saturday and Sunday at 9 am outside the hotel. The Sofia also loans bikes and cardio equipment for a more active form of sight-seeing. Consider booking a package for a craft brew tour, dinner cruise, or the 'Tacos, Tequila, and Tombstones' tour of Old Town.
The Sofia's Black Currant Restaurant offers French-style cuisine with a contemporary American twist. Try a beautifully-plated dish in their European-inspired dining room. Black Currant Restaurant offers brunch until 2 pm, followed by a Parlor and Dinner Menu.
Paradise Point Resort and Spa
Paradise Point Resort and Spa sits on a 44-acre island inside Mission's Bay. This resort boasts five pools, an 18-hole mini-golf course, oceanfront bonfire pits, tennis and basketball courts, and fourteen miles of waterfront paths where you can bike or walk your dog. Paradise Point has abundant on-site dining options, and many are right along the waterfront.
At Paradise Point, you can rent a guest room, suite, or bungalow. Bungalows can comfortably accommodate the whole family with a separate bedroom, wet bar, and full living room/dining room space, which either looks out onto the bay or garden.
Guests at Paradise Point will need to pay a daily resort fee of $32 per room. This helps maintain the many free amenities on-site, such as the pools, fitness center, courts, mini-golf, and lawn sports. You can purchase a s'more kit in their Island Market to use at one of Paradise Point's fourteen bonfire pits. Consider renting a cruiser bike or quadricycle to explore the island.
Paradise Point Resort has its own private, full-service marina, where guests can reserve equipment for jet-skiing, kayaking, waterskiing and wakeboarding, sailing, paddle-boating, and fishing. They also offer surfing classes and a 90-minute Duffy Boat Cruise, led by a professional captain.
Dogs and cats are welcome at Paradise Point for a $150 pet fee. They cannot be left unattended in the rooms, but you will find ample places to bring your pet around the resort. All restaurants allow pets on their outdoor patio.
Hotel Z, A Staypineapple Hotel
Staypineapple's Hotel Z is located in the historic Gaslamp Quarter, giving you easy access to trendy local shops and restaurants only a short walk from the waterfront.
Hotel Z offers many features to give you a hip and relax hotel experience, including SurfPineapple, unlimited high-speed net, and StreamPineapple, letting you stream playlists of your favorite music throughout your stay. Hotel Z's Naked Experience program provides guests with clean, comfortable robes, thick, plush duvets, and high-quality towels so that you don't have to worry about hanging out in your birthday suit.
Not only are dogs permitted in Hotel Z, but they are also treated as pampered guests. Your dog will receive welcome treats, bags, a comfortable pet bed, and a Staypineapple water bowl. Dogs can be left unattended in the room, but housekeeping cannot come in to clean unless your dog is out with you. By purchasing a Pineapple Pup package, you can receive a 50% discount on your pet fees.
Hotel Z makes it easy to explore downtown with an open-air shuttle Thursday through Sunday. They also provide cruiser bikes on loan. At Hotel Z, you won't go hungry or decaffeinated. The hotel offers a continental breakfast, afternoon coffee and drinks, an in-room Keurig, and snack box.
Manchester Grand Hyatt
The Manchester Grand Hyatt hotel is located right on the waterfront, a little way from the Gaslamp Quarter. Manchester Grand Hyatt guests will have a stunning view of the bay or the San Diego skyline. This hotel has 1,628 rooms and suites available, all with generous, open floorplans and modern décor.
Guests may reserve their rooms according to their desired outlook (corner rooms and premium suites have excellent, panoramic views). Guests booking Grand Club rooms will have access to an exclusive Club room for breakfast, refreshments, and afternoon wine and hors d'oeuvres.
Manchester Grand Hyatt guests have a long list of premium amenities at their disposal. Their state-of-the-art fitness center has floor-to-ceiling windows overlooking the bay. The Hyatt has two rooftop pools, one located on the 4th floor for family access and an adults-only pool on the 3rd floor. Guests may reserve a private cabana.
There are several bars and eateries within the hotel, including the Top of the Hyatt on the 40th floor, most notable for its stunning views. Brew30 offers 30 California beers and spirits on tap. If you have a taste for seafood, you may want to wander down to Sally's Fish House and Bar along the waterfront. Unwind with a craft cocktail at the Grand Lobby Bar or a refreshing drink at the 3rd-floor poolside bar and grill.
Dogs are welcome at the Manchester Grand Hyatt, but only two can stay per room. One dog must be under 50lbs, and two must not exceed a combined weight of 75lbs. Guests staying for six days or less will pay a $100 deep cleaning fee for their pet, and there will be an additional $100 cleaning fee for extended stays between seven and thirty days.
Kona Kai Resort and Spa
The Kona Kai Resort and Spa is located on Shelter Island near Point Loma. Guests will enjoy a private beach and many on-site amenities that come with a reservation in one of Kona Kai's chic, colorful rooms. Every room and suite at the Kona Kai Resort has a furnished balcony that overlooks the marina or bay.
Kona Kai's Vessel Restaurant + Bar serves up a healthy, hearty breakfast and fresh seafood specialties throughout the day. Executive Chef Roy Hendrickson is known for his innovative take on New American cuisine, always with a local touch. You may also stop in for a drink at their 360-degree bar.
Kona Kai offers many daily activities for guests to enjoy, including fitness classes, cruiser bike rentals, and Friday poolside movie screenings. Kona Kai has family-friendly and adults-only pools, where guests may rent a private cabana with a flat-screen TV, refreshments, and two happy hour vouchers. Kona Kai's SpaTerre offers a variety of unique treatments, such as a heated alpha-quartz sand bed.
Kona Kai's Island Paws Program makes the resort friendly to dogs as well. Each furry guest will receive treats, a pet bed, and a food and water bowl at check-in. Owners will be given a door hanger to alert housekeeping that their pet is in the room, as well as a dog-walking map and information about mobile grooming services. Dogs are sure to enjoy Kona Kai's indoor canine play area and special pet menu.
Register Your Pet as an Emotional Support Animal with USSA
When working with hotel staff to accommodate your dog, the process is always simpler if you have the proper identification. Register your Emotional Support Animal with US Service Animals to skip complicated and stressful conversations about local policies. Registered members will be able to contact USSA for legal support if their rights have been questioned.
By registering with USSA, you will receive a certification of registration, ESA vest, leash, collar tag, and photo identification card for your Emotional Support Animal. Registration is simple and only $79.98. After entering you and your Emotional Support Animal's information details, you will be required to submit a prescription letter from a licensed medical health professional.