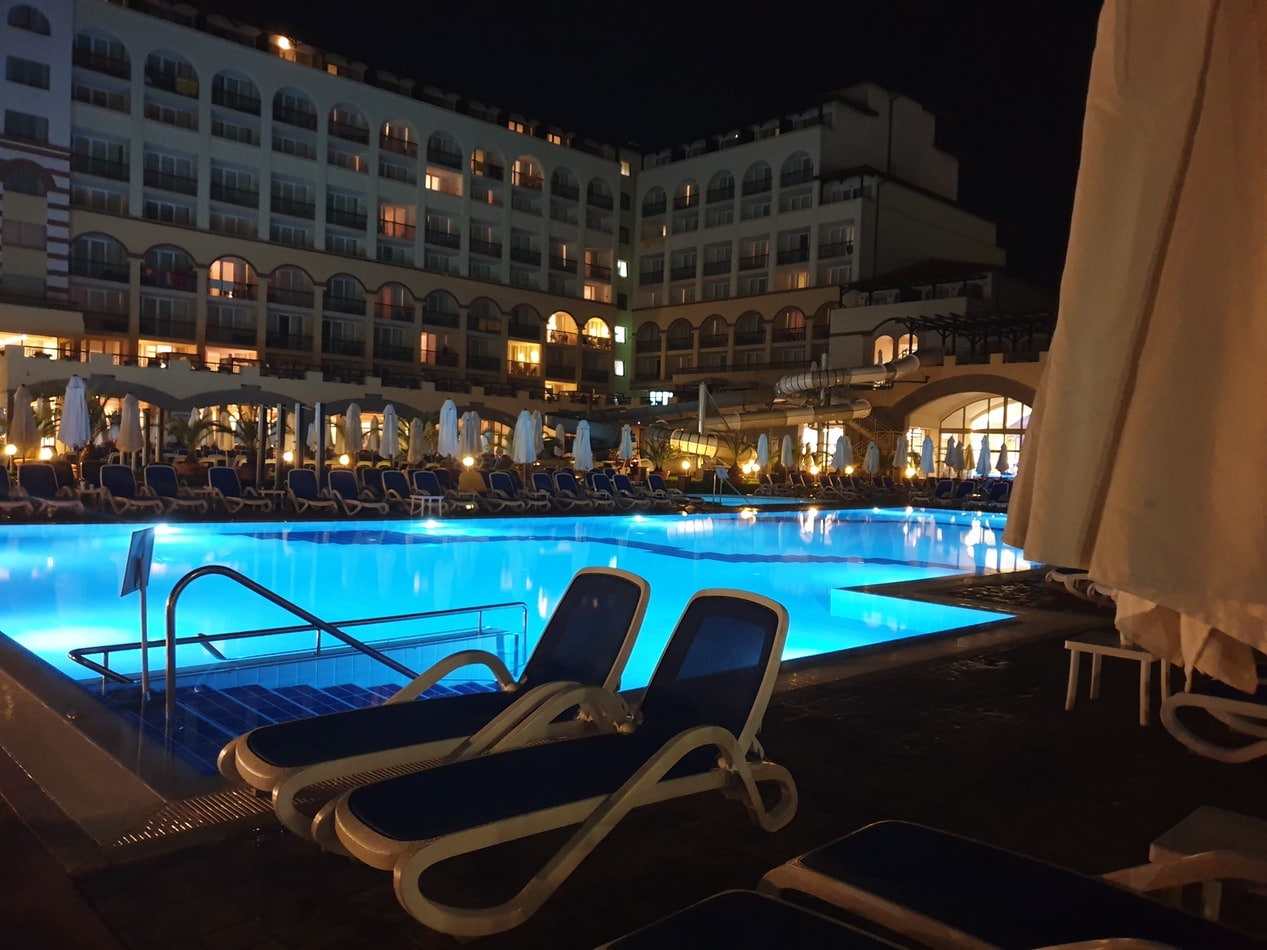 San Antonio, a bustling city in south-central Texas, is one of the most amazing destinations in the United States. The city has a rich colonial heritage, a beautiful history, and fascinating places to visit. It is a wildly popular tourist destination, too.
San Antonio also boasts a wide selection of hotels to meet the ever-increasing demand for accommodation. If you're traveling with your pet, you'll be glad to learn that the city has a myriad of pet-friendly hotels in the proximity of its popular attractions.
We've explored five of the top pet-friendly hotels in San Antonio below, in no particular order.
1. La Quinta Inn & Suites San Antonio Downtown
La Quinta Inn & Suites lies in the heart of downtown San Antonio, about eight miles from San Antonio International Airport. The hotel is within walking distance of most of the city's primary attractions, including:
the Alamo,
Six Flags Fiesta Texas,
AT&T Center,
Gonzales Convention Center,
the River Walk.
The University of Texas San Antonio and Market Square are only a few minutes from the La Quinta Inn & Suites San Antonio Downtown. The hotel has spacious suites packed with a variety of amenities, including high-speed Wi-Fi access, microwave, refrigerator, and a coffee maker.
Guests can enjoy a grueling workout in the hotel's well-equipped fitness center or take a revitalizing swim in the outdoor pool and spa area. Other amenities guests can expect at La Quinta Inn & Suites include a 24-hour Clubhouse, complimentary USA Today newspaper, a mini-store in-house, and a complimentary Bright Side Breakfast every morning.
There's also a business center featuring four meeting rooms with high-speed Wi-Fi access. Free parking is available, too. La Quinta Inn & Suites San Antonio Downtown is also pet-friendly, and they allow two pets of any size at no extra charge.
Cats and dogs are welcome. You may leave your pets in the room unattended if they are well-behaved. Be sure to crate your furry friends to give housekeeping an easy time when servicing the room.
There is a designated pet relief area within the hotel compound, too.
2. Drury Plaza Hotel San Antonio Riverwalk
The Drury Plaza Hotel is situated directly on the scenic San Antonio Riverwalk. Listed as a historical landmark, the hotel is within easy walking distance of attractions like the River Center Mall and Alamo Mission.
Buckhorn Museum, Market Square, and Empire Theater are also a few minutes away from the Drury Plaza Hotel. It is only about 15 minutes' drive from the San Antonio International Airport.
The hotel has beautiful rooms equipped with flat-screen televisions with cable programming. Each room also has a coffee maker, a small refrigerator, and a microwave.
Guests also enjoy free Wi-Fi access, an outdoor rooftop swimming pool, two whirlpools, and an indoor pool. There's a well-equipped fitness center and a business center, too.
Every morning, the hotel serves guests a complimentary, hot QUICKSTART breakfast. The breakfast features scrambled eggs, gravy sausage, and biscuits. Free evening beverages and snacks are also available.
Guests of the Drury Plaza also enjoy free local calls, with 60 minutes of long-distance calls to anywhere in the United States, and 15 minutes of long-distance calls to Mexico or Canada.
The hotel allows two pets with a combined weight of 80 pounds for an additional fee of $35 per night. Guests with pets will receive pet treats, bowls, and waste bags. Both cats and dogs are welcome, but pets cannot be left in the room alone.
There is a grassy pet relief area at the Main Plaza Building, about a block away.
3. Residence Inn San Antonio Downtown
Residence Inn is a three-star, smoke-free hotel in San Antonio Downtown. Staying at the hotel places you within two miles of the scenic River Walk and the shops at Rivercenter. The Tower of the Americas and the Alamo Mission are also within two miles.
Residence Inn has 95 rooms, each featuring an LCD TV with cable programming, kitchen space, oven, microwave, and refrigerator. Guests can also expect a sofa bed, coffee maker, and complimentary weekday newspaper.
The hotel offers a 24-hour fitness center, a spa tub, and an outdoor swimming pool. There is also free Wi-Fi access in public areas, free self-parking, free manager's reception, and a complimentary buffet breakfast. Other amenities available to guests include coffee or tea in a common area, a 24-hour business center, and a conference area.
Residence Inn San Antonio Downtown allows two pets of any size for an additional fee of $100 per stay. Both cats and dogs are welcome. Guests can leave their pets in the room unattended if they're well-behaved but should be crated to allow for easy housekeeping.
There is a designated pet relief spot near the parking lot.
4. WoodSpring Suites Fort Sam
If you're looking for a budget-friendly hotel in San Antonio to stay with your pet, WoodSpring Suites is a fantastic option. WoodSpring Suites is an extended stay hotel situated near Fort Sam Military Base. The hotel is an ideal accommodation option for professionals, business travelers, US military members and their families, relocators, and tourists.
Nearby places of interest include the AT&T Center about 5.5 miles away and McNay Art Museum about 4.3 miles away. San Antonia International Airport is approximately 9.3 miles from the hotel.
The hotel offers three different room layout options. Guests can choose from a one double or full-sized bed suite, a two-bed suite, or a room with a bed and sleeper sofa. The units accommodate between one and four guests, and each unit features an in-room kitchen.
The kitchen is equipped with a two-burner stove, a microwave, a full-size refrigerator, and a freezer. The hotel also provides additional appliances for a small fee. The in-house kitchen can help guests on extended stay save time and money.
There are many dining and grocery spots nearby, including:
Target,
Crumpets Restaurant and Bakery,
Walmart Super Center,
P.F. Chang's,
Cappy's Restaurant,
The Cheesecake Factory,
The Barbecue Station,
Mama's Café,
Bill Miller BBQ.
WoodSpring Suites Fort Sam offers nightly rates, weekly rates, and monthly or extended stay rates. Other amenities include free basic Wi-Fi, cable television, and free parking. Guests also have access to the hotel's 24-hour laundry room and vending machine.
WoodSpring Suites Fort Sam allows dogs and emotional support animals (ESAs). Only two pets up to 75 pounds are allowed in each room. Cats are not welcome.
Guests with pets will have to pay an addition $50 registration fee per pet and $10 per pet per night for the duration of the stay.
5. Hotel Gibbs Downtown San Antonio
The beautiful Hotel Gibbs is situated in a 19th-century building on the original grounds of the Alamo Mission. The building once housed the local Sherriff's poker and a tattoo parlor. It is about a five-minute walk from the famous San Antonio River Walk and nine minutes from La Villita Historic Arts Village.
Other nearby places of interest include:
Henry B. Gonzalez Convention Center (three blocks away),
McNay Art Museum Center,
Majestic Theater,
San Antonio Botanical Garden,
Tower of Americas,
Six Flags Fiesta Texas,
AT&T Center,
Lackland Airforce Base,
San Antonio Zoo.
Hotel Gibbs offers a fascinating blend of historic preservation, contemporary design, and comfortable amenities. Rooms are designed to suit the tastes of business or leisure travelers, with large windows that allow plenty of natural light into the unit. They also feature deluxe bedding and complimentary high-speed Wi-Fi access.
Guests enjoy a workout in the hotel's 24-hour fitness center. They can also spend time with friends and colleagues in the 1909 Lounge, which provides spectacular views of the Alamo. Other amenities include spa-like showers and free hot breakfasts.
Hotel Gibbs Downtown San Antonio is also pet-friendly. They allow three pets up to 80 pounds for an additional charge of $75 per stay. The hotel welcomes both cats and dogs, and well-behaved pets may be left in the room alone.
They also offer a welcome kit with treats, a water bowl, waste bags, and a toy. Guests can take their pets for a leisurely walk at Travis Park, which is three blocks away.
Final Thoughts
San Antonio is the most popular tourist city in Texas. It has a vast selection of world-class attractions, including the River Walk, SeaWorld, and Alamo. You can also bring your pet along with you when visiting San Antonio.
The city has many pet-friendly hotels that offer first-rate services and all the amenities necessary to make you feel at home. You and your pet will feel welcome during your stay in the city. If you can't find any suitable pet-friendly hotels, check out the five options listed above and choose the one that suits your needs and budget.
As a pet-lover, consider registering your pet as an Emotional Support Animal (ESA). ESAs are animals that offer support and comfort to help people suffering from mental or emotional conditions. The presence of an ESA can help people deal with issues that might otherwise compromise their quality of life.
These issues may include depression, anxiety, phobias, and bipolar disorder. You can register your pet as ESA with US Service Animals (USSA) today.