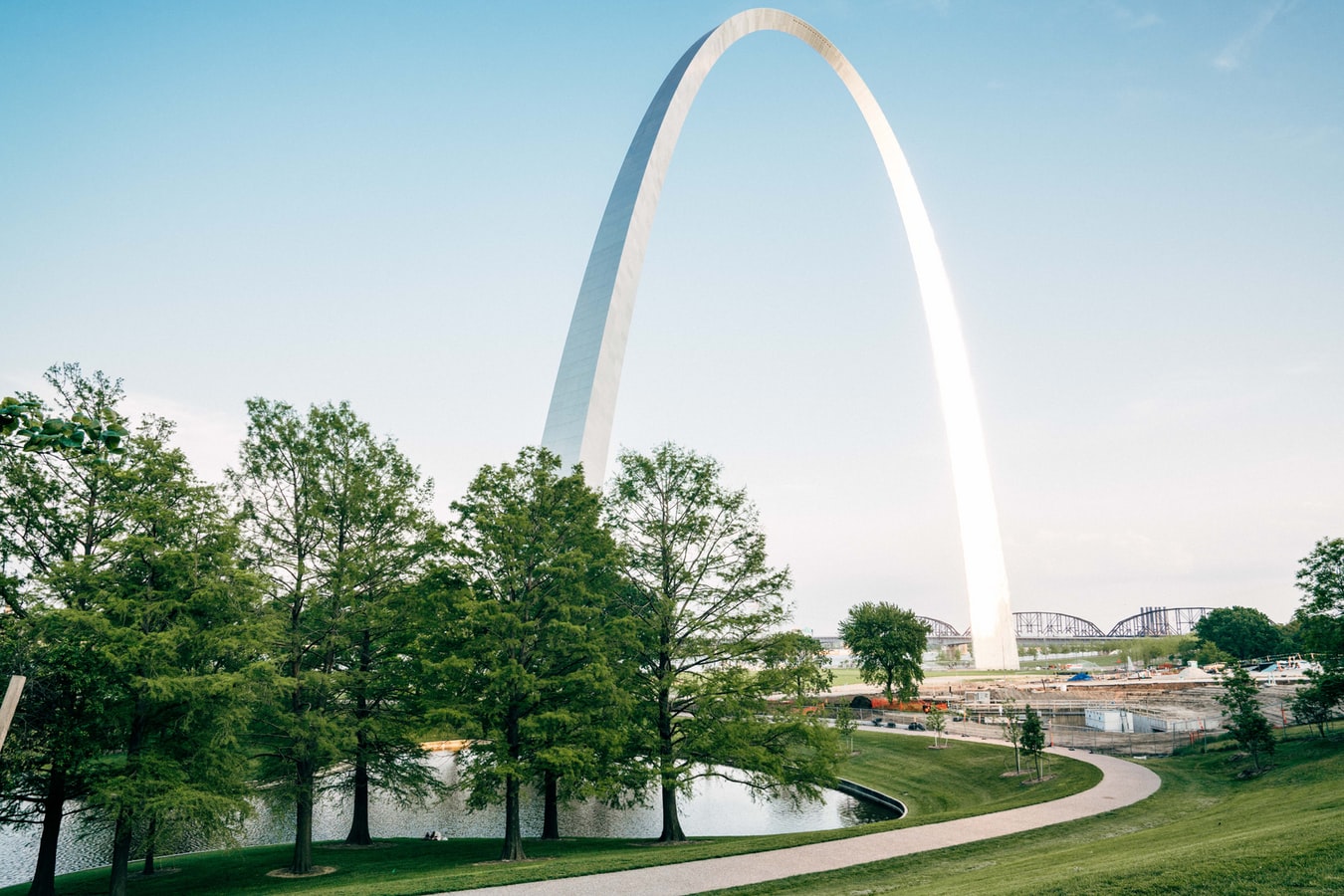 Are you heading to St Louis on vacation or for a short break? Traveling isn't the same without your pet with you, but where can you stay with your four-legged friend in tow? The good news is that there are some fantastic accommodations for pet lovers within all budgets.
The best pet-friendly hotels in St. Louis include…
1. The Four Seasons Hotel, St Louis
Offering comfortable and luxurious pet-friendly accommodations within strolling distance of the Laclede's Landing entertainment district, the Four Seasons Hotel in St Louis is a great choice for anyone who wants to be in the heart of the action with their furry friend. Boasting stunning views of the Mississippi River and the Gateway Arch, the hotel offers free Wi-Fi and onsite parking as well as a restaurant, spa, and fitness center.
Dogs get taken good care of with dog bowls, bottled water, treats, and beds. One of the best features of the Four Seasons Hotel is that two pets (weighing as much as 100 lbs) are permitted to share a room with their owners at an extra charge of $45 per stay per pet.
Cats and dogs are both permitted, although pets cannot remain unattended in the guest rooms. There is also a convenient pet relief area on the property with waste stations. Venture a little further with your furry pal, and you can enjoy riverside walks or a run in the picturesque Tower Grove Park.
Verdict: Luxurious and well-equipped pet-friendly hotel in St. Louis. Large dogs and cats are accepted.
2. Red Roof Plus+ St Louis Forest Park
The comfortable and well-located Red Roof Plus+ St Louis Forest Park has recently redesigned guest rooms with excellent amenities like Wi-Fi access and On Command Video.
Just six miles from the downtown area, the hotel is in the center of The Hill neighborhood, where you can experience some of the city's very best Italian restaurants. Onsite, guests benefit from complimentary coffee in the lobby 24/7 as well as free parking.
Two pets weighing up to 40 lbs can share a room with their owners here, and there's no extra fee to pay. Both cats and dogs are permitted, and pets in crates can be left alone in guest rooms as long as contact details get left with the reception.
Dog treats are available at the front desk, and there are grassy areas on the property for pet relief. Of course, as you might imagine, the hotel is located within easy reach of Forest Park with its many popular dog-walking trails, so both you and your pet are sure to be kept busy!
Verdict: Within easy reach of the popular dog-friendly Forest Park. Cats are permitted.
3. Moonrise Hotel
One of the very best pet-friendly hotels in St Louis is the boutique-style Moonrise Hotel. Located just minutes from the Tivoli Theatre in the historic district, the four-star property has all modern conveniences and contemporary décor.
The rooms are incredibly comfortable with pillowtop beds, 32" plasma TVs, and free Wi-Fi access. There are plenty of excellent recreation amenities on-site, including a rooftop terrace bar and a fitness center as well as a restaurant.
The Moonrise Hotel is not just tolerant pets; it's actively pet-friendly. Pets of all sizes are welcomed here with both cats and dogs allowed to stay with their owners in their guest rooms. Up to two pets are allowed in each room, and even the largest furry friends may stay with guests for an extra fee of $45 per stay, per pet.
The fee includes plenty of treats, like a dish for water and feeding bowls. A scenic area onsite is available behind the hotel for pet relief. As long as guests leave their cell phone number with the front desk, pets can be left unattended in rooms. Even better, the hotel is within easy reach of the dog-friendly walks, eateries, and bars in The Loop district.
Verdict: Great historic center location. Pets of all sizes may stay at this truly pet-friendly property.
4. Hawthorn Suites by Wyndham St Louis Westport Plaza
If you're looking for an affordably priced, pet-friendly hotel conveniently near St Louis Airport, the Hawthorn Suites by Wyndham St Louis Westport Plaza is an ideal choice. The onsite pool and fitness center are perfect for making the most of your leisure time, while the free Wi-Fi, parking, and complimentary hot breakfast provide even greater value for money.
The free local area shuttle helps you to get around the area so you can maximize your vacation. The guest rooms themselves are comfortable and well-equipped with full kitchens, ironing facilities, ergonomic chairs, work desks, hairdryers, and safes.
One pet weighing up to 75 lbs or two pets with a combined weight of 75 lbs are welcome at the hotel for an extra fee of $25 per night per pet. Cats and dogs are both welcomed, and well-behaved pets can be left in rooms unattended (although during housekeeping, they must remain in their crates).
A "Pet Inside" door tag and feeding bowls are at check-in, and a relief area is available onsite. The Hawthorn Suites are also within easy reach of the popular Dogport dog park where your four-legged friend can run off-the-leash safely.
Verdict: Affordable price and great amenities, including many complimentary features. Both cats and dogs are accepted.
5. Drury Inn Union Station
Next door to St Louis' historic Union Station, the Drury Inn Union Station Hotel is close to a host of popular local attractions, including the Gateway Arch, Laclede's Landing, and the St Louis Zoo. The guest rooms are stylish and cozy, with free Wi-Fi access, ironing facilities, coffeemakers, hairdryers, and refrigerators.
Meanwhile, the property's amenities include free snacks and beverages served daily in the lobby as well as a hearty and complimentary hot breakfast – just perfect before a dip in the indoor pool and whirlpool tub!
Both cats and dogs may stay at the hotel. The hotel approves two pets with a combined weight of 80lbs allowed to stay in one guest room for an extra $35 plus tax per night. Pets cannot be left in rooms unattended, but there's an area on site for pet relief. There are plenty of dog-friendly places to explore nearby, including Forest Park. Or why not take a riverboat trip with your four-legged friend? Dogs are welcome on the narrated scenic cruises.
Verdict: Fantastic location close to all the main attractions. Lots of local dog-friendly places to explore.
Emotional Support Animals with USSA
Consider registering your pet with USSA (U.S. Service Animals) as an ESA (Emotional Service Animal). Service animals offer unique support and comfort to people who are going through emotional and mental struggles.
Emotional services animals can help relieve the distress associated with phobias, bipolar disorder, anxiety, and depression. Contact USSA and find out more today.