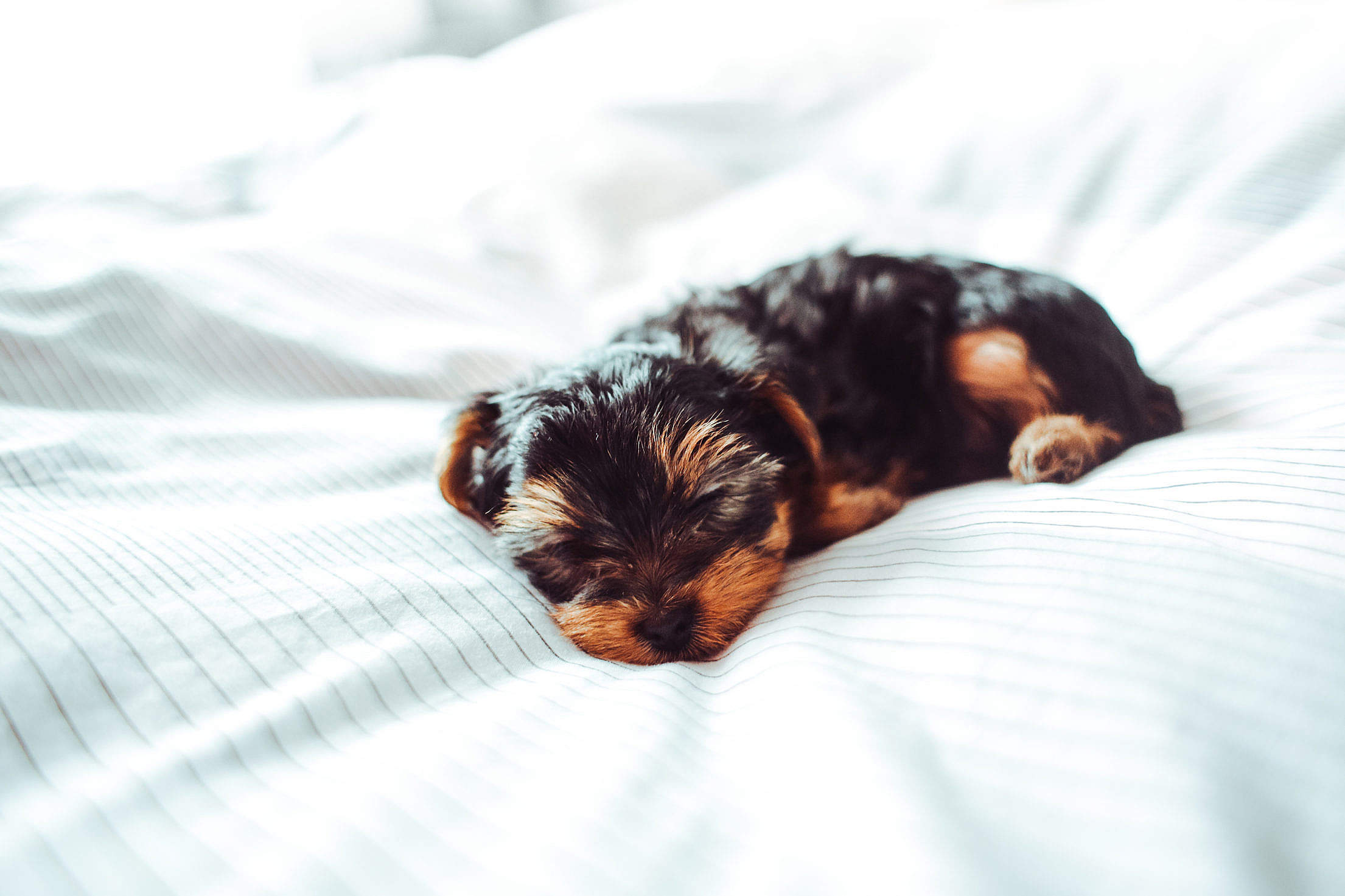 Located in the heart of southern California, Palm Springs is a popular destination for tourists, weekend travelers, and golf enthusiasts. The city is beloved for its natural hot springs and luxury golf courses, which make it a premier destination for anyone looking to have a relaxing vacation. Palm Springs has a rich heritage, beautiful history, and plenty of fascinating places to visit. There is something in Palm Springs for just about everyone.
Palm Springs also features a wide selection of hotels to meet the ever-increasing demand for high-end accommodations. Due to tourism and plenty of high-profile celebrity residents, Palm Springs has many great hotels for visitors. While the city is known for its four and 5-star hotels, there are plenty of accommodations for travelers on a budget as well.
There are plenty of hotels if you are traveling with a pet that is close to Palm Springs attractions. However, you should exercise caution when browsing "pet-friendly" hotels because it doesn't always mean the same thing.
In some cases, visitors are surprised to find out that a hotel's "pet-friendly" status is not as accommodating to animals as they would have hoped. So, before we talk about the best pet-friendly hotels in Palm Springs, let's discuss what "pet-friendly" actually means:
What is a Pet-Friendly Hotel?
In short, a pet-friendly hotel aims to provide special accommodations, facilities, and amenities for pets and their owners. Generally, these hotels cater to dog or cat owners, though they can also provide useful amenities for other kinds of domesticated pets. Here are a few amenities and perks that you can find at a pet-friendly hotel:
Bedding – While pets can get kept in crates or cages, it is not very enjoyable for animals, and pet owners generally prefer something more comfortable. Most pet-friendly hotels provide bedding (like a designated dog or cat bed) to ensure that the animals have somewhere comfortable to sleep. Some hotels even provide small blankets and pillows for animals.
Leashes & Collars – Palm Springs (and many other tourist communities) have laws that require dog owners to use a leash when guiding their pets around the city. Therefore, many pet-friendly hotels offer extra leashes and collars so you can still take a pet with you to cetain destinations. It is a nice feature in case you accidentally leave a leash at home. Additionally, a collar with identification information attached is extremely useful if your pet gets lost.
Litter Boxes & Clean-Up Supplies – The majority of casts are domesticated and need a litter box to use the restroom. However, litter boxes are difficult to transport at the airport or in a car. Fortunately, some pet-friendly hotels provide litter boxes and extra litter. They also offer disposable gloves so that dog owners can clean up after their animals.
Treats – Ultimately, pet-friendly hotels want pets (and their owners) to enjoy themselves. If there is one thing that most pets love, it's treats. Many pet hotels provide cat treats, rawhide bones, catnip, or other kinds of edible goodies for animals.
Toys – Much like treats, toys are a great way to keep pets happy and entertained on vacation. Many pet-friendly hotels provide chew toys, rope bones, rolling balls, scratching posts, and other fun items. This way, pets are less likely to get bored and cause damage to hotel furniture by chewing and scratching.
Outdoor Play Pens – Pets (especially dogs) want to get out of the room and enjoy some fresh air. To help with restlessness, many pet-friendly hotels have designated areas for animals to run free. However, pet owners must supervise their animals while they are playing outdoors.
Pet-Sitting Services – When you're on vacation, it is not always convenient to take your pet with you to every attraction. For example, many restaurants and public buildings do not allow animals. Thankfully, some pet-friendly hotels provide pet-sitting services for a fee.
It is important to note that not every pet-friendly hotel will provide the amenities and services listed above. Some pet-friendly hotels are merely labeled as such because they allow pets on the property and in the rooms. They may not provide any other pet-related amenities or services.
Additionally, almost every pet-friendly hotel has limitations when it comes to the kinds of pets allowed on the property. Generally, dogs and cats are allowed, but many large or exotic animals are not. However, some hotels have very tight restrictions on the type and size of animals.
For example, some pet-friendly hotels only allow a room to have one dog (no other species) that weighs less than 50 lbs. You will need to contact the hotel directly at the time of your booking to find out more about their particular restrictions and policies concerning pets.
Top 5 Pet-Friendly Hotels in Palm Springs
Now that you understand more about pet-friendly hotels, let's take a look at five of the top pet-friendly hotels in Palm Springs, in no particular order:
1. Kimpton Rowan Palm Springs Hotel
The Kimpton Rowan Palm Springs Hotel sits in downtown Palm Springs, just off North Palm Canyon Drive. The hotel is within walking distance of many of the city's best attractions, including:
Palm Springs Art Museum
The Historic Tennis Club
Tahquitz Canyon
Baristo Park
The Agua Caliente Casino
Guests have access to a beautiful pool with a view of Mount San Jacinto. The hotel also has spacious suites packed with a variety of amenities, including high-speed Wi-Fi access, microwave, refrigerator, and a coffee maker. Unlike most 4-star hotels in the area, the hotel has no set restrictions on the type or size of pets allowed. Additionally, the Kimpton Rowan Palm Springs Hotel offers pet sitting, dog walking, and even pet spa services.
2. Ace Hotel & Swim Club
Situated between The Mesa and Deepwell Estates neighborhoods, the Ace Hotel & Swim Club is a terrific hotel for pet owners who love to golf or relax by the pool. The hotel is close to several top attractions, including:
Canyon Estates Golf Course
Indian Canyons Golf Resort
Tahquitz Canyon
Moorten Botanical Gardens
The Ace Hotel & Swim Club features small, yet comfortable rooms, many of which overlook the nearby mountain range. The 4-star hotel also features a large swimming area, spa, and diner. Guests may bring up to two pets for an additional nightly fee. The hotel provides a water bowl and a small, fenced-in area for dogs. However, only cats and dogs are allowed on the property. Pets are not allowed in the Patio, King Lounge, or Ace Suites.
3. Casa Cody
Casa Cody is a Bed & Breakfast located in downtown Palm Springs. The hotel is within walking distance of several points of interest, including:
The Cactus to Clouds Walking Trail
Palm Springs Art Museum
Mercado Plaza Shopping Center
Agua Caliente Cultural Museum
The 3-star hotel offers guests beautiful accommodations at a low price. Nearby the San Jacinto mountains, Casa Cody is a popular B&B that has been in operation since the 1920s. While Casa Cody is pet-friendly, it does have some restrictions. It is technically a "dogs-only" hotel. Additionally, Casa Cody does not provide any extra services for pets, though you can make special requests in advance.
4. Parker Palm Springs
Parker Palm Springs is a beautiful 5-star hotel located northeast of the Araby Cove neighborhood. The hotel is within walking distance of numerous attractions, including:
Seven Lakes Country Club
Tahquitz Creek Golf Course
Araby Walking Trail
The Backstreet Art District
Wet 'n Wild Palm Springs
While most 5-star hotels do not allow pets, the Parker Palm Springs is a notable exception. In addition to its picturesque grounds, tennis courts, and carefully-manicured suites, the Parker Palm Springs allows pets for a nightly fee. You will need to confirm the size and type of pet with the hotel before your stay. In any case, the Parker Palm Springs can provide additional amenities (bedding, toys, etc.) upon request.
5. Avanti Hotel
The Avanti Hotel exists near the intersection of West Vista Chino and North Palm Canyon Drive. If you're staying at the Avanti Hotel, you will have easy access to several nearby attractions, including:
Ruth Hardy Park
Old Las Palmas
Tachevah Canyon
Victoria Park
Though the Avanti Hotel is relatively small, the 3-star hotel offers visitors a great, pet-friendly place to stay without breaking the bank. The hotel features a 24-hour pool & hot tub, a complimentary breakfast bar, and free parking. Described as a "Pet Paradise," the Avanti Hotel not only welcomes pets but also provides help finding pet-friendly destinations in the area.
Final Thoughts
Palm Springs is one of the most popular tourist cities in California. It has a vast selection of world-class attractions, including the Aerial Tramway, Indian Canyons, and Palm Springs Art Museum. Thankfully, you can enjoy many of the best attractions in Palm Springs with your pet right by your side!
The city has many pet-friendly hotels that offer first-rate services and all the amenities necessary to make you (and your pet) feel at home.
If you'd like to certify your four-legged companion, consider registering your pet as an Emotional Support Animal (ESA). ESAs are animals that offer support and comfort to people suffering from mental or emotional conditions. The presence of an ESA can help people deal with issues that might otherwise compromise their quality of life. These issues may include depression, anxiety, phobias, and bipolar disorder. You can register your pet as an ESA with U.S. Service Animals (USSA) today!