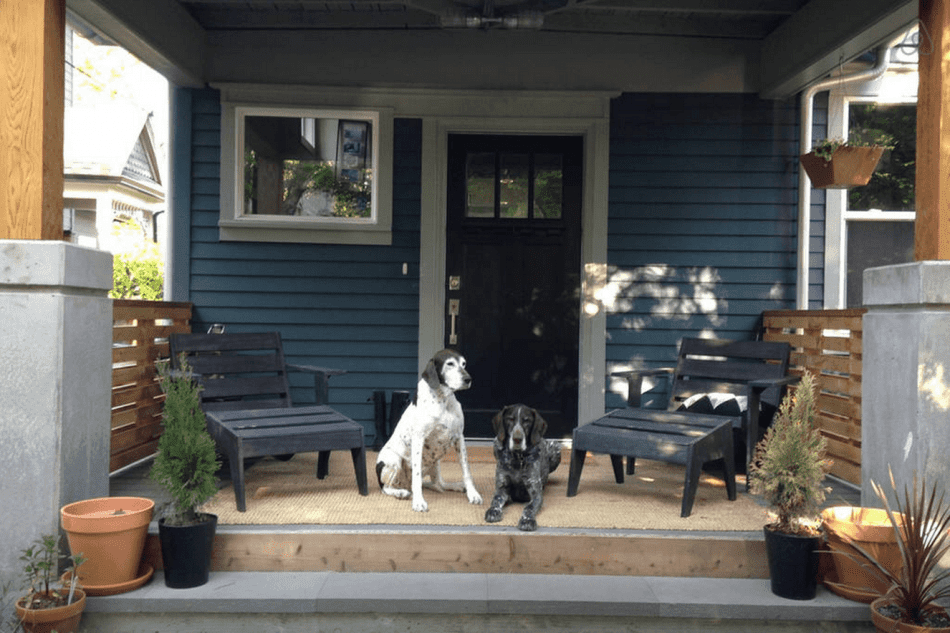 Airbnb is committed to making their service inclusive and accessible to all of their customers. They set clear expectations in their Nondiscrimination Policy for hosts regarding persons with disabilities, including the use of service animals. According to Airbnb, they consider a service animal to be a dog that has been trained to perform the needed tasks for a person with "physical, psychiatric, intellectual or mental disability". Although they specifically define service animals to be dogs, Airbnb includes other types of animals as emotional support animals under their assistance program, including therapy animals and comfort animals. Hosts are required to accept all assistance animals unless they pose a real threat or there are safety and health issues.
##banner-form-esa-funnel-mobile##
Guests are not required to disclose they have a service animal
To maintain a fair and inclusive process for all Airbnb customers, guests are not required to disclose they have a service animal when booking a vacation spot, but they do think it's a courteous gesture to mention it to the host beforehand. Additionally, guests do not need to provide documentation or certification of their service animal to the host. If a guest is turned down by a host because of a service animal, Airbnb asks that the guest file a report.
Airbnb's policy also provides guidance and support for hosts who get requests from service animal owners. Hosts are allowed to ask a guest to remove a service animal if the animal is either not housebroken or if the handler cannot adequately control it. If either of these situations occurs, guests must still be offered to stay on the premise without the animal if they choose. Some properties may not have adequate accessibility features or be able to accommodate any type of service animals. Hosts should let guests know of any potential accessibility issues beforehand so guests can make the best decision for themselves.
Start Your Official Service Animal Registration
Nondiscrimination Policy
The Nondiscrimination Policy provides clear guidelines for both hosts and guests. Airbnb strives to make their community feel open to all where everyone is respected. However, the success of this community is dependent upon honest and transparent communication between guests and hosts. Open discussion about service animals, needs of the renter, and accessibility features can limit the number of surprises at vacation time and lead to a greater understanding between people. Airbnb wants everyone to travel with the comfort of home, and service animals can be an integral part of that. They make the lives of persons with disabilities safer, and they give their owners the ability to travel and explore the world more freely.
##banner-form-esa-funnel-mobile##