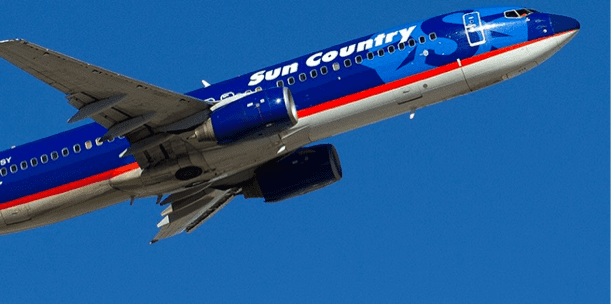 There are so many different airlines at our disposal, that it can be difficult to remember each one's policies and procedures. If you are planning on flying with pets it is important that you check into the pet policy specific to the airline you are flying because although many airlines have similar policies, they do seem to differ from time to time.
Sun Country airlines is a low-cost airline that is based in Minneapolis, Minnesota, but it is continuously adding hubs around the United States and some international destinations. Keep in mind, although you may be flying Sun Country domestically, the moment you make the switch to international – the pet policy can change. All airlines have different standards for international flights depending on your destination.
In Cabin Rules
If you are traveling with a cat or dog you are in luck! Sun Country allows these little critters to join you in the cabin on your voyage as long as certain requirements are met.
Only one pet per ticketed passenger is allowed. Advance arrangements are required and availability is limited.
When traveling with a pet, you cannot be assigned a seat in row one, the exit row, or in the first row in Coach Class. Middle seats are most desirable and offer the greatest under-seat space. Aisle seats are undesirable due to under-seat obstructions.
A maximum of four pets as carry-on baggage will be accepted per flight total, with a maximum allowance of two pets in First Class.
Pets will not be accepted on connecting flights.
Pets will not be accepted on stopover flights greater than five hours in duration.
No oxygen will be administered to a pet in the event of an emergency.
You are responsible for complying with applicable federal, state, and local, or ordinances related to pets.
Pet Carrier Requirements
Your pet will need to be in a carrier during your time at the airport and on the airplane. It is vital that your pet can comfortably fit in a carrier that will need to fit under the seat in which you are sitting. There are specific criteria regarding a pet carrier that you should be aware of.
You must provide a carrier for your pet that has a leak-proof bottom and is well ventilated.
Your pet in its carrier is considered a carry-on item and must be included in your regular carry-on allotment.
Only one pet per carrier is allowed.
Your pet must be small enough to fit comfortably in a carrier without touching or protruding from the sides of the carrier and allows space for the pet to easily stand up and move around. Most pets under 16 pounds will meet this requirement.
The kennel must fit under the seat directly in front of you in a carrier that is no larger than 17″L x 13″W x 9″H. Your pet must remain in its carrier during the entire flight. Your pet will be most comfortable under a middle seat.
Sun Country does not have carriers available at the airport.
Service animals are not required to be stowed in a pet carrier.
Pet Fees
Sun Country is an airline that offers low fares, but fees for baggage. This fee translates over into pet fees as well. If you want your furry companion to join you, be prepared to fork out some extra cash.
An advance conditional reservation is recommended per segment due to the limitation above, through Sun Country Reservations for a non-refundable fee of $125.
Walk-up requests may be accommodated for a non-refundable fee of $199, if within the limit of four pets per aircraft.
Service animals are permitted to travel at no additional charge.
As long as proper documentation is provided, service animals will be permitted without the additional fee. Make sure your pet is up-to-date on vaccinations and has a health certificate, some animals without these will be turned away.
The best part of traveling with your pet is that you have a perfect travel companion. Nothing is better than bringing along a companion that goes along with every item on the itinerary with no back talk! In the long run, the additional pet fee will be worth every memory made.