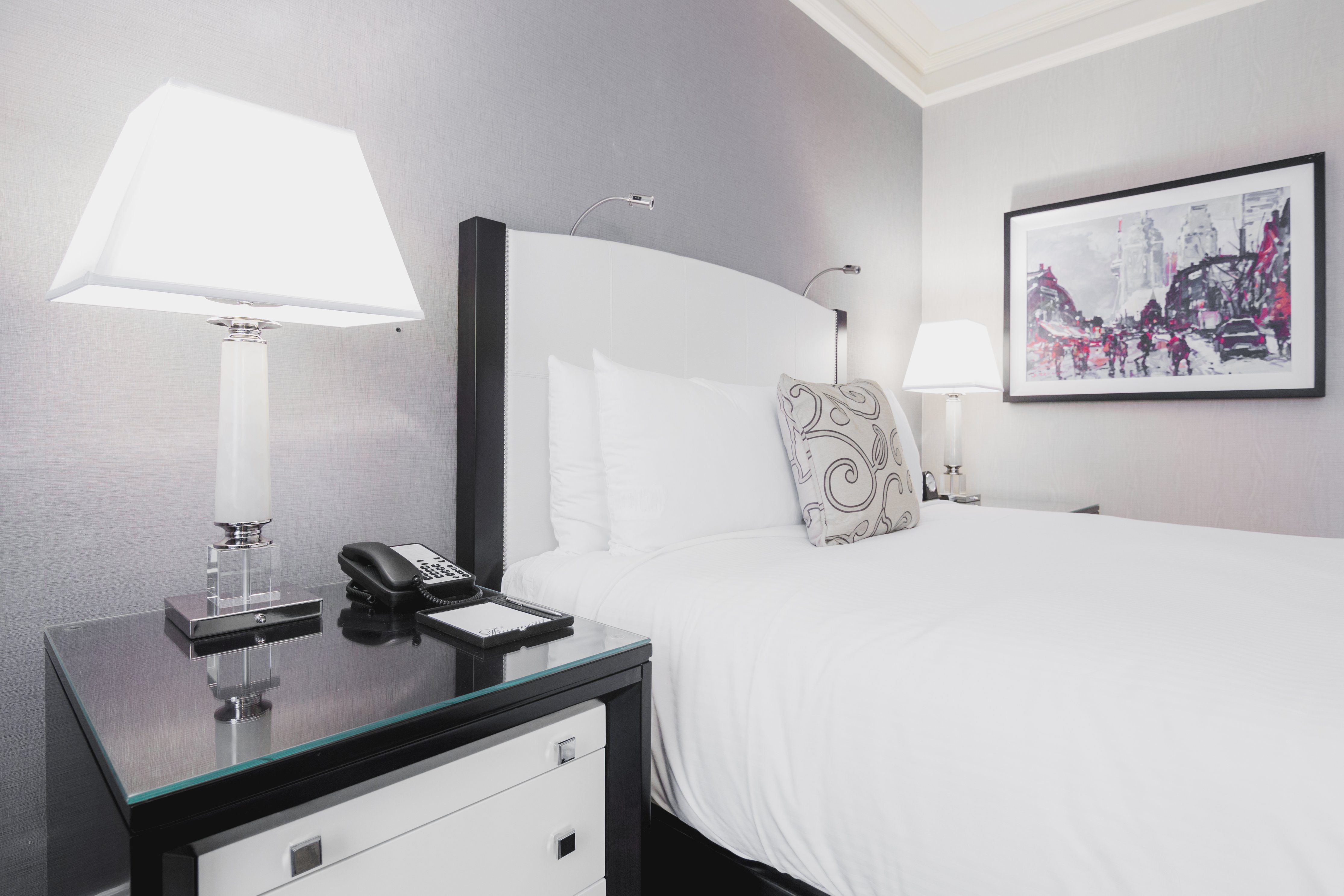 Traveling to Washington, D.C. won't feel complete without your furry friend tagging along. Luckily, you won't have to endure long hours searching for a place where you and your pet can lay your heads at night. Washington, D.C. is the capital city of the United States and offers a plethora of options to itinerant pet owners.
An array of luxury hotels, cozy inns, quaint bed & breakfasts, and affordable motels ensures you're never going to run short of accommodation. Sort the listings based on price, ratings, and location, and make a booking for you and your pet.
Below are our Top Eight recommendations in the city (in no particular order).
1. The Line Hotel, DC
Priced at a luxurious $161 per night, this famous hotel is a model of comfort in Washington, D.C. It's a sophisticated and charming place right in the middle of a bustling cosmopolitan neighborhood–Adams Morgan, at 1770 Euclid Street N.W.
Rooms and suites incorporate vintage and modern décor, excellent amenities, spacious sitting areas, and iconic views. Besides being near numerous restaurants and bars, it also has a cozy in-house café. You can hit the gym in the morning or meditate at the rooftop yoga center.
Here's the best part. The hotel welcomes dogs and cats with equal vigor. Pets of all sizes can stay free of charge.
If you think the prices are extravagant, wait until you see how the hotel staff treat guests and their pets. They do it for a good cause because, for every night you stay with a pet, they donate $5 to a Washington non-profit organization–City Dogs Rescue and City Kitties. They also provide complimentary treats and accessories for your pet.
Check with the front desk for recommendations about pet-friendly restaurants, bars, and places to visit in the vicinity.
2. Kimpton Rouge Hotel
Twelve minutes from the White House, the elegant hotel features modern amenities like Wi-Fi access, a work desk, a flat-screen T.V., and a private minibar. It's under two miles from the Washington National Monument and the Lincoln Memorial.
You'll never go hungry during your stay as they have a lovely restaurant and bar, Rouge, where you can enjoy sumptuous breakfast, lunch, and dinner. It's open to all guests every day of the year. They also offer weekend happy hour promotions to guests.
Amenities include a 24-hour fitness center and a business meeting room for conference calls and presentations. Priced at $85 per night, this hotel is a haven for all kinds of travelers, located precisely at 1315 Sixteenth Street Northwest in Washington, D.C.
Kimpton Rouge is verified by guests with pets. The policy is that you are welcome to bring your pet no matter what size, weight, or breed, at no extra charge. You can't go wrong with a place that has amassed so many fantastic guest reviews.
3. Red Roof Inn Plus
One of the most sought-after accommodations, the Red Roof provides comfortable, pet-friendly accommodation at reasonable prices for business and leisure travelers. It also has complimentary parking facilities for all guests.
The three-story building contains 115 furnished rooms, with elegant aesthetics. Basic amenities like flat-screens, comfortable chairs, free local calls, a microwave, and a minibar are included in a typical package.
Don't worry about washing or meals, either. The hotel offers laundry facilities, in-room dining, and food delivery from selected local restaurants.
Five miles from the National Harbor shopping and entertainment complex, there are ample opportunities for fun and relaxation, too. The Ronald Regan Washington National Airport is less than five miles away, and downtown D.C. along with historic memoirs lie within ten miles of the hotel.
The Red Roof welcomes well-behaved pets, not exceeding 80 pounds, at no extra cost. When checking in, declare your pet and kept it on a leash outside the room. The hotel also has strict rules against owners leaving their pets unattended or walking through the hotel on dirty paws.
4. Comfort Inn, University Center
While traveling, we tend to look for the most value. Priced at $67 a night, the Comfort Inn has everything you are looking for in your stay. It is nine miles from the Washington Dulles International Airport and sixteen miles from Ronald Regan Washington National Airport.
The six-story hotel has 205 non-smoking rooms with free Wi-Fi and flat-screen television. Guests enjoy inhouse breakfasts and hearty meals with a range of flavors to satisfy all palettes. They can park for free.
The highlight of this hotel is the indoor pool that has a retractable roof to let in the sun on bright days. Fitness and a games room are available for adults and children, respectively.
The lovely hotel is close to George Mason University and offers shuttle services to and from it. There are plenty of shopping and dining options available in the area.
Like most pet-friendly hotels in Washington DC, this hotel charges owners a small fee at the entrance.
5. Motel 6 Washington DC Southeast: Camp Springs
Another pet-friendly facility, Motel 6 is eleven miles from downtown Washington, D.C., and a twenty minutes' drive from Six Flags America. The Ronald Regan National Airport is fourteen miles away.
The motel will set you back $66 per night. You will find all the modern comforts and conveniences here, such as free Wi-Fi, cable T.V., and laundry facilities. Guests can operate the vending machines within the motel and take snacks or beverages of their choice.
As long as your pet behaves well and has no temperament issues, you can check-in to your room with your pet free of charge. Prevent any damage in the room by supervising your pet and not leaving them in the room. They assign guests with pets a Canine Concierge, so you won't be rudely welcomed by unpleasant surprises during check-in.
6. The Hay-Adams Hotel
Another pet-friendly and luxurious hotel, Hay-Adams is located at the center of D.C. It is named after John Hay, a former Secretary of State, and a member of the presidential family, Henry Adams. It has a classic look and feel that takes you back.
At the entrance, guests are welcomed with a piece of U.S. history with marble flooring and rich wooden paneling like the White House. There are 145 rooms, equipped with modern amenities, such as free Wi-Fi, a huge 50-inch T.V. display, and a music system developed by SoundLink. Their dining room is famous for incredible service, tasty meals, and one-of-a-kind views of the White House itself.
If you wish to bring your pet, make sure you notify Customer Care. Pets are allowed without any fees, but some charges may apply for pet-sitting or dog walking. Since the hotel is a short walk away from multiple attractions in D.C., you and your pet can enjoy every minute together.
7. Fairmont Hotel
Right at the heart of the Foggy Bottom district, Fairmont is an iconic hotel with an open-door policy for pet owners. It is about five miles from the Reagan Washington Airport.
The four-star hotel has a botanical inspiration that goes well with its Italian bathrooms of marble.
The rooms are spacious and have top-to-bottom windows, minibars, and big flat-panel T.V.s. Wi-Fi is free only if you are a member of the Fairmont Club; otherwise, they charge a daily rate.
Fairmont Hotel loves pets so much that they even created an "It's a Dog's World Package." A portion of five percent of the proceeds from this package goes to the Animal Rescue League that takes care of abandoned animals. The hotel doesn't charge anything for bringing your pet with you, but you are advised not to leave your pet alone in the room.
Note that this hotel doesn't provide dog walking or pet-sitting services.
8. The Liaison Capitol Hill
It's a stunning hotel with a contemporary design. The facility has more than 340 stylish rooms designed for maximum comfort and relaxation. Incorporating modern lighting, the exquisite rooms also come with free Wi-Fi for and flat-screen T.V.s.
Guests can use the fitness center that is available around the clock, and a rooftop pool that's open during the summer. In their in-house restaurant, Art and Soul, you can enjoy delectable meals prepared by the award-winning chef, Art Smith. The restaurant also offers a Pooch Patio Menu for the benefit of your furry friend.
The hotel doesn't charge guests who check in with their pets, no matter what size or breed. Their VIPaws program gives you food and water bowls, a toy of choice, and a suitable pet bed. Also, you are free to use waste bag dispensers and take advantage of the homemade treats for your little companion.
Dog walking and pet sitting are available for a small fee. The hotel also offers walking maps so that you know exactly where your little friend is welcome around the city.
Emotional Support Animals with U.S.S.A.
If you're a pet-lover, consider registering your pet as an Emotional Support Animal (ESA) with U.S. Service Animals (USSA). These special animals offer support and comfort during mental or emotional struggles. The presence of an ESA can help tremendously with depression, anxiety, phobias, and bipolar disorder.
Contact USSA for more information today.