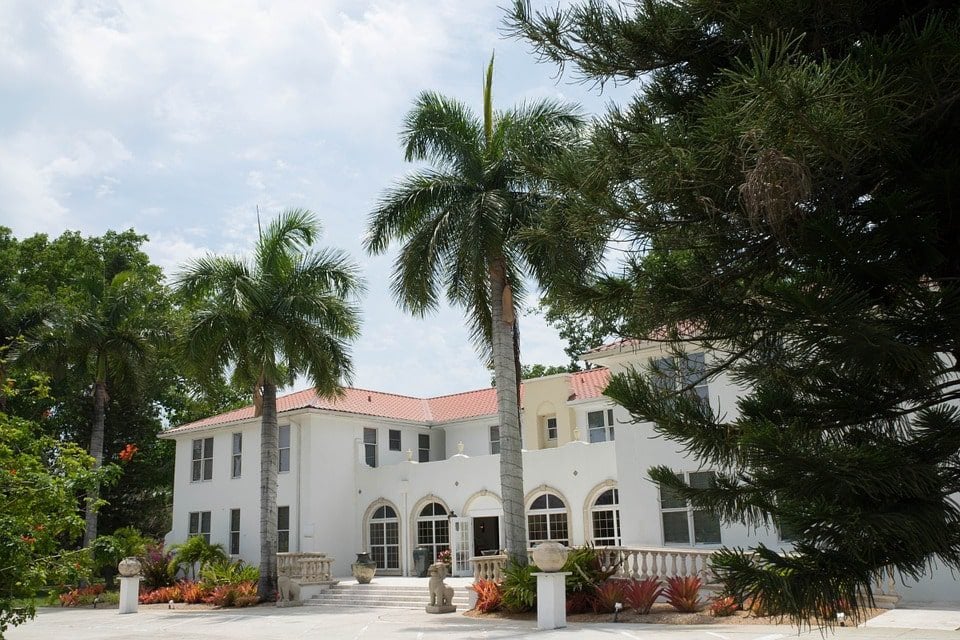 Pets make best friends, which is often one of the greatest parts of life. Dogs and cats are fun to play with around the house, and snuggling with them is second to none. Regardless of the pet you own, it raises the quality of life.
Traveling is also super fun! Who doesn't want to visit Vegas or sunny Florida during the springtime? Visiting new places is one of the best things you can do for your well-being..
Unfortunately, people run into problems when they try to combine pets and travel. Many establishments do not allow pets. However, there are several pet-friendly hotels that you can visit when you take your pet on vacation.
We have compiled a list of the five best pet-friendly hotels in Pensacola, Florida. We recommend consulting the list so you don't have to leave your fury friend behind!
1. Best Western
The Best Western hotel chain dates back to 1946 in Phoenix, Arizona. You can find Best Western hotels across the country despite its misleading name.
Best Western has an impressive record when it comes to hotelamenities. The chain offers a standard free continental breakfast, Wi-fi, and cable TV. Best Western also offers great pet options.There are approximately 600 pet-friendly Best Western hotels in the United States, including one in Pensacola, Florida.Best Western guarantees quality and consistency with its rooms. Although it isn't the most expensive or highest quality hotel on our list, it gets the job done and provides quality as well.
Additional amenities include a workout area, swimming pool, and work station/office.
Expect good quality and great service when you choose the Best Western in Pensacola. For more information, check out their website here.
2. Candlewood Inn and Suites
The Candlewood Inn and Suites offers an incredible experience for you and your pet on vacation. Built with relaxation in mind, Candlewood provides one of the best settings for you to unwind after along day of travel.
Candlewood Inn and Suites Pensacola providesHigh-Speed Wi-fi, 40 inch HDTV's, and office spaces for meetings. There are also pool services and an extensive workout complex.
All that is required to bring your pet along is a slight fee.
Another important selling point of the Candlewood Inn and Suites is the location. Here are a few of the attractions located in the area:
Cordova Mall
Pensacola Naval Station
Pensacola Lighthouse
Pensacola Beach
International Airport of Pensacola
There are more perks too! Laundry is free at the hotel. Interstate 10 is also conveniently located next to the hotel.
Overall, Candlewood is one of the best options on our list, and the fact that a hotel of its size and quality is willing to accommodate pets is a huge advantage.
Get pet rates for staying at the Candlewood Inn and Suites by clicking here!
3. Courtyard Pensacola
People come to Pensacola for a wide range of reasons. Some are just touring, and others are on important business trips. But, everyone wants a fun and relaxing time.
Courtyard recognizes that you might travel for leisure or business. The hotel accommodates both with pet-friendly amenities. Other amenities include an indoor pool, a restaurant , and access to the beachfront right outside your hotel room.
The hotel also sits right next to many craft breweries, and the beautiful coast. Several restaurants surround the hotel. The rooms were recently renovated to present a more modern feel. If you have a pet and are considering Pensacola, consider the Courtyard hotel.
Courtyardrates and pet fees are all located on their website.
4. Residence Inn Pensacola Downtown
If you've never heard of Residence Inn, it's about time you add them to your list of incredible hotel options.
The hotel chain offers a great selection of services such as free guest parking, high-speed Wi-fi, endlessTVchannels, and an express check-in/check-out system. The hotel also features apool and office area..
The location of the Residence Inn is one of the best on our list. The hotel is located downtown and is within walking distance to main attractions. Here is a comprehensive list of the places that are close to the hotel:
Wall South
The Graffiti Bridge
Coffee Cup Restaurant
Another Broken Egg Cafe
End of the Line Cafe
The Main Downtown Area
Of course, you can bring your pet along as well! If you can manage to ride a bike while keeping your dog or cat with you on a leash, you're in luck! The hotel features its own bicycle rental station.
Check out their website here!
5. Hyatt Place Pensacola Airport
The hotel is located right at the airport. The hotel services take advantage of technology. It is also a pet-friendy hotel.
The Hyatt provides access to many nearby places of interest such as:
Cordova Mall
Pensacola Beach
Gulf Islands Tourism
National Seashore Expedition
Historic Downtown Pensacola
The style of the hotel is middle-class and offers multiple languages to communicate with the staff. Room options vary from singles to suites, and the whole complex is smoke-free.
The hotel also provides free parking and shuttle to the airport.. We recommend the shuttle for short visits.
Hyatt Place also offers a pool and fitness center. There is a Starbucks Coffee shop and convenience store as well.
The quality of the Hyatt hotel is terific and offers a quick, clean, pet-friendly option that is extremely close to the airport.
For more information, check out their rates and website.
Final Thoughts
Traveling to new places is a rewarding part of life. The opportunity to bring along a furry friend makes the experience all the more fulfilling.You don't need to stay in a second-rate hotel. You can get 5-star service right here in Pensacola, Florida.
Business trip? That works too, bring your pet along instead of paying to have someone watch it while you are gone.
Pensacola remains a top destination for travelers year-round and it isn't surprising as to why. With amazing beaches, the incredible downtown historic district, and awesome restaurants and shops, Pensacola attracts business owners and travelers alike. Register your pet, and bring it along with you.
As a pet owner, consider registering your pet as an Emotional Support Animal (ESA). ESAs are animals that offer support and comfort to help people suffering from mental or emotional conditions. The presence of an ESA can assist people that deal with issues that might otherwise compromise their quality of life.
These issues may include depression, anxiety, phobias, and bipolar disorder. You can register your pet as ESA with US Service Animals (USSA) today.