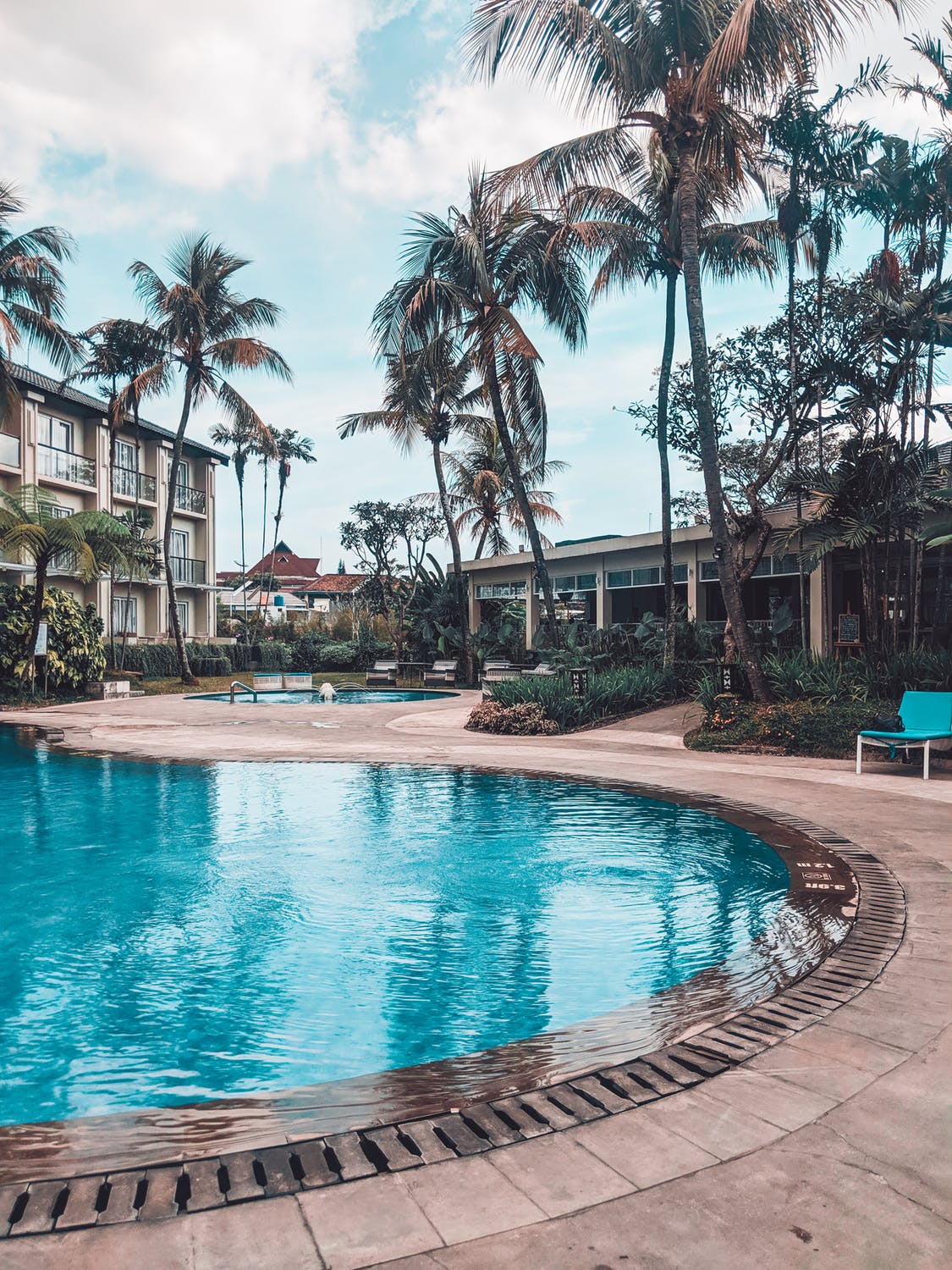 Looking for an ideal destination for a pet-friendly tropical island vacation? Florida's Key West is a great option. Key West is part of the Florida Keys archipelago.
It is the southernmost county of the continental United States with a tropical climate. Hence, it is popularly known as "America's Southernmost Tropical Island." It serves as a seaport destination for passenger cruise ships.
Key West is also famous for coral reefs, which make it a popular destination for diving and snorkeling. It is also home to many pet-friendly hotels and guests houses, which include the following:
Banana Bay Resort and Marina
If you're traveling on a tight budget but looking for a classy, tropical experience, Banana Bay Resort and Marina can be an excellent accommodation option for you. This beachfront resort has a convenient location, about three miles from Key West International Airport. It is one of the few adults-only accommodations in Key West.
Banana Bay Resort and Marina has 34 air-conditioned guestrooms and one-bedroom suites. Each unit comes with a patio-style veranda, elegant canopy bed, refrigerator, and private bath. Guests can also expect to have coffee-making facilities, satellite/cable TV, and a hairdryer.
Other amenities include free Wi-Fi, a swimming pool, hot tub, water sports, and a well-equipped fitness center. The hotel boasts a small sandy beach and offers guests complimentary continental breakfast.
Banana Bay Resort and Marina has a pet-friendly program that suits both short-term and long-term guests. You can bring two well-behaved dogs with a combined weight of not more than 65 pounds. The hotel charges a non-refundable cleaning fee of at least $65 per pet for up to three nights.
Every additional night costs $25 per pet. To ensure your pet's comfort, Banana Bay Resort and Marina provides food and drink bowls, a comfortable bed, and toys. If you're planning to travel with your pet, you must notify the hotel when making reservations.
The Gates Hotel Key West
Located at the entry point of Key West on North Roosevelt Boulevard, the Gates Hotel Key West gives easy access to some of the island's key attractions. The hotel is about a six-minute drive from Key West Harbour and about an 11-minute drive from the Key West Butterfly and Nature Conservatory.
This 4-star hotel has 100 air-conditioned rooms. Each room features a refrigerator, flat-screen television with cable programming, coffee/tea maker, and a phone with free local calls. There are also private bathrooms equipped with hairdryers and designer toiletries.
Guests have access to wireless Internet. They also get to enjoy a variety of recreational facilities, including a fitness center and an outdoor pool. Other amenities include concierge services, gift shops, business center, laundry facilities, on-site self-parking, and express check-out.
Another remarkable feature of the Gates Hotel Key West is the Rum Row pool scene, which allows guests to interact with locals as well as guests from neighboring hotels.
The Gates Hotel allows two pets up to 50 pounds for an extra fee of $25 per pet a night. The hotel allows both cats and dogs to stay. You may leave your well-behaved pets in the room alone.
The hotel provides a Pooch Box with treats and toys at check-in to ensure your furry friend's comfort. There are designated grassy areas for pet relief.
Old Town Manor
Old Town Manor is a Victorian manor house and bed and breakfast inn constructed in 1886 at 511 Eaton Street. Thanks to its location, it originally had the name Eaton Lodge. Old Town Manor is on the National Register of Historic Homes.
The manor is within walking distance to some of Key West's most popular attractions. These include Margaritaville, Mallory Square, and Sloppy Joe's. The hotel guests usually rent bicycles and take walking tours to explore Old Town Key West.
The 14-room hotel boasts lush gardens and contemporary furnished rooms that offer a peaceful, relaxing retreat. It is a state-certified Green Lodging hotel, offering a generous, healthy, organic, and all-natural continental breakfast.
Old Town Manor doesn't discriminate against pets. It allows one pet of any breed and size for an extra fee of $50 per stay. You'll pay an additional $25 for a second pet.
Both cats and dogs may stay. If your pets are well-behaved, you may leave them in the room unattended, provided they are in a crate. The hotel provides bowls, treats, comfortable dog beds, and waste bags for your pets.
While there's no designated pet relief area within the hotel compound, there are grassy patches about a block away.
Ambrosia Key West
Ambrosia Key West is a serene tropical resort snuggled in the heart of Key West, Florida. It is just a walking distance to Mallory Square, the Historic Seaport, and the Duval Street Entertainment District. The hotel is also a few minutes from some of the island's popular museums, water sports, beaches, shops, galleries, and restaurants.
Ambrose Key West boasts a tranquil courtyard surrounded by palm trees and refreshing pools. The hotel also offers a variety of accommodation options, including tropical-themed rooms, double-story townhomes, two-room suites, and a two-room, two-bath cottage. Every unit features a private bath and entrance that opens to a warm outdoor space that includes private verandas, lush gardens, and refreshing pools.
There are also honeymoon suites. The hotel romantically decorated and equipped the suites with in-room Jacuzzis and four-poster canopy beds. The hotel offers an array of amenities, including Wi-Fi and computer access, and a full breakfast served daily.
Ambrosia Key West allows two pets for an extra fee of $25 per pet, per night. They don't discriminate on size or breed. Both cats and dogs are allowed. For your pets' comfort, the hotel offers several water stations, and there's a hose you can use to cool down your pet after an invigorating walk. Pools are out of bounds for pets.
You can leave your pets unattended in the room for up to five hours. You're required to put your pet on a leash when in the hotel's common areas. Note that Amelia Suite and Honeymoon Suite are not pet-friendly.
There is no designated pet relief area within the hotel compound, but there is a grassy patch about two blocks away.
DoubleTree Grand Key Resort
The DoubleTree Grand Key Resort is near many of Key West's tourist spots and recreational activities. It is about a mile from Key West International Airport. Nearby attractions include the Ernest Hemingway House and the Southernmost Point.
These two spots are about three miles from the hotel. You might be intrigued to learn that Hemingway wrote "A Farewell to Arms" at the Ernest Hemingway House and Museum. And the garden was featured in "License to Kill," the James Bond film.
The hotel also provides easy access to the Key West Butterfly and Nature Conservatory, the place to be if you want to experience nature at its best. The Mel Fisher Maritime Museum, Margaritaville, the Historic Seaport, and Mallory Square are also a short distance from the hotel.
DoubleTree Grand Key Resort has air-conditioned rooms featuring work desks, two telephones, complimentary high-speed Internet access, and cable televisions. Guests also get coffee makers, hairdryers, minibars, and on-demand video games. The hotel provides toiletries, room safes, and weekday newspapers.
Other amenities at the hotel include an outdoor swimming pool, a whirlpool, a well-equipped fitness center, and a beach club. For convenience, there are laundry/cleaning facilities, a business center, and a gift shop. The hotel has local area transportation, free airport shuttles, babysitting services, secretarial services, and multilingual staff.
Dining options include an on-site restaurant and a poolside bar. DoubleTree Grand Key Resort is also pet-friendly. You can bring two pets up to 75 pounds for an extra fee of $75 per stay. Both cats and dogs are allowed.
However, you cannot leave your pets in the room unattended. There is a designated grassy area for pet relief.
Final Thoughts
Traveling with pets can be exciting for everyone, provided you plan well in advance. It is always advisable to call and verify hotel policies before you make reservations. You should realize that your options may be limited if you're traveling with pets that weigh more than 50 pounds or have more than one pet.
Nonetheless, there are many pet-friendly hotels in Key West, Florida. Each hotel has policies regarding the weight, breed, type, and even number of pets. Next time you're traveling to Key West, check out the above five hotels and choose one that suits your needs and budget.
One more important thing, have you registered your pet as an emotional support animal (ESA)? In case you're wondering, an emotional support animal offers comfort just by staying with a person. These animals can provide comfort and support for people with a range of psychological conditions.
These may include depression, anxiety, panic attacks, phobias, bipolar disorder, and other emotional and psychological conditions. You can register your pet as an ESA with U.S. Service Animals today.