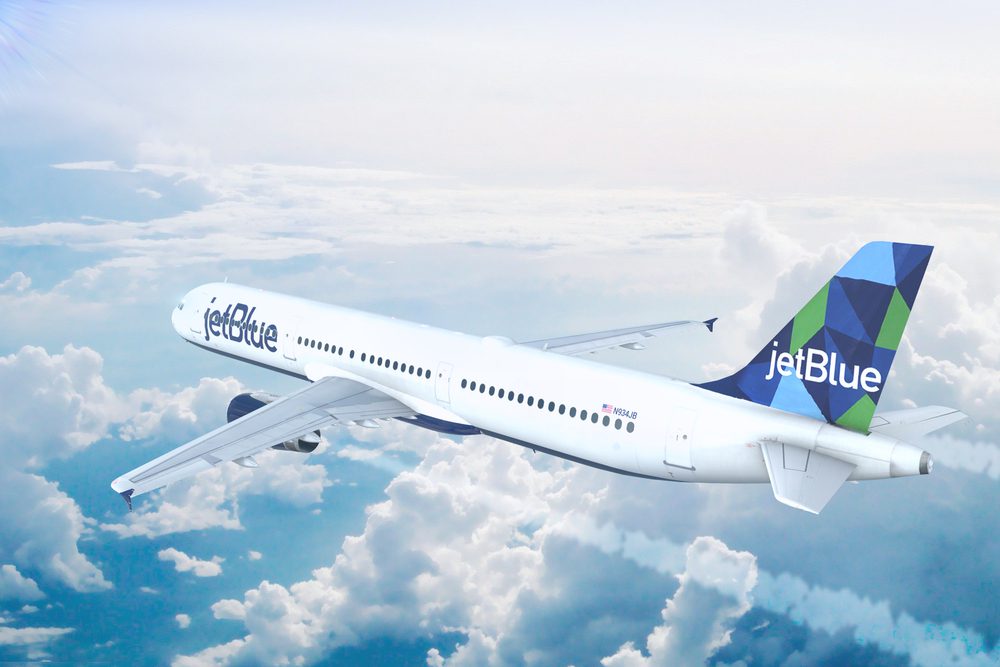 Even if you have previously traveled with your emotional support animal on JetBlue, there's a good chance that you and your ESA's next trip will be significantly affected by changes to the law and airline policy. Keep reading to see what to expect when booking your next flight.
Recent Changes to JetBlue's ESA Policy
JetBlue's Emotional Support Animal (ESA) policies have changed significantly in recent years. All airlines are subject to the ACAA (Air Carrier Access Act), which requires travelers with disabilities to be allowed to bring their service dogs onto planes.
Previously, many air carriers included ESAs into their policies and allowed them to fly without discrimination too. Due to an increase of incidents with untrained ESAs, airlines are now making a distinction between service dogs and ESAs.
As of January 11th, 2021 JetBlue joined several other airlines in no longer recognizing ESAs as service animals and do not permit them to fly in the cabin with their owners.
While JetBlue used to allow dogs, cats, and even miniature horses to all fly as emotional support animals, now, only trained service dogs are permitted. Although this may create a hurdle for some fliers, this does not mean it is impossible to fly on JetBlue with your animal. Even though ESAs are not allowed, service dogs, psychiatric service dogs, and dogs or cats in small carriers are still permitted in the cabin.
What is the ACAA?
The ACAA (or Air Carrier Access Act) of 1986 is a section of the U.S. Code that bans discrimination against disabled peoples on airplanes. This means that airlines must provide equal access to people with diagnosed physical or mental disabilities.
For example, airlines must provide wheelchairs upon request, have accessible kiosks, and allow service dogs and psychiatric service dogs, among other things. However, the ACAA does not apply to emotional support dogs (ESAs), and the Department of Transportation (DOT) allows airlines to make their own policies.
It's important to know that under the ACAA, JetBlue agents are allowed to ask two questions: 1) if your service dog is needed because you have a disability, and 2) what tasks or work your dog is trained to do. They are not allowed to require that your service dog perform any work or tasks, and cannot ask for details about your disability.
What Is the Difference Between an Emotional Support Animal and a Service Dog?
Service dogs are dogs that have received specialized training to do specific tasks for a person with a disability and can perform those tasks on command, or when they sense their owner is in distress. Psychiatric service dogs are considered a type of service dog, but their focus is on performing tasks to support people with diagnosed mental or emotional disabilities.
Tasks can include nudging their owner to remind them to take medication, bracing for support, barking when they sense an oncoming seizure, pulling a wheelchair, and much more.
Emotional support animals (ESA) are pets that have not received specialized training but provide comfort to people in emotional or physical distress. While ESAs are most typically dogs or cats, they can be any species of animal.
Veterinary Health Form
In some instances, you may be required to have a veterinary health form for your service dog or non-service pet. While it may not be a requirement, it's still recommended to get a health check with your vet to ensure your pet is healthy enough to fly and won't have any in-flight distress. Contact JetBlue in advance to see if this applies to you and your animal.
A veterinary health form certifies that your animal is healthy enough to fly, and doesn't carry any communicable diseases, and is up to date on any vaccinations. A health form typically has to be completed within a certain time frame before departure.
Even if JetBlue does not require the health form, the TSA or your final destination city might so make sure you research in advance.
JetBlue's Guidelines on Traveling with Service Dogs
JetBlue requires that all passengers traveling with a service or psychiatric service dog submit a completed U.S. Department of Transportation Service Animal Air Transportation Form no later than 48 hours before the flight.
JetBlue does not permit service dogs in training, and a JetBlue associate will assess each dog's behavior and temperament before the flight to ensure the safety of your fellow passengers. It's also important to note that all dogs must be on a leash, harnessed, or in a carrier, and under handler control at all times, this includes the terminal. All animals must have ID tags and a license, and you may be required to provide vaccination and health records.
Make Sure You Give JetBlue Advanced Notice
It's important to contact JetBlue and inform them you'll be flying with a service dog or pet. Advanced notice helps them make sure they have an appropriate seat for you and your dog and allows them to give you any forms you need ahead of time.
JetBlue limits the number of reservations with non-service animals, so it's vital you make your reservation ahead of time and give them notice.
How Much Does Traveling with a Service Dog on JetBlue Cost?
The Air Carrier Access Act (ACAA) requires airlines to provide equal access to all travelers, which means passengers with service dogs will not be charged a pet fee. Passengers traveling with a non-service animal are subject to a $125 fee each way.
Does JetBlue Have Size Restrictions for Dogs?
While JetBlue allows service dogs of all sizes to fly in the cabin, dogs must fit within the footprint of the seat. This means that they cannot take up any of your neighbor's space or foot room. If your dog doesn't fit within the designated space, you may purchase an additional seat. Service dogs are only allowed to sit on the floor and cannot sit in a seat unless it is small enough to sit in the traveler's lap without touching the seat or surrounding area, like the armrests, or tray table.
Service dogs are allowed in Mint, but because they can only sit on the floor, travelers forfeit the lay-down feature of the seat. Passengers with service lapdogs that can fit in the traveler's lap without touching the seat or armrests may use the lay-down feature.
Taking a Pet Through TSA Security Checks
Animals are required to go through a security screening with TSA. Animals in a carrier must (when possible) be taken out so the carrier can be inspected and go through an x-ray. It's important your pet is well behaved as all pets and service dogs are subject to a (non-x-ray) security screening that typically includes going through a metal detector.
What to Know About Traveling on JetBlue with My Pet in a Carrier
Service dogs, pet dogs, and cats are all allowed to travel in the cabin of the plane, as long as they fit in a carrier no bigger than 17" (L) x 12.5" (W) x 8.5" (H), and the combined weight of the animal and carrier isn't more than 20 pounds.
All pets must come out of the carrier for a security check with TSA so the carrier can go through an x-ray screening. Pets (with the exception of service dogs) in a carrier will count as a "personal item".
Can My Pet Travel in the Cargo Hold or as Checked Baggage?
No. JetBlue does not allow any animals to be put in the cargo hold as checked baggage. All pets must be either a service dog or travel in a carrier stowed under the seat in front of you.
Other Things to Know About Traveling with a Service Dog or Non-Service Pet on JetBlue
Passengers with service dogs are allowed to bring more than one service dog as long they're each trained for a specific task, for example, if a passenger is blind and diabetic they may have both a guide dog for way-finding and a diabetic alert dog.
In this instance, the service dogs are still subject to the same space limitations and must fit within the footprint of the purchased seat, otherwise the traveler may buy additional seating.
Passengers with a non-service pet may only bring one pet per person.
JetBlue is one of the only airlines that does not restrict what breeds may fly in the cabin. While it isn't recommended for short-nosed breeds of animals to fly, like French bulldogs, or Persian cats, they are permitted to fly. However, in all cases, you should ask your veterinarian first if your pet or service dog is healthy enough to fly.