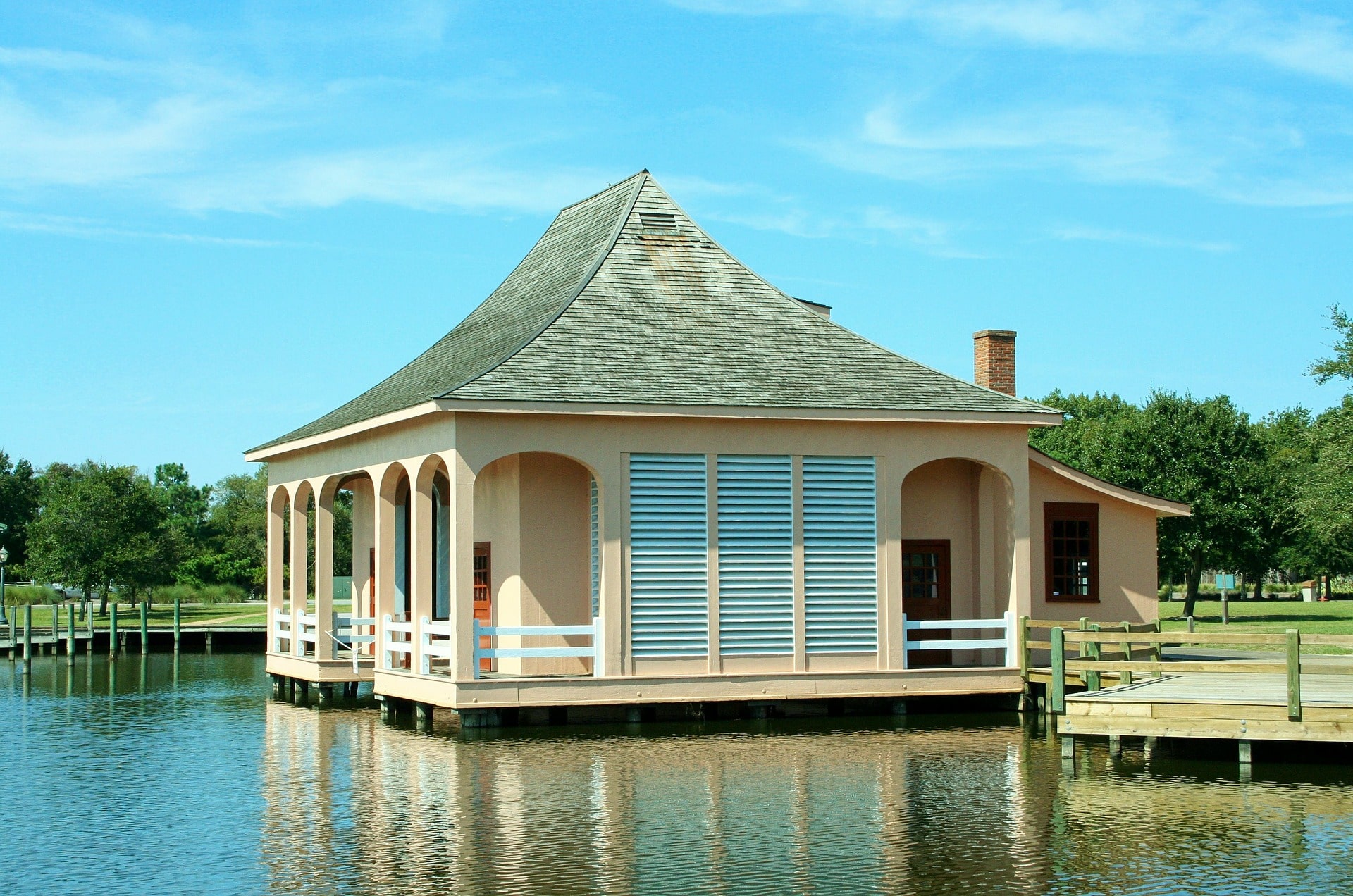 Are you planning a vacation to the Outer Banks of North Carolina? Are you taking the whole family with you? If one of your family members is a four-legged friend, you'll need to know where you can stay that will welcome not only human guests, but furry ones as well. Here are some of the very best pet-friendly hotels in Outer Banks that offer comfortable accommodation for both you and your beloved pet.
1. Comfort Inn On The Ocean
One of the best pet-friendly hotels in Kill Devil Hills, a quaint little town in the Outer Banks, has to be the Comfort Inn on the Ocean. Boasting ocean-view rooms and furnished balconies, this accommodation is comfortable and convenient for both you and your pet. There are plenty of great amenities too, including a complimentary hot breakfast every day, free tea and coffee available 24/7, a fitness center and a seasonal pool. The guest rooms are well-equipped with plush, premium linens, free Wi-Fi, flatscreen cable TVs, refrigerators, microwaves and coffee makers.
Up to two pets weighing up to 80 pounds are welcome to share your guest room here for a fee of $25 per night per pet. You'll be within easy reach of popular dog-friendly attractions too, including the Wright Brothers Memorial and Jockey's Ridge State Park.
Verdict: A perfect oceanfront location within easy reach of great pet-friendly attractions.
2. TownePlace Suites By Marriott Outer Banks Kill Devil Hills
Located between the two popular beach towns of Nags Head and Kill Devil Hills, this beachside hotel is convenient and comfortable. Close to pet-friendly attractions like Jockey's Ridge State. Park, Roanoke Island and the Wright Brothers National Memorial, this hotel offers stylish suites with every amenity you could possibly need. The modern suites have pullout sofas, plush bedding, complimentary Wi-Fi, smart TVs, and equipped kitchens. There is even a complimentary breakfast on offer, as well as a fitness center and heated indoor swimming pool.
For a non-refundable fee of $100 per room per stay, up to two pets are permitted to share your room with no maximum weight limits. There is also a grassy area onsite where you and your pets can get a little exercise in.
Verdict: Enjoying a great location between two popular Outer Banks towns, this is a great choice of pet-friendly accommodation for anyone.
3. Quality Inn Carolina Oceanfront
When you stay at the Quality Inn Carolina Oceanfront you won't need to go far to find plenty of pet-friendly dining and entertainment options. You'll begin every day of your vacation with a free hot breakfast, and always be within easy reach of Roanoke Island Festival Park, Nags Head Beach, and the scenic Duck Trail—perfect for a long walk with your pup. The seasonal outdoor pool is the perfect place to cool off after a long day, then you can relax in a comfortable and stylish room with premium linens, some of which have oceanfront views. You'll benefit from free Wi-Fi and free parking, as well as a guest laundry. Up to two pets weighing a maximum of 20 pounds can stay in your room for an additional fee of $20 per pet, per night.
Verdict: This is an affordable choice of property conveniently located close to dog-friendly attractions.
4. Comfort Inn South Oceanfront
If you're looking for a convenient hotel close to all of the dog-friendly attractions of Nags Head and Roanoke Island, the Comfort Inn South Oceanfront is a great choice. It's close to downtown Manteo, so if you'd like to discover the Cape Hatteras Lighthouse or The Lost Colony you won't have far to go. The guest rooms are comfortable and modern, with premium bedding, refrigerators, and microwaves. There's a complimentary hot breakfast every day, as well as an outdoor swimming pool and fitness center. Free Wi-Fi is available through the hotel—and with a hot tub in every room, it's never been easier to relax and unwind.
Up to two pets are permitted to share your room at an additional cost of $25 per night. There are no weight limits for pets here. With convenient beach access nearby, it's really simple to exercise your pet without having to go too far.
Verdict: This is an affordable hotel with an excellent location that offers convenient access for you and your pet to make trips to the beach.
5. Ramada Plaza Nags Head Beach
With its onsite restaurant, beachfront location, heated indoor swimming pool, and complimentary Wi-Fi, the Ramada Plaza Nags Head Beach is hard to beat. Every single room boasts its own balcony so you can make the most of the good weather as well as a cable TV, mini-fridge, coffee maker, and microwave. Some rooms even have their own jetted tub for your complete relaxation. The onsite restaurant and lounge afford spectacular views over the ocean, and there are plenty of other additional amenities like a complimentary business center, guest laundry, free parking, and free weekday newspapers. This hotel is only four minutes away from the popular dog-friendly attraction of the Wright Brothers National Memorial, and only two miles away from Nags Head with its canine accommodating restaurants and parks.
Up to two pets are welcome to share your room at this property for an extra fee of $25 per night, per pet, and there are no weight limits. Note that an extra fee of $200 does apply if you don't register your pet with the front desk of the hotel in advance.
Verdict: This beachfront hotel couldn't be more convenient for pet owners who want to enjoy a run on the sands with their beloved four-legged friend. It's also a well-equipped hotel with plenty of excellent amenities to enjoy.
Emotional Support Animals with USSA
Have you ever thought about registering your pet as an Emotional Support Animal (or ESA) with USSA? Emotional support animals are able to offer valuable support to anyone who is going through mental health or emotional difficulties, and registering your pet as an ESA can help ensure that you can travel with them without complications. They can help to reduce the distress that you might experience when you have conditions like depression, bipolar disorder, phobias or anxiety.
Contact USSA now to learn more about how you can register.