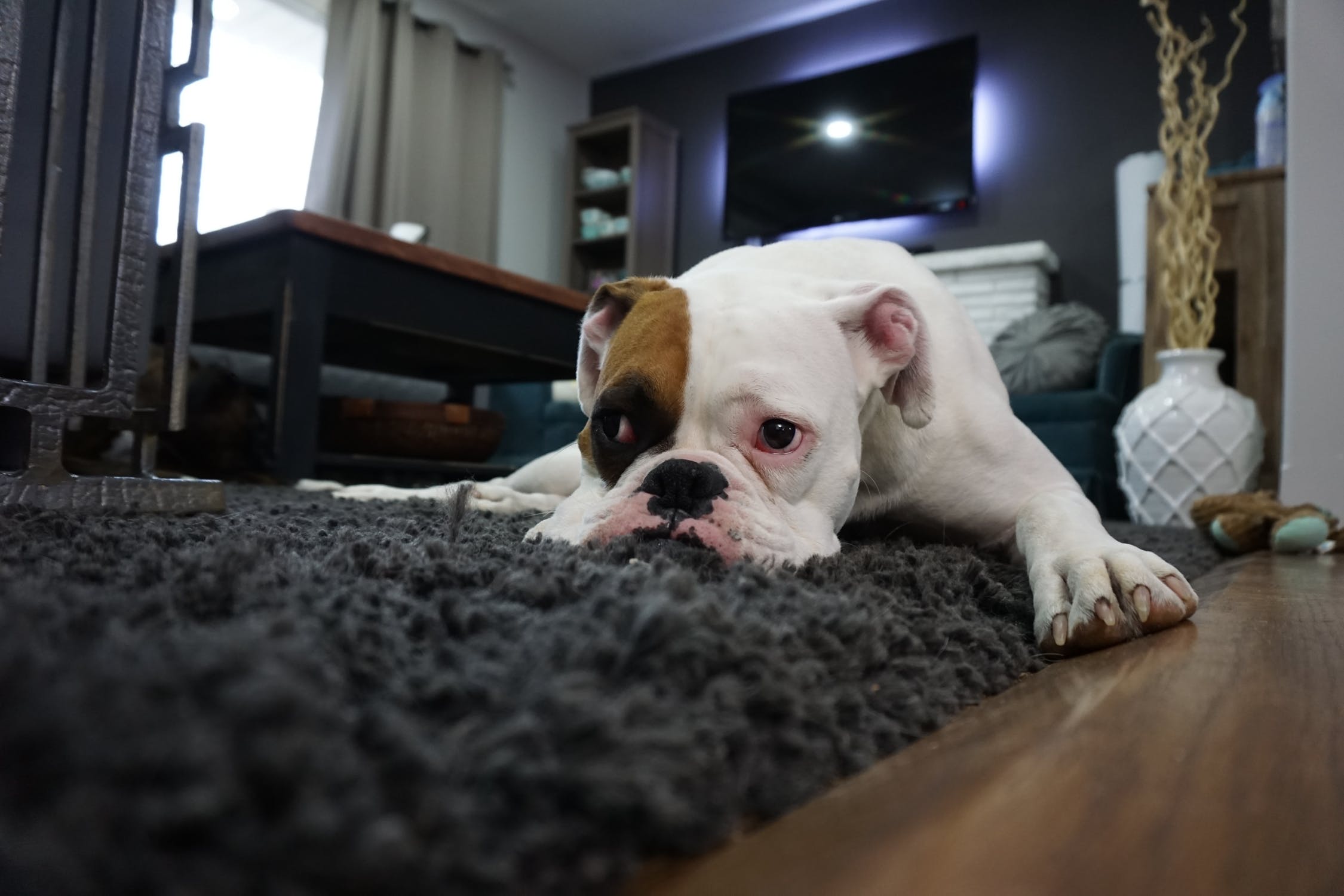 Aloft Uptown at the EpiCentre
Aloft Uptown at the EpiCentre offers a prime location in Charlotte's entertainment district. Visit nearby shops and restaurants within EpiCentre, or head down to Aloft's very own W XYZ Bar. Aloft Uptown's central location makes it an excellent place for tourists and working travelers alike.
Aloft Uptown at the EpiCentre has an exceptionally generous pet policy to accommodate your four-legged friends at no extra charge. Up to two dogs or cats are allowed per room, but they must be under 40lb. During check-in, the hotel will provide your pet with treats and food and water bowls. Pets may be left unattended in the room if they demonstrate acceptable behavior.
Each colorful, modern room is equipped with a workspace, mini-fridge, and LCD television. Spacious bathrooms have an elegant and innovative design. Free, high-speed Wi-Fi is available throughout the hotel.
Aloft's re: mix(SM) Lounge is the perfect place to unwind with a drink in hand from the W XYZ bar. If you can't wait to get out into Uptown, you might stop by re:fuel, Aloft's 24-hour on-to-go pantry.
Omni Charlotte Hotel
Guests at the Omni Charlotte Hotel will have easy access to Uptown's main sights, including Discovery Place and the Epicentre entertainment hub. Chic rooms have a simple design and bold color accents, offering all the comforts you'll need after a day of activity in town.
Guests may book rooms or suites, all of which have excellent views of the Charlotte skyline. Every room is outfitted with plush bedding, comfortable robes, a mini-fridge, and personal Keurig coffee maker. Suites offer generous space with a luxuriously furnished seating area. Turndown service is available to guests upon request.
Omni's rooftop pool offers stunning views of the Charlotte skyline. Sporting events are viewable on the large poolside television. Guests can enjoy brews and cocktails at the poolside Coin Bar. Downstairs, the Trade Restaurant and Bar offers carefully crafted meals and drinks in a provocatively industrial designed dining room.
Omni's 12-block sky-bridge makes it easy for guests to access shops and boutiques outside the hotel. Visitors may also opt for in-room spa treatments or packages like the Brewery Battle tour. All guests will have access to the Charlotte Athletic Club.
Guests must sign a pet agreement, which includes a $100 cleaning fee. There are no specific restrictions on the type of pet, though it is up to the manager's discretion whether the animal will be accommodated. Pets cannot weigh more than 25lbs and must be on leash within the hotel. Though animals cannot be left unattended, you may talk to the concierge to arrange a pet-sitter or pet daycare service.
Residence Inn by Marriot Charlotte
Conveniently located next to the Bank of America Stadium, Residence Inn Charlotte boasts a central Uptown location. At Residence Inn, you'll also have easy access to the Mint Museum, Discovery Place, and NASCAR Hall of Fame. You can opt for a hotel shuttle to take you around Uptown at no extra charge.
All rooms are suite-style, like a home away from home. You can opt for a studio, one-bedroom, or executive suite, which offers outstanding views of the city and a luxurious jet tub. Every studio has a full kitchen, fold-out sofa bed, and a worktable with an ergonomic chair.
Residence Inn offers services outside your room to make your stay more comfortable. That includes free daily breakfast and a complimentary afternoon reception Mondays through Wednesdays, where you can enjoy wine and small plates with other guests.
The hotel has a fitness center onsite. Staff can also provide your information about nearby sports and activities. Guests may download the RI Runs app for pre-mapped running routes around town.
Head down to Residence Inn's Mint Street Pub for a meal or opt for in-room delivery service from the local eateries or hotel restaurant. Residence Inn also has a convenience store if you're on-the-go or prefer preparing a meal in the comfort of your room.
Domestic pets are welcome at Residence Inn, even those of generous proportions. The hotel will accommodate pets up to 150lbs for a $100 deep-cleaning fee.
Kimpton Tryon Park Hotel
Centrally located, The Kimpton Tryon Park Hotel in Charlotte's 3rd Ward provides guests easy access to the BB&T Ballpark, Bank of America Stadium, and Charlotte Convention Center, all of which can be reached by foot.
The Kimpton Tryon Park Hotel has a generous pet policy. It is possible guests will be greeted by the Director of Pet Relations, the hotel's only four-legged staff member. Pets will be loaned a plush bed, food and water bowl during their stay, and will never go short on treats. Staff can provide owners a list of nearby dog-friendly parks, shops, and restaurants.
The Kimpton does not charge owners for their pet's stay. The hotel does not make restrictions on the size, breed, or number of pets. Owners are even invited to bring their dogs to the nightly reception, where guests may receive complimentary wine, beer, or cocktail-infused tea in the lobby between 5 pm and 6 pm.
The Kimpton Tryon Park Hotel has many special amenities for its human guests too. Every room has a yoga mat that you can bring to the yoga deck. The Kimpton provides custom loaner bikes for guests to explore the Uptown area. Consider booking an in-room spa treatment for a variety of available massages, wraps, and scrubs.
Premium morning coffee and tea are complimentary. Breakfast may be purchased at Angeline's, the hotel's Italian eatery, serving frittatas and European pastries in the morning, followed by lunch and dinner menus offering classic Italian dishes with an American twist.
If you realize you've forgotten to pack something important (phone charger, power adapter, shaving razor), ask the concierge for a list of items in their "Forgot It? We Got It service." They are happy to loan select essentials to guests during their stay free of charge.
Extended Stay America Charlotte Airport
Extended Stay America Charlotte Airport is equipped for- you probably guessed it- longer stays, with fully equipped kitchens in suite-style rooms. Each room contains a flat-screen TV, refrigerator, microwave, stovetop, coffee maker, and utensils, so you can do things the same way you would at home. Extended Stay America now has vCast, which lets you stream TV shows and movies onto the room television from your personal device.
Dogs are welcome at Extended Stay America if they are under 36 inches in length and height. Only one dog is allowed per room unless the manager has approved otherwise. Owners must pay a $25 daily fee per pet, which cannot exceed $150 during the first month of their stay. Afterward, this rate decreases to $10 a day, not to go over $50 total. Owners of service animals do not have to pay any fees.
While Extended Stay America aims to be like home, they offer a couple of features you might not usually find at home. A hot tub, for example, an indoor pool and fitness room. You'll also have breakfast arranged for you, free and on the go. Extended Stay offers shuttle services to specific areas in town. If you're traveling without a car, ask the concierge for more information.
Guests of more extended stays will probably take an interest in their onsite laundry services, which are open 24/7- so that you don't have to plan around the hotel's schedule, just like at home.
La Quinta Inn & Suites by Wyndham Charlotte Airport South
Right off I-77 on the way to the Charlotte Douglas International Airport, La Quinta Inn & Suites Charlotte Airport South is an excellent option for next-day travelers. You can arrange your route to the airport with the hotel via a complimentary shuttle.
La Quinta Inn has an exceptionally friendly pet-policy, which comes at no extra charge. Up to two dogs or cats are allowed per room. If you're traveling by car, you'll have easy access to downtown six miles away. Otherwise, guests can reach Uptown easily via the Lynx light-rail trail, which is only four blocks from the site. While it might not have the prime location for sight-seeing in Uptown, La Quinta offers a quality stay at an unbeatable price point.
La Quinta Inn & Suites provides all the basics you'll need with style and cleanliness. Their airport shuttle service is free, as well as their Wi-Fi, parking, and breakfast. Guests will have access to a fitness center and outdoor pool during warmer months. If you're not up for making the trek into downtown, you can take advantage of the restaurants surrounding the hotel.
Every room features a microwave, mini-fridge, coffee station, iron, and flat-screen HDTV television. Executive rooms and suites include a fold-out sofa bed. Suites include the extra space and comfort of a separated bedroom and living room area.
Register Your Pet as an Emotional Support Animal with USSA
When working with hotel staff to accommodate your dog, the process is always easier if you have the proper identification. Register your Emotional Support Animal with US Service Animals to skip complicated and stressful conversations about local policies. Registered members will be able to contact USSA for legal support if their rights have been questioned.
By registering with USSA, you will receive a certification of registration, ESA vest, leash, collar tag, and photo identification card for your Emotional Support Animal. Registration is simple and only $79.98. After entering you and your Emotional Support Animal's information details, you will be required to submit a prescription letter from a licensed medical health professional.