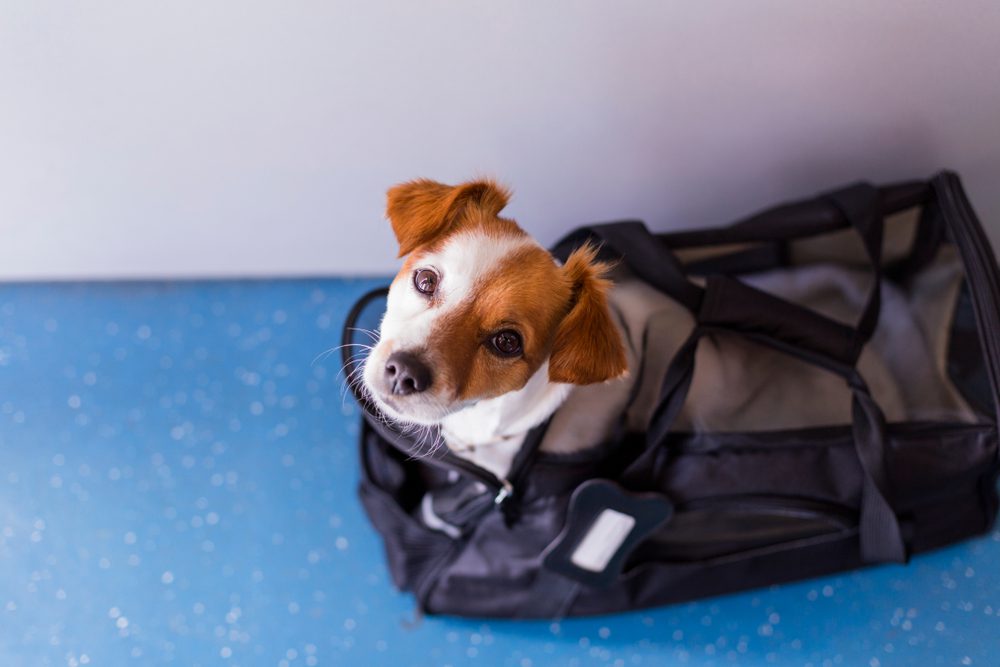 Flying with your pet can be stressful, and you are likely wondering which airlines you can safely travel on with your pet. Our article gives you a rundown of Allegiant Airlines' pet policy so you can read up about traveling with your pet on flights booked with Allegiant and prepare for your flight with your furry friend.
Can I Fly With My Pet on Allegiant Airlines?
It is possible to fly on Allegiant Air with your pet. Allegiant Air accepts both domestic dogs and cats and allows them to travel in the cabin of the aircraft on flights that travel the contiguous 48 states.
Allegiant Air does not accept pets to be transported in the cargo bin or as checked baggage, and you will not be able to bring your pet on flights to and from Hawaii or U.S. territories.
Which Pets Can I Bring On Allegiant Air Flights?
Allegiant Air accepts domestic cats and dogs to travel on flights. Each pet that is brought onboard an Allegiant flight must be kept in an FAA-approved soft-sided carrier. You should also note that Allegiant Air doesn't require health certificates for pets to board flights.
Taking Your Pet on an Allegiant Air Flight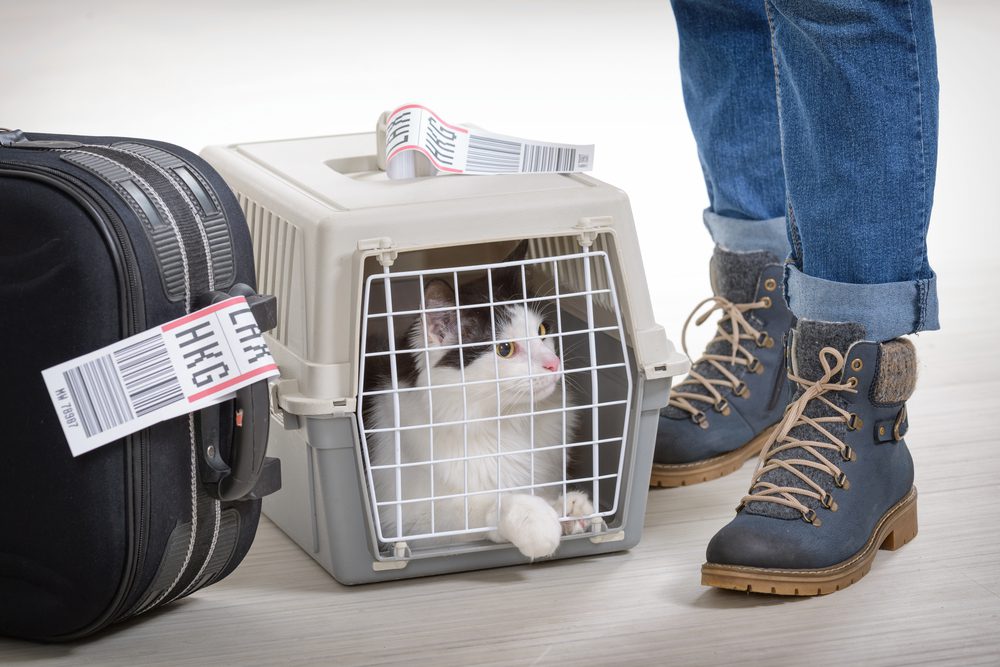 If you want to take your pet with you on an Allegiant airlines flight, you can add a pet when booking your flight online. This will allow you to review the rules and pay any applicable pet fees or carry-on baggage fees. Additionally, you must check in at the Allegiant airline's ticket counter when you are traveling with a pet, and your pet must be at least eight weeks old to be eligible for traveling on the aircraft.
Any pet that travels on an Allegiant Air flight must be kept in a soft-sided FAA-approved kennel or carrier. It must fit under the seat, meaning that it needs to stay within the dimensions of 9 x 16 x 19 in., and your pet must be able to stand and turn around inside of the carrier. Keep in mind that your pet carrier may be subject to inspection by an Allegiant Air agent before boarding and that you can be denied boarding if it is determined there is not enough room for your pet.
Some additional important items to note when traveling with your pet on Allegiant Airlines flight include:
According to TSA regulations, each passenger may only have two items carried onto the aircraft. If you are bringing a pet carrier, this counts toward your allowance, and you may only have one other item – either a personal item or a paid-for carry-on bag.
There is a $50 fee for traveling with your pet during each one-way segment of your flight.
You may only bring one pet carrier onboard with you per paid passenger.
Your pet must remain in their carrier and only be handled by you while at the airport and while onboard the plane. Failure to comply with this rule can result in denial of boarding on any future Allegiant flights.
You must leave your pet's carrier on the floor during take-off and landing.
Your animal must not be aggressive, disruptive, sick, or in physical distress, and they must easily fit into their carrier with no part of their body protruding from the carrier.
If you are taking a pet onboard, you may not sit in the plane's exit row, one row before or after an exit row, or in the bulkhead.
You must check in with an Allegiant agent at the ticket counter or your designated gate at least an hour before your flight takes off to ensure your pet and pet carrier comply with airline guidelines.
A health certificate is not required for your pet to be transported with Allegiant, as Allegiant will not transport any animal in the cargo bin.
You should also remember that Allegiant airlines will not take responsibility for the health and wellness of any animal you bring on board. Also, failure to comply with the airline's rules can result in you and your pet being denied boarding on future flights.
What About Service Animals on Allegiant Air?
Service animals are trained to perform a specific task or work for an individual with a physical, psychiatric, sensory, or intellectual disability. Only dogs are currently recognized to perform these tasks for individuals, and up to two service animals per passenger are allowed into the cabin at no charge with Allegiant Air.
If you need to travel with your fully trained service animal on Allegiant Air, you need to submit the U.S. DOT Service Animal Air Transportation Form to Allegiant Air at least 48 hours before your flight's scheduled departure. You will be permitted to sit in your preferred seat on the flight as long as your service animal doesn't obstruct an aisle or emergency exit. However, your service animal will not be allowed to occupy a seat in the passenger cabin.
In some instances, Allegiant Air will transport trained service animals to their owner or service animals in training. Still, you will need to contact Allegiant Air directly to learn more about the requirements.
It is important to note that Allegiant Air doesn't accept emotional support animals, a rule that took effect in January of 2021. More information on the regulations and requirements surrounding passengers needing accommodation can be found here.
Accessing the Flight Services You Need
Flying with your pets, whether a family pet or a service animal, can be overwhelming, especially if you aren't sure of an airline's exact pet policies. If you are traveling on Allegiant Air, simply review our breakdown of the pet policies for their airline to gain all the information you need about traveling with your pet and service animal, putting your worries to rest.