Emotional support animals provide emotional and mental support to those who suffer from an illness or mental disorder. The animal can provide comfort and help alleviate the symptoms of depression, anxiety, panic attacks, PTSD, and other mental illnesses.
Emotional Support Animals are not service animals and are not required to be trained in any particular way; they provide support to their owner simply by living with them. However, in order to receive the protections you need for an ESA, there are steps you need to follow.
This article will explain what an ESA letter is, why you might need one, and how you can get one in Los Angeles.
What Is an Emotional Support Animal?
Emotional support animals are a type of pet that provides emotional and psychological support to their handler. They are not considered pets for the purpose of housing or pet ownership laws.
ESAs do not need any specialized training and are different from service dogs. Service dogs must be highly trained to perform specific tasks related to their handler's disability, while ESAs provide emotional support.
ESAs also don't need to be certified. The only thing that matters is that the animal provides comfort to its owner and has a generally good temperament, and that you have a valid ESA letter.
Who Can Qualify for an ESA in Los Angeles?
Emotional support animals can be a helpful resource for people with disabilities. They are often used to help people with mental health issues, such as depression, anxiety, and PTSD.
The Americans with Disabilities Act (ADA) defines an emotional support animal as a pet that offers therapeutic benefits for its owner through companionship and affection.
If you have a disability or medical condition, you may be eligible to have an emotional support animal under the ADA.
There are a number of different disabilities that can allow you to qualify for an ESA in Los Angeles. These include, but are not limited to:
Anxiety Disorders
Depression
Fear of Flying
PTSD
Social Shyness
Stress Disorders
If you are experiencing any of the issues above and believe that an emotional support animal may help, speak with a medical professional licensed in California to get your letter as soon as possible.
If you are still determining if you qualify for an emotional support animal, it's best to contact one of the licensed professionals from US Service Animals for a free consultation. They can help determine if you are eligible and can help you initiate the process.
What Are the Benefits of Having an ESA in Los Angeles?
There are many benefits to living with an ESA in Los Angeles, from legal protections to mental health benefits.
You'll be allowed to live with your emotional support animal in any long-term housing (including college dorms), even if they do not allow any animals.
Your ESA will be exempt from all breed, weight, and size restrictions, as well as from all pet fees – including pet rent or deposits. (Keep in mind, though, that you may still have to pay for any damages caused by your ESA.)
In Los Angeles, you can take advantage of California's extra protections which allow you to bring your ESA with you into your workplace.
Living with an ESA can help encourage increased general well-being, including reduced stress, reduced loneliness, lower blood pressure, and a sense of motivation and purpose. If you have an emotional support dog, walking and playing with them can also encourage a healthy exercise routine.
An ESA can be a vital part of an overall treatment plan for a mental or emotional disability, and can help significantly improve your quality of life.
How to Get an ESA Letter in Los Angeles
An emotional support animal is a companion animal that provides the benefit of reduced anxiety or depression, or helps lessen the symptoms of other emotional or mental disorders by offering comfort and support. Emotional support animals are typically dogs, but can also be other animals, such as cats and horses.
The full process for obtaining an ESA letter can seem daunting, but it usually follows the same steps.
You need to find a mental healthcare worker licensed to work in California and have them assess your needs. If they decide that you qualify for an emotional support animal, they'll write you a letter to that effect. The process in Los Angeles usually takes about 30 days and a number of appointments, but it can take longer depending on their workload or if they need more information from you.
In order for a letter to be valid, it must be issued by a licensed medical provider and written on official letterhead. Furthermore, the letter must contain the following:
the medical conditions that your animal helps treat
details of your animal, including their name and their breed
Unfortunately, there are a number of scams out there purporting to be able to get you a letter without actually following the correct process. These scams often charge you large amounts of money and provide no legal results. Don't get trapped in a scam. Contact USSA today.
You may also need help finding a reputable therapist in your area. With USSA, we have many licensed mental healthcare workers ready and waiting to help you get the letter you're entitled to have.
How to Get an ESA in Los Angeles With U.S. Service Animals
U.S. Service animals simplify the process for getting an ESA in Los Angeles.
First, you can set up a free consultation either through this link or by calling USSA.
After submitting the request, you'll be paired with a licensed mental healthcare worker licensed to practice in California. This is the only way the process is legal.
You'll then have a phone or video call with the licensed mental healthcare worker, and they'll determine if you qualify for an ESA.
Note: For people in California, it's legally required that there's a 30-day relationship between you and the licensed mental healthcare worker before you can get your letter. So you'll have multiple calls with your licensed healthcare worker in order to meet that requirement.
USSA can arrange and schedule all of those calls, so you don't have to worry about trying to get multiple appointments with your therapist.
Finally, after you've been approved (and as long as it's been 30 days), you'll receive your ESA letter and be good to go!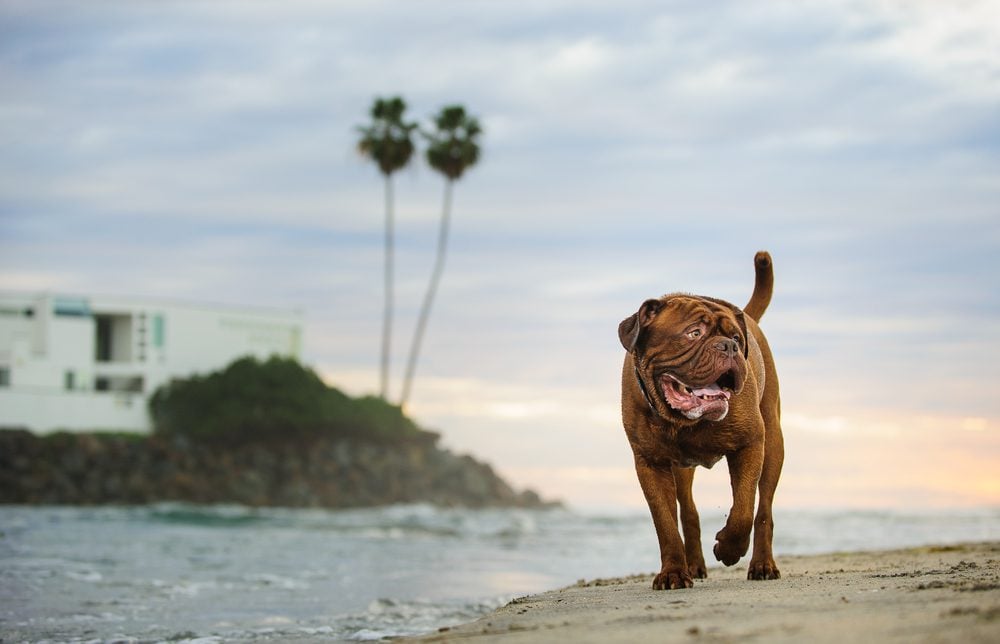 What Are the Laws About ESAs in Los Angeles
Emotional support animals are protected on a federal level, but Los Angeles offers additional protections.
California's laws against disability discrimination are enforced through three different state-level laws: The California Fair Employment and Housing Act (FEHA), the Unruh Civil Rights Act, and the Disabled Persons Act.
The law states that employers, housing providers, and business establishments are required to make reasonable accommodations so that people with disabilities can perform their jobs or have equal opportunities when it comes to housing.
In 2021, Governor Gavin Newsom approved California's new AB 468 ESA law, which went into effect on January 1, 2022. The bill was created in response to "an increase in the fraudulent selling and subsequent misrepresentation of emotional support dogs as service dogs."
This bill prevents California residents from obtaining an ESA letter unless they have a relationship with their licensed mental health professional for at least 30 days prior to receiving the letter.
Can You Fly With an ESA in Los Angeles?
Airlines are required to grant reasonable accommodations to those with disabilities under the Americans with Disabilities Act (ADA). However, only a service animal is granted public access, including on flights.An ESA is not considered a service animal and, therefore, is not legally guaranteed the right to fly with you in the cabin for free.
If you need to fly with your emotional support dog, you can consider training them to be a psychiatric support dog so that they'll be guaranteed access to public places to assist you – including airplanes..
Can I Live With an ESA in Los Angeles?
The Fair Housing Act is a law that protects people from discrimination based on protected characteristics, including race, color, national origin, religion, and disability. According to this law, landlords cannot prohibit their tenants from owning emotional support animals provided they are able to provide a valid letter from a medical professional.
This means that they can live with their owners in any type of housing regardless of whether it is zoned as a "pet-friendly" building or not.
Although there are many benefits to having an assistance animal, it's important to remember that it will require extra care and attention. For example, suppose you're looking for a place to live, and your prospective landlord has a no-pets policy. In that case, it is reasonable for them to ask you to provide a letter from your doctor explaining your need for an assistance animal.
Landlords are also not allowed to charge additional fees (e.g., pet rent) for having an emotional support animal living with you. Additionally, they cannot reject an ESA purely because it is a specific breed or size. However, a landlord can reject an ESA if the animal is a safety or health threat to others. You must guarantee that your ESA is not destructive or aggressive.
Can I Bring My ESA to Work With Me in Los Angeles?
Los Angeles workers actually have some of the best protections when it comes to ESAs. Most states allow companies to exercise their discretion when it comes to emotional support animals. However, California state law goes above and beyond to provide protection to people working in the state.
California's Fair Employment and Housing Act (FEHA) explicitly prohibits discrimination against a person with an emotional support animal in the workplace. Employers may request that employees provide a letter from a qualified medical professional explaining that their ESA is part of their treatment. This is why it is so important to start the process as soon as possible, to provide the protection you need.
What Exceptions Are There to ESA Laws in Los Angeles?
It's important to have a well-behaved ESA for a number of reasons. First and foremost, your animal needs to be able to positively impact your life, which they would likely be unable to do should they be a difficult animal.
Additionally, landlords are allowed to deny an emotional support animal if they have demonstrated themselves to be aggressive or destructive. This means that they may be dangerous to others or may damage the home.
Despite common perceptions, emotional support animals are not allowed in many public places, which includes buses, trains, or hired cars. Only service pets, including psychiatric service animals, are permitted on board.
Where Can You Take Your ESA in Los Angeles?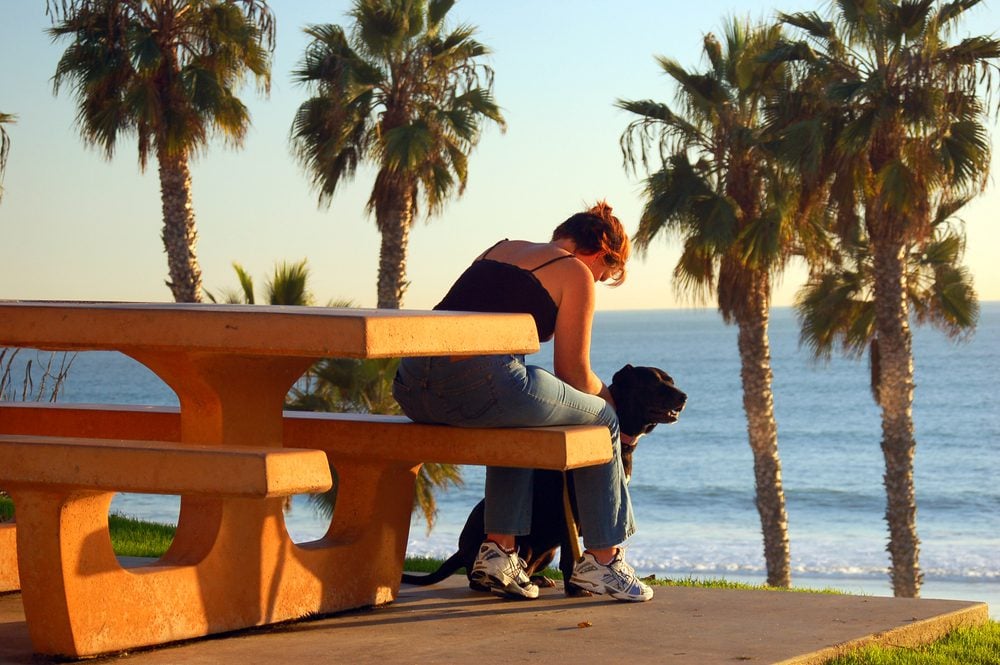 Emotional support animals are not allowed in public areas where pets are prohibited, such as stores and restaurants. However, the ESA is protected by housing laws, which means an individual can request their landlord or property manager to allow an ESA on their property.
There are a number of pet-friendly locations in Los Angeles where you can take your ESA. Although, these are typically limited to dogs, they include:
Sepulveda Basin Off-Leash Dog Park: Here you can let your furry friend run free. The park even has agility courses for more active dogs.
Old Zoo Picnic Area at Griffith Park: Previously the site of the LA Zoo, this is a great place to have a picnic or play games on the grassy area nearby.
Echo Park Lake: The paths around Echo Park Lake are open to you and your furry friend during park opening hours, where you can enjoy the sights and see the lotus blooms.
CRAFTED at the Port of Los Angeles: This pet-friendly market means you can get your shop on with the knowledge that you can have your ESA alongside you at all times.
There are also a number of dog-friendly restaurants and breweries in Los Angeles for you to take your ESA along for the ride.
Important Facts About ESAs in Los Angeles
There are a number of things to know about emotional support animals in Los Angeles. They include:
They are not the same as service animals
Certificates and registrations are not legally binding; only your letter is.
ESAs don't require specific training, but must be well behaved, non aggressive and non destructive.
The only legal way to protect your rights to an ESA is to be diagnosed and obtain a legally valid ESA letter.
Your ESA can be any animal and isn't limited to being a dog, providing the animal can provide emotional support to you.
Get an ESA in Los Angeles Today
Emotional support animals are animals that provide therapeutic benefits to their owner through companionship and affection. These animals may also aid in improving symptoms of mental illness, enhancing the lives of anyone living in Los Angeles experiencing these conditions.
A person who suffers from a mental illness or disability may be prescribed an emotional support animal by a medical professional. Emotional support animals can assist with the symptoms of depression, anxiety, PTSD, and other mental illnesses.
If you think that you may benefit from an ESA, schedule your risk-free consultation with USSA today and find out how we can help you get your emotional support animal letter.