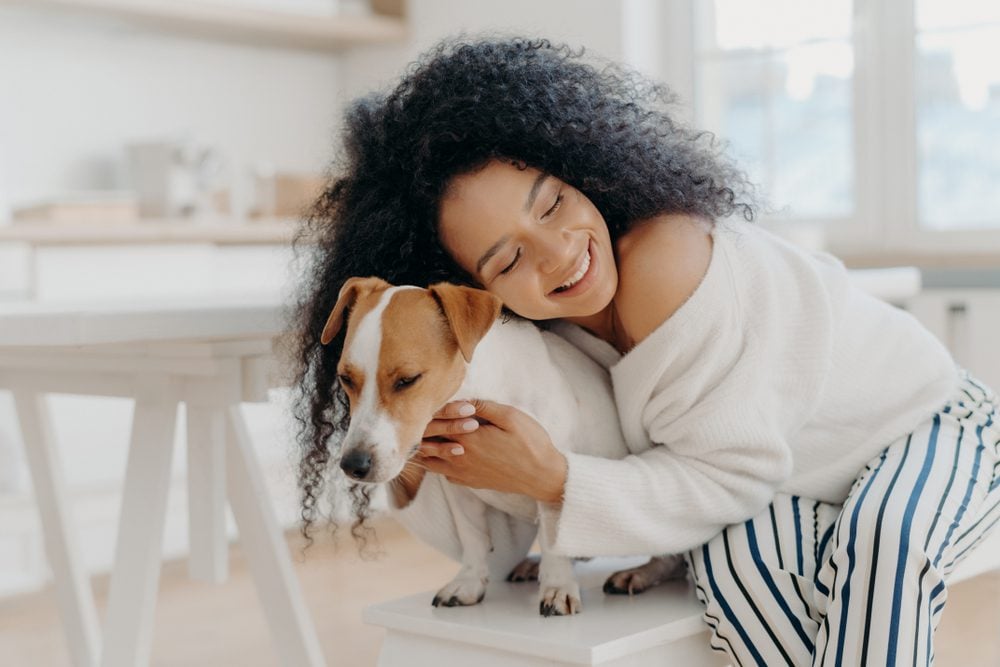 Are you thinking about getting an Emotional Support Animal (also called an ESA) in New Jersey? Then you need to take the time to find out your legal obligations and rights under New Jersey state law.
Here, we'll tell you all you need to know when it comes to getting an emotional support animal in New Jersey so you can be well-informed and won't have any issues with the law.
Is an ESA the Same as a Service Animal in New Jersey?
Although there is evidence that animals are very beneficial for those who suffer from mental health or emotional disorders, such as anxiety or PTSD, unfortunately, they have not yet been recognized by law as service animals. Service animals are defined as those that have been specially trained to perform particular tasks for their disabled owners. ESAs have not received such training and, thus, are not covered by the same laws as service animals.
In practical terms, this means that although service animals are automatically granted access to public spaces, such as stores and theaters, in New Jersey under state law, ESAs are not automatically given such rights.
Which Protections Will ESAs in New Jersey Enjoy?
Although there has been a lot of improvement in terms of stigma surrounding physical disabilities, the situation regarding mental health disorders has not seen as much positive change. As a result, service animals enjoy a better legal status than ESAs, and are given legal rights to access public places that ESAs are not.
If you're thinking about obtaining an emotional support animal in New Jersey, there are, nevertheless, some protections that you and your animal are given under the law.
If I Travel by Air, Which Laws Apply to Me and My ESA?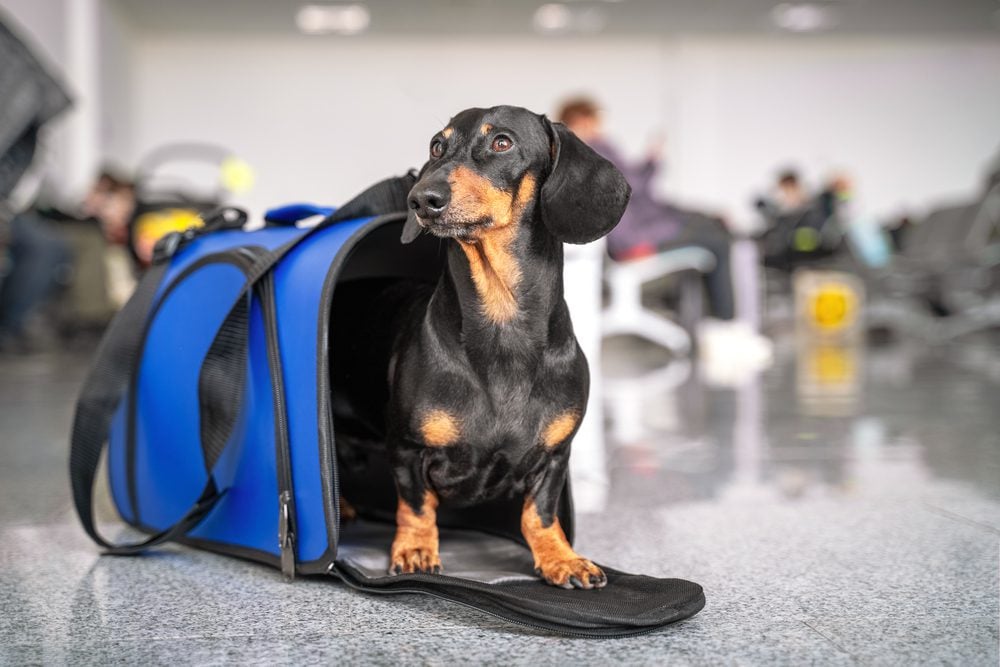 When your pet is recognized officially as an ESA, it will be covered by the legal provisions in the Air Carrier Access Act (ACAA). When you're traveling in and out of New Jersey, this is very important. You will be able to assert your legal rights if you have a valid ESA letter that covers you and your pet.
If you travel by air with an animal, many airlines refuse pets access to the cabin, insisting that they travel in the hold in a suitable pet carrier. However, if your animal is a recognized ESA, the airline is not permitted to refuse your animal access to the aircraft cabin alongside you. To take advantage of your legal rights, though, you will need to supply the airline with an official and valid ESA letter.
There are some things you need to keep in mind if you intend to exercise your rights under the law to bring your ESA on board an aircraft with you when you travel:
You have to give the airline a minimum of 48 hours' notice before you take your ESA onto the aircraft with you.
If you have an aggressive or noisy animal, you may be prevented from bringing it into the cabin.
You have to supply the airline with an in-date and valid ESA letter for your animal.
If the flight will last for longer than eight hours, you may need to supply a letter to the airline confirming your animal will not relieve itself.
So long as you're able to comply with these requirements, your animal can travel with you in the aircraft cabin if you travel by air.
Can I Bring an ESA to Work in New Jersey?
If you live and work in New Jersey and are wondering if you're allowed to bring an ESA to your workplace, it's important to be aware that at the present time, ESAs aren't covered by state law when it comes to automatic access to public places. Although service animals are covered by the Americans with Disabilities Act(or ADA) and, therefore, cannot be denied access to the workplace along with their owner, ESAs are not afforded such rights.
Nevertheless, you may be permitted by your employer to bring an ESA to work with you as long as you can supply a valid ESA letter. While it can never be guaranteed that an ESA letter will sway your employer to allow you to bring your animal to work, it may help to strengthen your case.
Can an ESA Live With Me New Jersey?
Another area in which people suffering from mental health or emotional disabilities in New Jersey require more clarification regarding their legal rights is housing. Under New Jersey Law, your ESA will be covered by the Fair Housing Act (FHA). So long as you're able to show your landlord a valid ESA letter for your animal, they cannot refuse to rent you a property or deny you your right to have your ESA living with you, even if the accommodation in question doesn't usually permit pets.
This law also extends to students who live in New Jersey campus accommodations. As long as the student has a valid ESA letter, they cannot be denied housing with their animal.
Do Any Exceptions Exist to the Fair Housing Act Rules in New Jersey?
While your landlord cannot prevent you from having your ESA living alongside you in your accommodation if you have shown a valid ESA letter, there are some circumstances in which your rights are waived. For example, if you have a very loud and disruptive animal, or one that is aggressive and harms other people in the property, you may be denied the right to have your animal living there.
Can I Take My ESA to a Restaurant or the Theater?
Although a service animal will be permitted access automatically to any public space, your ESA is not given the same rights in new Jersey. Nevertheless, some places in the state will allow you to bring an ESA with you onto the premises.
Some of the places in New Jersey that welcome ESAs and that are dog-friendly include:
Timber Creek Park in Blackwood
Freedom Dog Park in Medford
Wolf Hill Dog Park in Oceanport
Wonder Bar in Asbury Park
Blue Pig Tavern in Cape May
Brickwall Tavern and Dining Room in Asbury Park
Dogtooth Bar and Grill in Wildwood
Sheraton Atlantic City Convention Center Hotel in Atlantic City
Berkeley Oceanfront Hotel in Asbury Park
Snowboat Hotel in Atlantic City
Dogs Gone Wild Fall Fest
Paws in the Park at Barkwater Beach
Friday Night Bites
What Is a Valid ESA Letter in New Jersey?
If you're living and working in New Jersey and want to obtain an emotional support animal or already have one and want to exercise your rights under the law, you will need to ensure you have a valid ESA letter. This will ensure you can claim your legal rights whenever you travel by air and whenever you rent accommodation in the state.
An ESA letter is only valid if it has been issued by a fully qualified LMHP (licensed mental health professional). It must also be renewed each year if it is to stay valid in the long-term. Remember – you only require an ESA letter if you wish to exercise your legal rights in New Jersey – you don't have to register or certify your animal as an ESA.
How Do I Obtain an ESA Letter in New Jersey?
If you suffer from an emotional disorder or mental health problem in New Jersey, you may benefit from obtaining an ESA as a way of improving your everyday life. Yet, you need to ensure that you've taken all of the appropriate steps to make certain your emotional support animal is legitimized and legally recognized under state law.
To do this, it's important to obtain a valid ESA letter which is supplied by a licensed mental health professional. You can get one by visiting an LMHP in person or by connecting with one over the internet.
A valid ESA letter must meet certain requirements. It must:
Include the license number of the LMHP along with their full name and the state in which their license was issued.
Be on the LMHP's official letterhead.
Contain the date on which the letter was issued.
Be signed by the LMHP themselves.
An ESA letter will only remain valid for a period of 1 year after being issued. Therefore, you need to remember to renew it after that time to keep it valid in the long-term.
We Can Help You Obtain an ESA Letter in New Jersey
If you need to obtain a valid ESA letter in New Jersey, you can get one by contacting us via our website now. We are able to connect you with a licensed mental health professional near you. They will be able to assess you for eligibility for an ESA and then issue you with an ESA letter. This way, you can exercise all of your legal rights in the state whenever you're traveling by air or seeking suitable accommodation with your emotional support animal.