If you think you could benefit from a service dog but can't afford one, then training your own can be a good alternative. Training your own dog is often less expensive, allows you to create a stronger bond with your service dog, and may be faster than getting a dog from an organization with a long waitlist.
If you plan to get a service dog, then you should know about the laws protecting and regulating service animals. The Americans with Disabilities Act (ADA)  is a federal law that governs and protects service animals; this law supersedes all state laws.
The ADA requires that businesses treat those with disabilities equally. Service dogs cannot be turned away even in establishments that do not allow dogs. Establishments are allowed to ask two questions:  "Is the dog required for a disability," and "What work is the dog trained to do?" They cannot ask for a demonstration, they cannot ask about your disability, and they cannot ask for proof.
North Dakota law follows the ADA but does have some provisions for service dogs in training as well as repercussions for anyone who would harm a service dog. Service dogs in training are also allowed public access, but only if they are accompanied by a trainer and are not causing a disturbance.
Now that you understand the laws surrounding service dogs in North Dakota, it's time to check out what training options are available. Let's get started!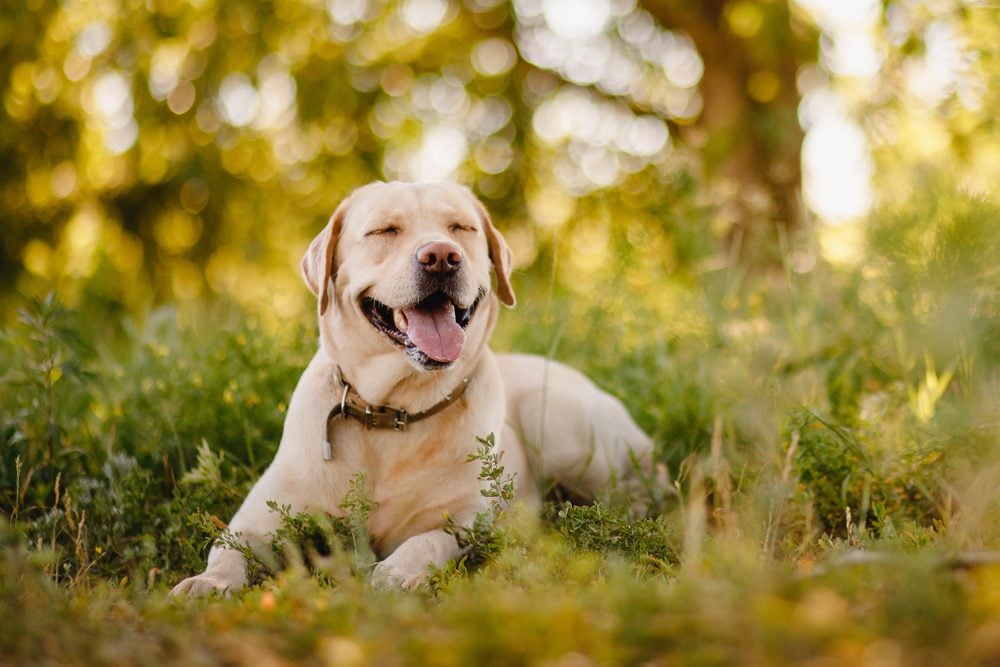 What to Look for When Choosing Service Dog Training
There are always risks involved with training service dogs. Some dogs just don't end up being a good fit for the job. However, you can increase your chances of success by working with an experienced trainer. You'll want to look into how long a trainer has been working with service dogs and see if there are any reviews about their service.
You should also consider what training methods are used and what you are personally comfortable with. Some trainers may use corrections (a fancy word for punishment) or corrective tools such as prong collars or e-collars. At USSA, all of our classes use positive reinforcement methods. We do not use fear, intimidation, or physical force to try to get dogs to cooperate.
Finally, you should consider if you're willing to travel and how far. If there aren't any trainers within a feasible traveling distance (or if you'd prefer to train in your home), then online training is always a great option. Let's learn more about online vs. in-person training.
Online vs In-Person Service Dog Training
As the internet is a relatively recent invention (all things considered), some people still assume that online classes aren't effective. However, that is far from the truth. Most online classes offer some of the same benefits as in-person classes, such as the ability to ask questions to a real professional trainer and get answers!
Many online courses offer one-on-one support. Perhaps the best thing about online courses, though, is that they tend to be the most affordable type of training you can purchase. They also help you save money since you can study from anywhere with an internet connection. Many online courses are designed so that you can work on them whenever you have time rather than forcing you to fit them into your already busy schedule.
In-person classes aren't always quite as flexible or affordable, but you'll still save money training your own service dog instead of buying one. What's nice about in-person courses is that you can rely a bit more on the trainer: this can be good for people with severe disabilities.
It's also helpful whenever you train in a public place as the trainer can see exactly how your dog fares in a new environment. With online training, you may have to ask questions after the training session.
| | |
| --- | --- |
| Pros of Online Service Dog Training | Pros of In-Person Service Dog Training |
| Ask Questions | Ask Questions |
| Most Affordable | Cheaper Than Buying a Fully Trained Dog |
| Learn Anywhere With an Internet Connection | In-home Training Available |
| Work With Experienced Professional Trainers | Work With Experienced Professional Trainers |
| Flexible Schedule | Immediate Guidance During Fieldtrips to Public Places |
| Study at your own pace | More dependence on trainers |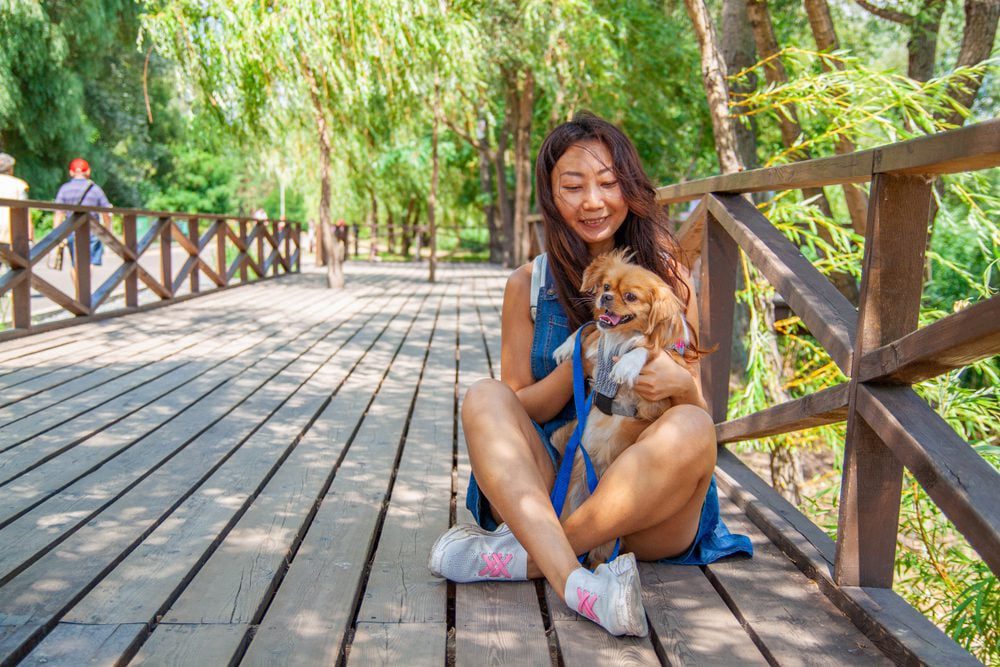 The Best Service Dog Training in North Dakota
Unfortunately, service dog trainers in North Dakota are scarce. Most places that train service dogs in North Dakota do not allow you to bring your own dog for training, nor are they interested in helping you self-train a dog. Rather, they only offer fully-trained service dogs that you have to apply for or purchase.
Luckily, there are a number of fantastic online training options for those who live in North Dakota and don't have access to any service dog trainers nearby.
US Service Animals Online Training
US Service Animals' (USSA) online training focuses on psychiatric service dogs and includes six modules with 12 training videos. You will receive one on one support from a professional trainer, a training clicker, and an optional service vest, collar, collar tag, leash, and more.
You'll also get a trained service dog certificate upon completion of the program. USSA's training courses were created by a team of professional service dog trainers who have more than 20 years of experience. Training can take anywhere between 10 hours and 10 weeks to complete; it all depends on your dog's current level of training.
Cost: $349
Location: Online only (6 video modules)
Certificate: Yes
1:1 Support: Yes
Equipment Provided: Clicker, plus optional service vest, collar, collar tag, and leash
Link: https://usserviceanimals.org/service-dog-training
Service Dogs for America
Service Dogs for America makes it their mission to provide inclusive service dog training for everyone, regardless of race, religion, gender, or sexual orientation. They were founded in 1989, and have helped many people get the support they need – and you can view their success stories on their website.
They can train a wide variety of service dogs, including mobility assistance service dogs, emergency medical response service dogs – which help those with certain types of seizures, and PTSD service dogs.
Cost: Contact for pricing
Location: Jud, NC
Certificate: Unspecified
1:1 Support: Yes
Equipment Provided: Unspecified
Medical Mutts
As their name suggests, Medical Mutts specializes in training medical alert dogs such as seizure alert dogs, diabetic alert dogs, and allergen detection dogs.  If dogs are able to smell it, then Medical Mutts can train them to alert to it. They also help train dogs to provide mobility assistance and support those suffering from psychiatric disabilities.
Before you can begin training with Medical Mutts, your dog will have to undergo an assessment to determine if they have what it takes to become a service dog. Assessments cost $100. Once your dog is accepted into the program, you'll spend about a year on training.
The entire training program is made up of four different modules: foundation, intermediate obedience, public access, and advanced training. All dogs are required to take the foundation course, but some dogs may be able to skip other modules and go into more advanced training techniques depending on their current level of skill.
Cost: $960 – $1,800
Location: Online only
Certificate: Yes, if you pass the Public Access Test at Medical Mutts' Indianapolis location
1:1 Support: Yes
Equipment Provided: None
Link: https://medicalmutts.org/train-your-own-service-dog/online-training-service-dog-training/
Service Dog Training School International
Service Dog Training School International offers a handful of online service dog training courses. These courses include service dog puppy training, seizure alert training, psychiatric service dog training, diabetic alert training, and an intensive service dog training course targeting a broader range of disabilities.
There are also some bundle options available so you can get two courses at a cheaper price. The bundled courses are also the only way to get access to the Air Travel certificate. These bundles provide both training for the service work of your choice as well as training for air travel.
The air travel training will prepare your service dog to be well-behaved in airports and airplane cabins. It'll also teach you about where and how your dog can relieve itself when you are traveling.
Cost: $349 – $599
Location: Online
Certificate: Yes
1:1 Support: Yes
Equipment Provided: None
Link: https://www.servicedogtrainingschool.org/train-your-own-dog
Animal Behavior Institute
The Animal Behavior Institute is an online college offering courses for those who wish to become professional dog trainers. While you may not be looking for a career change, the Animal Behavior Institute does offer courses on how to train service dogs. You can think of this option as going straight to the source; rather than learning from a trainer, you'll be learning what the trainers learn!
The Service and Therapy Dog Training program they offer consists of five courses. The classes themselves are all online, but you will be required to spend at least 40 hours gaining hands-on experience by working for or volunteering at an approved establishment such as an animal shelter.
The program will teach you how to assess dogs to determine suitability for service work, interpret a dog's body language, and train dogs in obedience, public access, tasks, and more. If you pass the program, you will have earned the title of CSTDTP, which stands for "Certified Service and Therapy Dog Training Professional."
Cost: $6,300
Location: Online
Certificate: No
1:1 Support: Yes
Equipment Provided: None
Link: https://www.animaledu.com/Programs/Service-Therapy-Dog-Training?d=1