When it comes to the treatment and use of service dogs, citizens of Idaho must follow the laws laid out by the Americans with Disabilities Act (ADA), which is a federal policy and thus supersedes state laws. However, the state of Idaho follows the ADA's laws to a T rather than having separate laws of its own.
Under these laws, service dogs must be allowed to accompany their users to any public place, including (but not limited to) hotels, restaurants, resorts, and businesses. Personnel at such places can only ask two questions: "Is the dog required for a disability" and "What work is the dog trained to perform?"
Service dogs are required to always be under the control of their handlers; this means being leashed, harnessed, or tethered except for in instances where a leash would inhibit the dog from performing their work. Service dog users cannot be charged extra for their dogs, and service dogs cannot be turned away unless they pose a threat to the general public.
Under the Fair Housing Act, service dogs also have the right to live with their users at no extra charge in any type of housing, even rentals that do not allow dogs. Having a trained service dog means always having support with you, no matter where you go.
Service dogs are life-changing, but they can be difficult to get as organizations often have long waiting lists. Training your own service dog can be a cost-effective and time-efficient solution. Though neither the ADA nor Idaho law requires you to show proof of your service dog's training, getting your service dog registered or certified can sometimes prevent arguments with those who are ignorant of the law.
What to Look for When Choosing Service Dog Training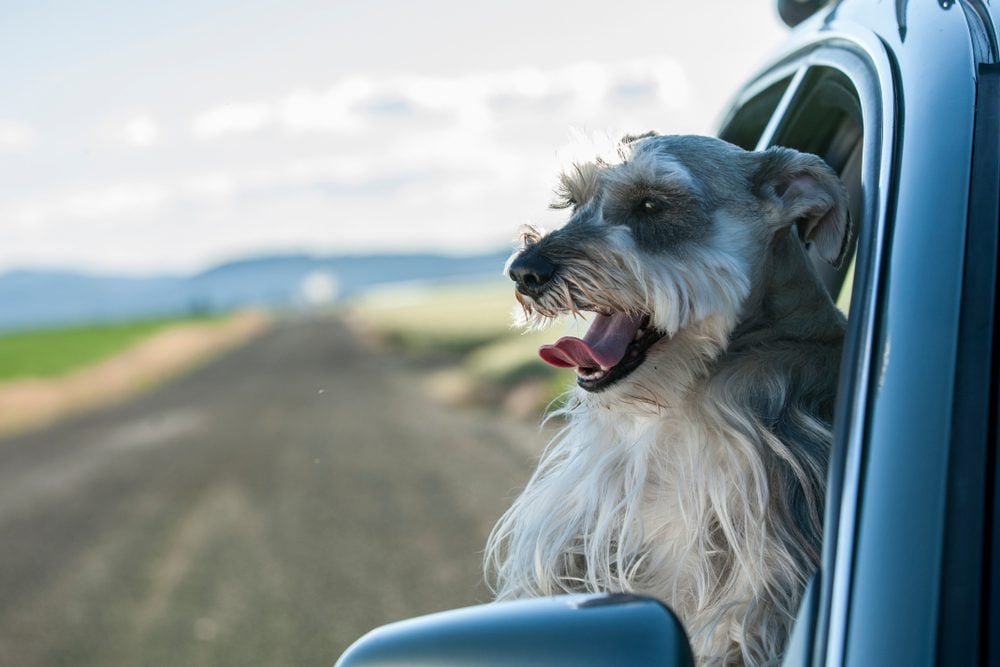 There are always risks when training a dog for service work; some dogs just aren't cut out for it, and this isn't always evident until they've gone through some training. Choosing the right service dog trainer can help increase your chances of success.
Not only will a trainer's expertise in training techniques be invaluable, but some trainers can also help you choose a dog or can assess a dog you already own to determine whether the dog has a promising disposition for service work.
Aside from expertise, you should consider what methods a trainer uses and if you are comfortable with them. Some trainers use tools like e-collars or techniques like balanced training that couples positive reinforcement with punishment. Here at USSA, we believe in force-free methods, so you can be sure our service dog training will not require you to hurt or intimidate your dog.
Finally, when choosing a trainer, you should consider the distance you're willing to travel. If there are no service dog trainers nearby or you just don't want to deal with traffic, then online courses like ours are also a viable option.
Online vs In-Person Service Dog Training
Just about anything can be done online these days, and that includes service dog training! Online dog training is very similar to in-person dog training. You can still get one on one support, live demonstrations, and feedback from professional trainers.
Online dog training tends to be more affordable than in-person training and you get to save on gas since you won't have to travel. It's nice to study in your own home, but you could feasibly train your dog using online courses from anywhere that has an internet connection.
Though online training is pretty similar to in-person training, the latter has its perks as well. The nice thing about in-person training is that if you want to go to a public place to work on public access training, you'll have the trainer there with you to help. With online training you can often still reach out to your trainer even while out in public, but it definitely requires more preparation and the ability to be somewhat independent.
Here's a quick look of the pros of both online and in-person training!
| | |
| --- | --- |
| Pros of Online Service Dog Training | Pros of In-Person Service Dog Training |
| Ask Questions | Ask Questions |
| Affordable | Cheaper Than Buying a Fully-Trained Dog |
| Learn From Anywhere With an Internet Connection |  In-Home Training Available |
| Work With Experienced Professional Trainers |  Work With Experienced Professional Trainers |
| Flexible Schedule | Immediate Guidance During Fieldtrips to Public Places |
| Learn at Your Own Pace |   |
The Best Service Dog Training in Idaho
In comparison to general dog trainers, service dog trainers are a bit more rare and thus may be harder to find. This is especially true if you're looking for someone to help you train your own service dog rather than sell you a fully trained service dog. Therefore, we've done some digging to find the best service dog trainers in Idaho. Here are the five best service dog training options in Idaho.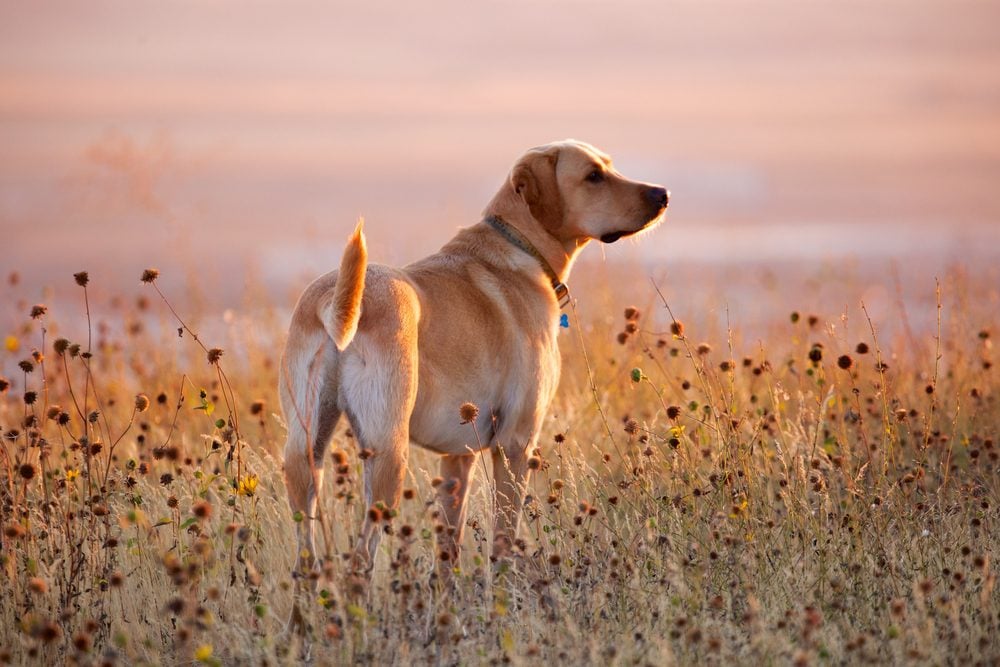 US Service Animals Online Training
US Service Animals' (USSA) online training focuses on psychiatric service dogs and includes six modules with 12 training videos. You will receive one-on-one support from a professional trainer, a training clicker, and an optional service vest, collar, collar tag, leash, and more.
You'll also get a trained service dog certificate upon completion of the program. USSA's training courses were created by a team of professional service dog trainers who have more than 20 years of experience. Training can take anywhere between 10 hours and 10 weeks to complete; it all depends on your dog's current level of training.
Cost: $349
Location: Online only (6 video modules)
Certificate: Yes
1:1 Support: Yes
Equipment Provided: Clicker, plus optional service vest, collar, collar tag, and leash
Link: https://usserviceanimals.org/service-dog-training
Saragold Kennels
Saragold Kennels focuses on helping people train their own service dogs. They offer assistance in helping pick out puppies and have a five-phase training process for service dogs that takes roughly two years to complete and consists of about 120 hours of public access and task training.
Dogs are tested with nationally recognized tests that provide a record of the dog's training, which can be useful in the event of a legal dispute. Service dogs are trained either via a board-and-train program or through private training sessions with the owner.
Cost: $5,000 – $6,000 for service dog board-and-train, $60 – $100 per private session
Location: Twin Falls & Filer, Idaho
Certificate: No
1:1 Support: Yes
Equipment Provided: Leash, long-line, vest,
Link: https://www.saragoldkennels.dog/service-dogs
Valor K9 Academy
Valor K9 Academy can help with training PTSD/TBI dogs, mobility support dogs, and some types of medical alert dogs. If you don't already have a dog, Valor K9 will help you pick a puppy for the job. If you do, the dog will have to undergo an assessment to determine their suitability for service work.
The training program starts as soon as you have your puppy. Puppies are put through a four-week board-and-train program; then, you will be given private lessons.
At six months, there is a three-week board-and-train period. Finally, you will be given private lessons, or a customized board and train program focused on task training. Valor K9's service dog training typically takes about one to two years to complete depending on the age of the dog when training begins.
Cost: $5,000 – $20,000
Location: 226 Winding Ridge Drive, Horseshoe Bend, Idaho 83629
Certificate: Yes
1:1 Support: Yes
Equipment Provided: Not specified
Link: https://valork9academy.com/
Puppy Steps Training
Puppy Steps Training is technically in Utah, but it is so close to the border that it is a viable option for those living in southeastern Idaho. Their service dog training program is mainly for puppies and is called Puppy Steps Service Prep.
By the end of this program, puppies will have received enough training to pass the Assistance Dogs International Public Access Test, the AKC S.T.A.R. Puppy Program, the AKC Canine Good Citizen Certification, and the Intermountain Therapy Animals Training Evaluation. Though the time it takes to complete the course can vary from dog to dog, it typically takes about six to eight weeks.
Cost: $2,000+
Location: Puppy Steps Training, 161 1300 E, Lewiston, UT 84320
Certificate: Yes
1:1 Support: Yes
Equipment Provided: Not specified