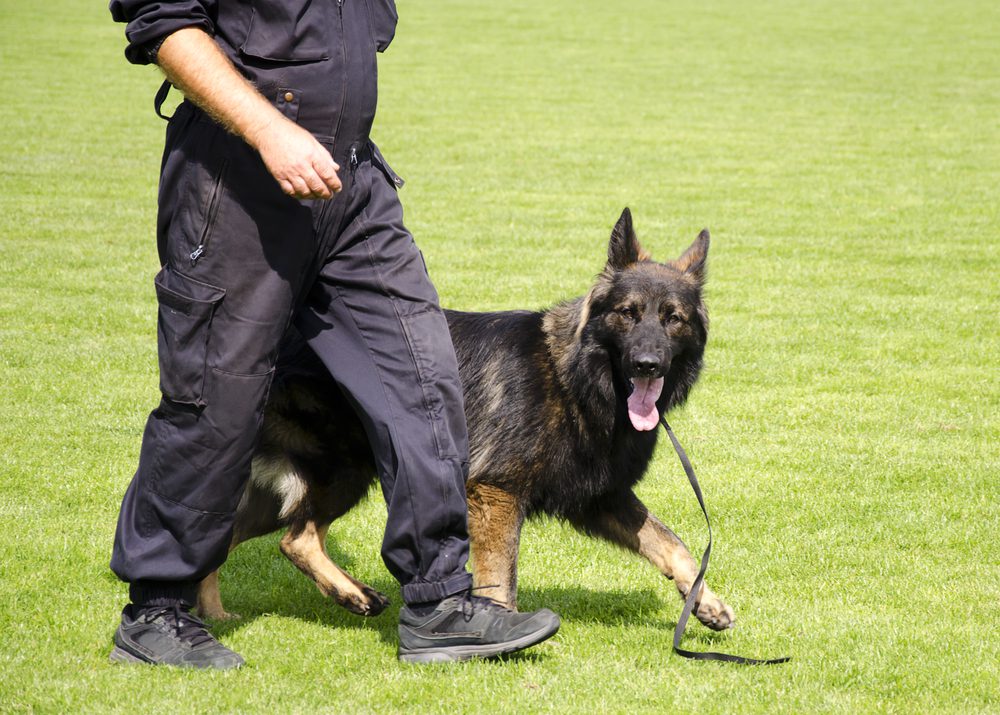 For anyone living with a disability in New Hampshire, it can be incredibly helpful to train your dog into a recognized service animal. Depending on their training, a service dog can help reduce and prevent symptoms of a psychiatric disability, support an individual with mobility issues, act as a medical alert dog, and make maintaining regular daily routines much easier overall.
Additionally, the Americans with Disabilities Act (ADA) provides certain protections for service dogs and can legally permit you to bring your service animal into public or private areas that may not usually allow dogs. These include places such as hotels, stores, educational institutions, apartments, airlines, and businesses; you will also not be required to pay any additional pet rent or pet fees when accessing areas under the ADA's protections.
You should keep in mind that certain religious organizations and private membership-based clubs are legally permitted to refuse a service dog entry, as long as the organization is not open to the general public when the entry is refused.
New Hampshire state law follows federal service animal laws and upholds the permissions given to service dogs and their owners provided by both the ADA and the Fair Housing Act. You can read more about New Hampshire's specific service dog laws here.
It is also important to note that service dogs, as defined under the ADA, are animals that are "individually trained to do work or perform tasks for the benefit of an individual with a disability, including a physical, sensory, psychiatric, intellectual, or other mental disability."
This means that in order for your service dog to be protected under both federal and state law, they need to be fully trained and completely under your command at all times, in addition to performing specific tasks that directly help you with your disability.
That being said, there are no formal certification or registration requirements for service dogs in New Hampshire or on a federal level, though you can choose to display registration cards, training certificates, or use a service dog vest on your animal to make their role as a working animal clear.
What to Look for When Choosing Service Dog Training
Once you start looking into service dog training for your canine companion, there are a few important things that you will want to keep in mind.
One factor to consider is the amount of experience a training organization or individual has. No matter whether your trainer will be online or in-person, a track record of proven results and good public reviews is much more likely to provide you with positive results and effective training services.
Additionally, if you are planning on training in person, you should make sure that any facilities or training area is well maintained. Training areas and kennels should be clean and spacious; you may also want to look at other dogs at the training center and see if they look happy. With in-person classes, you may be able to sit in on a class and see for yourself how the trainer works with dogs before you commit to a program or lessons.
You should also note whether or not there is a waitlist for any training organization you are looking into. Waitlists can happen either online or in-person, and while this may be a sign of a great business, it may also impede your training timeline. If you need your service dog trained as soon as possible, joining a lengthy waitlist may not be the best option for you.
Another significant factor in selecting a training program is the cost. Expenses for service dog training can vary widely between online and in-person options, so you should make sure to select a program that you can financially commit to. In general, online training will be less expensive.
Make sure to note that not every training organization will work with every breed or age of dog. You may find that certain trainers specialize in training specific breeds or in specific service dog tasks. It is important to confirm that your dog will be accepted into a training program before you make any kind of payment or commitment.
Online vs. In-Person Service Dog Training
As you start to look into service dog training, two major options will often stand out – online or in-person training services. There are pros and cons associated with each training type, the most important of which we will be discussing below.
Online service dog training programs have an increased level of flexibility and comfort. You can complete these programs from your own home and work on the lessons whenever you want. This is perfect for someone who wants to train their dog but has a fairly busy schedule.
In-person training requires you to attend and schedule classes, but this type tends to provide more effective results on a faster timeline. This is mostly due to experienced trainers who can tailor their lessons to your dog's exact needs and learning style. You and your dog may also find in-person training more fun because it is much more interactive.
An essential difference to keep in mind between online and in-person training is the cost of each program. Online training is generally less expensive and may even come with lifetime access to course materials so you can work on them as needed. In-person training can add up, especially if you need to repeat lessons or if your dog takes longer to learn certain skills.
| | |
| --- | --- |
| Online Service Dog Training Pros     | In-Person Service Dog Training Pros |
| More cost-effective and budget-friendly | Expert advice can be tailored to your dog's needs |
| Very flexible scheduling, ability to repeat lessons on own time | Experienced trainers often give faster, more effective results |
| Easy training from your own home, no associated travel costs | Can be more fun and interactive for you and your dog |
The Best Service Dog Training in New Hampshire
Below, we've collected a list of the best service dog training options in New Hampshire. There are both online and in-person options available, so you can select the organization that works the best for you and your dog.
Recognized in all 50 states and highly affordable, US Service Animals Online Training is designed by a team of professional service dog trainers. Years of extensive dog training experience have been put into this course, and your dog can learn essential tasks that will help them support psychiatric, mobility, or medical disabilities.
Depending on your dog's current training level, it can take anywhere between 10 hours and 10 weeks to complete this course, but you can easily move at your own pace to ensure you make the most out of each training module.
Cost: $349
Location: Online only (6 video modules)
Certificate: Yes
1:1 Support: Yes
Equipment Provided: Clicker, plus optional service vest, collar, collar tag, and leash
Lead trainer Dee Ganley has over 35 years of dog training experience and is able to transform even unruly, aggressive dogs into well-behaved companions. She offers private consultations and individual lessons in which you and your pup can learn essential service dog and handler skills. All of the lessons given at this organization are based on self-control and allow the dog to understand that obedience and good behavior is the best way for them to earn rewards.
Dee Ganley also provides other service dog training resources and can help refer you to specific organizations if you need a different type of specialized service dog skill taught.
Cost: $45 per half-hour online consultation, $75 to $150 per lesson depending on individual needs
Location: East Andover, New Hampshire, or online
Certificate: No
1:1 Support: Yes
Equipment Provided: Unspecified
College for Pets serves the entirety of the New Hampshire area and offers three different service dog training programs. Each program comes with focused, private training lessons and exposure to real-world training scenarios that help your dog quickly and effectively learn essential service dog tasks. As part of the training program, you will also have access to video lessons that support your dog's learning, personal lifetime support, and an online group support area that can help you answer any questions you need as your dog gets to work on a daily basis.
It is important to note that College for Pets does not train guide dogs for the blind or seizure and allergen alert dogs. However, the organization can train other types of mobility, medical, and psychiatric assistance dogs.
Cost: $4,500 to $8,500 depending on program
Location: New Hampshire
Certificate: Yes
1:1 Support: Yes
Equipment Provided: Registration, vest, harness, badge, learning toys
No Monkey Business Dog Training provides an extensive service dog training program that is sure to get you and your dog ready for a long working relationship together. The program lasts at least a year and features regular training sessions that help your dog to pick up basic service tasks in addition to building on base behaviors and learning more advanced skills.
In order for your dog to be accepted into this program, they must not show any type of reaction aggression, fear, or stress in public situations. Prior dog training experience is not required to be accepted into this program.
Cost: Contact for a quote
Location: Concord, New Hampshire
Certificate: Unspecified
1:1 Support: Yes
Equipment Provided: Unspecified
Offering private tailored lessons, trainers at Wonderpup Dog Training will create customized training plans that help to meet you and your dog's specific needs. Training can be provided for basic service dog skills and obedience commands, and you may also get help preparing your dog for the service dog public access test at this organization.
Virtual private lessons and support services are also offered for any client outside of the direct service area of Wonderpup. All training courses include the basic training tools that you will need to start working with your dog.
Cost: $95 for private lessons
Location: Chester, New Hampshire, or online
Certificate: No
1:1 Support: Yes
Equipment Provided: Starting training tools