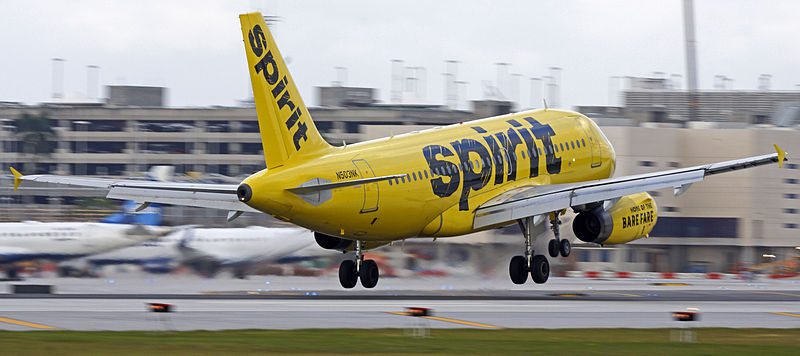 If you and your pet are ready for a real adventure this year, it may seem like a great idea to jump on an airplane and take off for parts unknown. While airlines are becoming more accommodating to pets, understanding the policies for your chosen airline policies can make for smoother travels. Spirit Airlines allows domesticated dogs, cats and small household birds on their domestic flights. However, no animals are allowed on international flights, and the US Virgin Islands are off limits to birds.
In Cabin
Since Spirit is concerned about the safety of animals traveling with them, they only allow animals to fly in the cabin of the plane stowed under the seat in front of you. Spirit charges $110 per carrier and limits the number of carriers to one per passenger. If you have two small animals of the same species that get along well, then you can put them both in one carrier and pay only one price.
Want To Bring Your Pet On The Plane? Register Your ESA Now!
As long as they can stand and move around comfortably, animals can fly in-cabin in a carrier that does not exceed 18" X 14" X 9" in size and 40 pounds in weight. Unless you have a service or support animal, your pet must remain in the carrier throughout the flight.
Service Animals And Emotional Support Animals
Spirit Airlines does welcome service and emotional and psychiatric support animals on their flights with the correct documentation. You will need to have current documentation for your pet from a medical professional as well as an ID tag. It is a great idea to contact US Service Animals before you travel to get help preparing the necessary documentation. After all, you don't want to spend time in the airport trying to meet regulations rather than getting ready for fun and relaxation with your favorite animal friend.