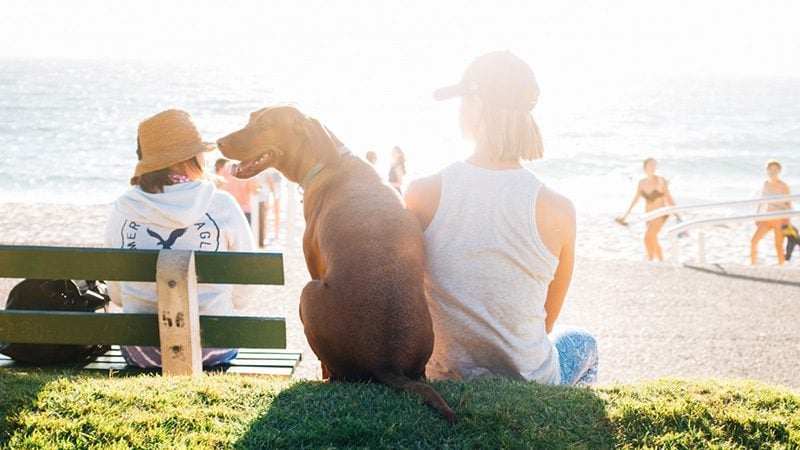 A service dog is an animal that is trained to provide assistance to those suffering from mental, physical or intellectual disabilities. Service animals first receive rigorous training that can take up to two years, and then the animals are matched with a client upon passing the Assistance Dogs International Public Assessment.
For many, a service dog is the solution to many tasks a disabled person may be unable to do on their own, such as walking, being alerted of sounds, retrieving dropped objects or being warned of oncoming seizures or blood sugar attacks. Service animals take their jobs very seriously, and thus require high quality training, which can be very costly. The average investment for a service animal is around $25,000 per year, plus around $2,500- $3,000 to care for them annually. For many, the cost of a service animal is well out of budget, especially as there are more than twice the percentage of unemployed disabled people as those without disabilities, and a high percentage of those living in poverty have a disability or live with a disabled person.
Luckily, there are a number of non-profit organizations, foundations and businesses that provide grants for disabled people eligible for a service dog. There are different types of grants based on disability type. Most of these grants require that you apply and provide documentation of a verifiable disability in order to be eligible.
Get a FREE Service Animal Training Consultation
Service Dog Grants
Assistance Dog United Campaign
This organization raises money in order to provide financial assistance to those in need of service dogs. You can find more information about the Assistance Dog United Campaign here.
PETCO Foundation
Donations and annual fundraisers allow PETCO to donate around $15 million per year for service animals in the United States. Learn more about the PETCO foundation at their website.
The Seeing Eye
One of the oldest service animal grant programs in the United States, the Seeing Eye provides guide dogs for the visually impaired at a low cost, usually covered by donations. You can learn more about The Seeing Eye here.
Planet Dog Foundation
One of the most reputable companies providing funding for service animals, Planet Dog Foundation donates to various companies for the training of service animals to be matched with clients. More information about the Planet Dog Foundation can be found here.
To apply for a service dog grant, simply read the information and fill out an application on the grant's website (see links above) and provide all necessary documentation, such as type of disability, doctor's info and amount needed for the service animal.
The Americans with Disabilities Act
The Americans with Disabilities Act (ADA) protects the rights of disabled people in many ways, including those with service animals. The ADA requires that any governing bodies, businesses and non-profit organizations make appropriate modifications for those with disabilities. The ADA states that any person with a disability can bring a verified service any to any public place, and should not be charged a fee for doing so.
Other Financial Aid Available for Service Dogs
IRS
The IRS now allows those with mental or physical disabilities to file medical expenses regarding service animals including food, training, veterinary care, maintenance, etc.
Veterinarians
Most veterinarians will discount their services up to 30% for service animals. Make sure to ask your veterinarian if they provide a discount.
Airlines
The majority of airlines will waive pet travel fees for passengers traveling with verified service animals. Most waive fees for extra animals and oversized animals as well. Each airline's rules and regulations are different so make sure to check each policy individually.
Landlords
Landlords are required to waive pet policy fees for tenants as long as the tenant meets certain conditions, and must not deny a tenant housing due to their disability or need for a service animal.
While services animals can be costly, they are an invaluable tool for many people suffering from disabilities. Some may say the cost of a service dog is a small price to pay considering they can change the quality of an impaired person's life. However, for people who can't afford service animals but are in need, there are many organizations and grants in place.