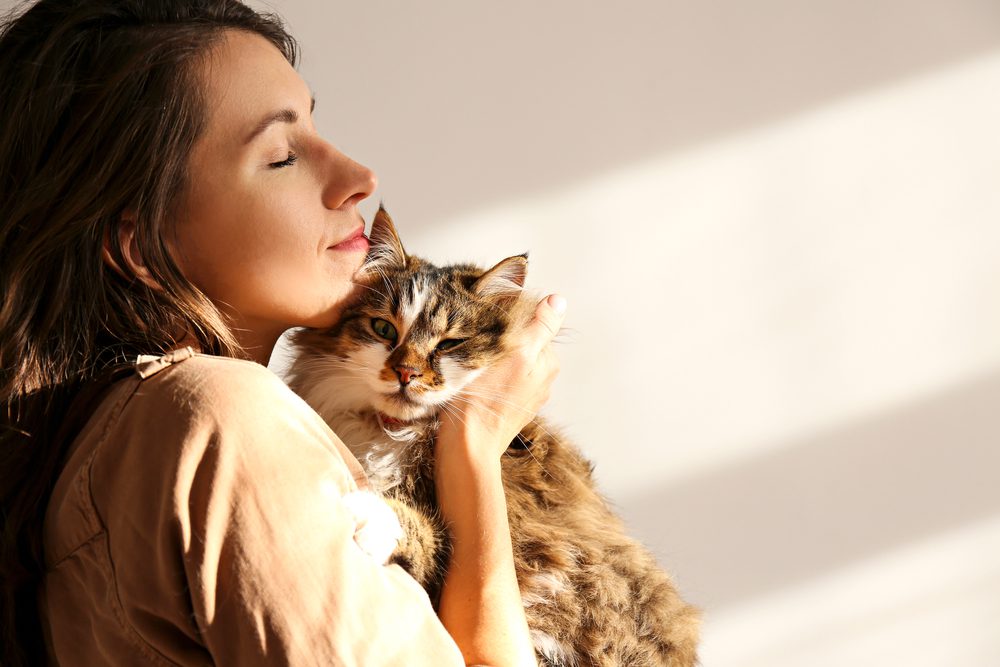 If you have been diagnosed with an emotional disorder or mental health condition such as PTSD, anxiety or depression you may benefit from having an emotional support animal to improve your quality of life. Before you move forward, though, you need to understand your legal rights and responsibilities around owning an ESA under Wyoming state law.
Are Emotional Support Animals Recognized as Service Animals in Wyoming?
For some time now, service animals have enjoyed a number of legal protections in Wyoming. However, emotional support animals are not covered by the same protections under the law. Although there is a growing wealth of evidence to demonstrate that animals are able to help people who suffer from emotional and mental health disorders, they have yet to be recognized under the law as service animals, although they are covered by other laws.
Service animals have a legal definition of animals that have been specially trained so that they perform certain tasks for their disabled owner. ESAs receive no training of this time and, therefore, they cannot be recognized as service animals.
As a result, emotional support animals do not enjoy the same level of access to public spaces as service animals do. While theaters, stores, cinemas and other public areas cannot refuse entry to a service animal, they are allowed to refuse entry to an ESA.
Do Wyoming Emotional Support Animals Have Any Legal Rights?
Although there have been enormous strides forward over the last few years to reduce the stigma surrounding physical disabilities, mental health disabilities have not yet benefited in this way. Therefore, in law, emotional support animals still have less legal protection than service animals. Even though public places are still permitted to deny entry to ESAs though, there are some legal protections in Wyoming that are afforded to emotional support animals and their owners.
Wyoming ESA Flight Laws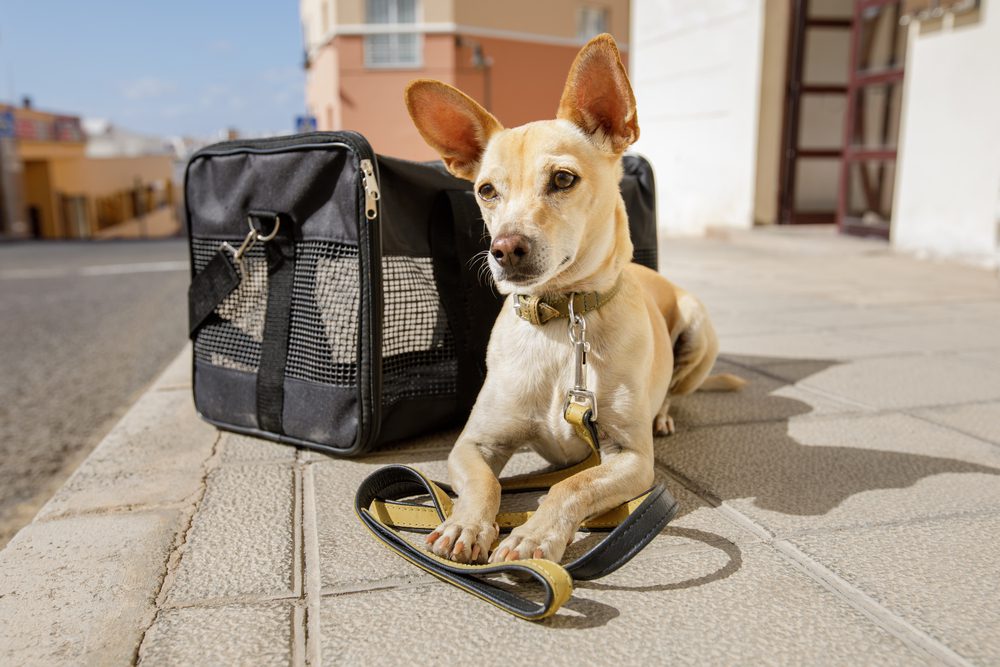 Many airlines refuse to carry pets alongside their owners in the cabin of the aircraft under normal circumstances, but there is a law to protect ESAs and their owners from such refusal.
If your animal has officially been recognized as an ESA you will both be covered by the legal provisions in the Air Carrier Access Act. This law protects the legal rights of those who need an emotional support animal onboard the aircraft with them when they travel by air due to their mental health or emotional disorder. No airline is allowed to refuse an ESA access to the cabin of the aircraft with their owner as long as they are supplied with a valid ESA letter and the owner follows any regulations set out by the airline.
If you wish to bring your ESA on board the airplane with you the next time you travel in Wyoming, you need to be aware of a few things:
You will need to supply the airline with your valid ESA letter
You must tell the airline at least 48 hours before your flight of your intention to bring your ESA with you onboard
If the flight will be longer than eight hours the airline can require you to supply a letter that confirms your animal won't relieve itself
If your animal is excessively aggressive or very noisy, airlines can legally prevent you from bringing your ESA into the cabin with you
So long as the legal requirements are all met, you cannot be prevented by any airline from bringing an ESA along with you onboard when you travel by air.
Is My ESA Allowed to Accompany Me to Work In Wyoming?
The law in Wyoming states that no employer can refuse to allow a service animal to accompany their owner into their workplace. However, ESAs aren't recognized as service animals under the ADA (Americans with Disabilities Act). This means that your employer may choose to prevent you from bringing your ESA to work with you.
Nevertheless, there are many employers who will be sympathetic towards workers who have a mental or emotional health problem and who need an ESA. If you have a valid ESA letter, this may help to persuade your employer to allow you to bring your emotional support animal into your workplace.
Wyoming ESA Housing Laws
A lot of landlords will not rent properties to prospective tenants who have pets. But, if you have a mental or emotional health disability and need an emotional support animal, landlords in Wyoming are not permitted to refuse to rent you a property solely on the grounds of having an animal.
ESAs are covered by the Fair Housing Act, so if you have a valid ESA letter that states you need an emotional support animal your landlord cannot deny you your legal right to have your animal living with you in your accommodation, even when pets are not normally allowed. Wyoming students living on campus also have protection under this law so long as they have a valid ESA letter.
It's important to be aware, though, that while ESAs and their owners have legal protection in Wyoming under the FHA, some circumstances exist where those rights can be waived. For example, if you have an aggressive, loud or disruptive animal, your landlord will be legally entitled to the option to refuse to accommodate your ESA.
Can My ESA Come With Me to Public Places in Wyoming?
Currently, although the law permits automatic access to service animals to all public spaces in Wyoming, emotional support animals don't yet enjoy equal rights in the state. Despite this, though, there are a number of places where your ESA will be welcomed with open arms on the premises.
Some destinations in Wyoming that welcome animals include:
O-SO Fun Dog Park – Gillette
Bitter Creek Bark Park – Rock Springs
Café Genevieve – Jackson
Accomplice Beer Company – Cheyenne
Pat O'Hara Brewing Company – Cody
Snow King Resort Hotel – Jackson Hole
The Cody – Cody
Elk Country Inn – Jackson
What Is A Valid ESA Letter in Wyoming?
If you have been diagnosed with a mental health disorder or emotional health condition in Wyoming and could benefit from having an emotional support animal to help improve your quality of life you need to know how you can exercise your rights under the law when you travel by air or when you want to rent a property.
There is only one requirement that you must fulfill to ensure you and your animal are afforded full legal protection, and that is to have a valid ESA letter in your possession ready to show an airline or a landlord when requested.
Although some people believe that you need to certify or register an animal as an emotional support animal to benefit from the protection of the law this isn't the case. In fact, there is no such thing as certification or registration for an ESA.
Instead, only a valid ESA letter is necessary. An ESA letter is considered to be valid only if it has been issued by a qualified LMHP or licensed mental health professional. It must also be in date, since they need to be renewed each year to stay valid.
How Do I Obtain A Valid ESA Letter in Wyoming?
If you have an ESA in Wyoming or if you are considering getting one to help you manage an emotional or mental health disorder, you need to know how you can obtain a valid ESA letter that will ensure you can assert your legal rights when obtaining housing or when traveling with an airline.
In order to legitimize an ESA and to ensure that they are recognized under the law, you need to ensure your ESA letter is issued by an LMHP. Although you can visit a licensed mental health professional in person to obtain one, it is often easier to obtain one online—but be careful to choose a reputable provider, as some websites will provide ESA letters that won't hold up to the law.
A valid ESA letter will meet all of the following criteria:
It will contain the full name, license number and the state which issued the license of the LMHP
It will be on the LMHP's own letterhead
It will show the date on which the letter was issued
It will have been signed by the LMHP
You must also be aware that an ESA letter will only be valid for 12 months. After that time, it must be renewed. If you fail to renew it, you won't be able to exercise your legal rights to have your ESA with you when you travel or rent a property.
Should you require a valid ESA letter in Wyoming, we're here to help. We are able to help you connect with a local LMHP who can assess your eligibility and then supply you with a valid ESA letter. This allows you to fully exercise all of your rights under the law whenever you are traveling by air or renting a property and need your ESA to be with you.