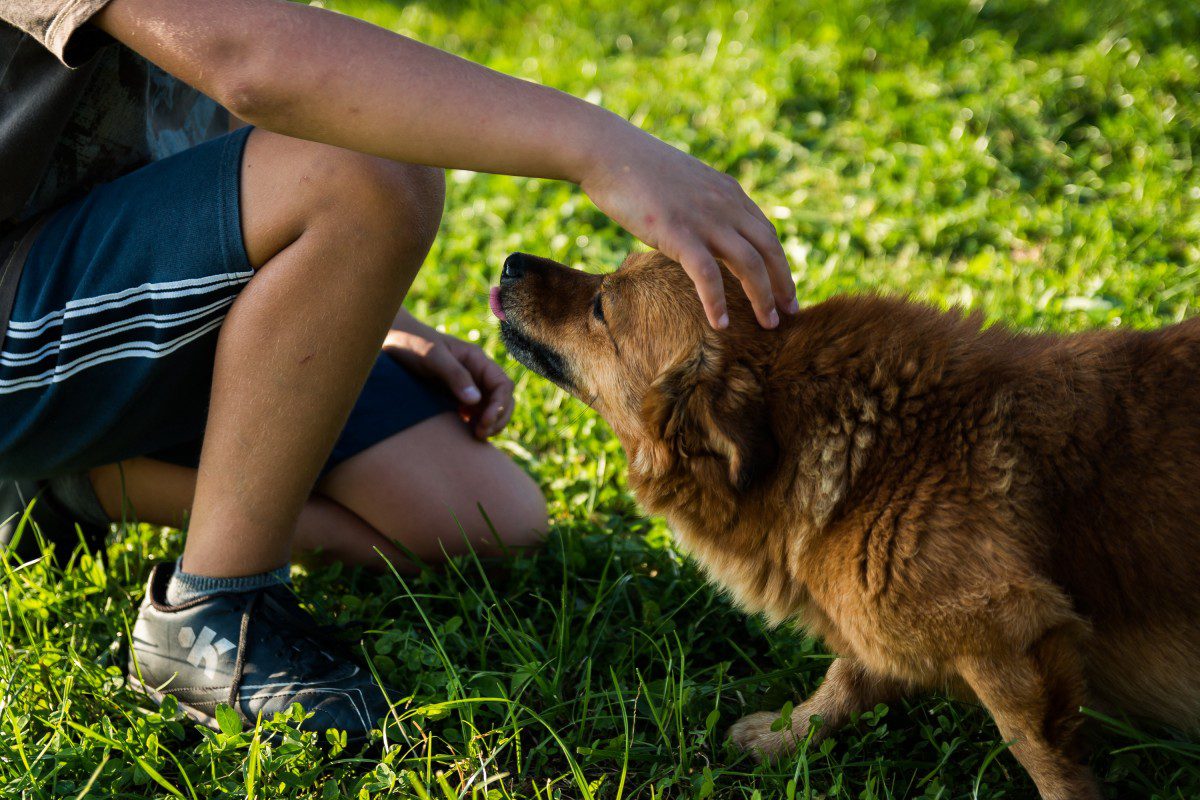 Service dogs are becoming more and more common as a treatment for those who suffer from a range of disabilities. A service dog can drastically change the quality of a person's life, and can allow a person with an impairment do things they would never have been able to achieve on their own. It's important for service dogs to have the proper training to make sure they can be adequately depended on by an owner with a disability.
Service dogs are trained to complete tasks according to their owners' needs, such as guiding the blind, assisting the mobility impaired, alerting the deaf or hearing impaired of sounds such as alarms or a phone ringing, or providing emotional support to people with mental disabilities. Training is very rigorous for service dogs, can take up to two years and can be quite costly. Service dogs are held to a high standard of training, as for some owners their animal could be life saving, such as an animal alerting the owner of an oncoming seizure. It's important that these animals do not falter when doing their jobs and completing their tasks. For this reason it is crucial that the animals are trained by an accredited, highly reputable service dog trainer, to ensure the dog has been taught to complete its tasks properly. In order to become a certified service dog, all service animals are required to pass the Assistance Dogs International Public Assessment.
Service dog trainers are responsible for teaching service animals to complete the tasks required of them to assist their disabled owner. As the trainer plays one of the most important roles in your animal's life, choosing the wrong service dog trainer could be a nightmare for your service animal. If your animal is improperly trained, it could be very difficult or even impossible to backtrack and correct your animal's bad habits. Poor training practices could cause your dog to be uncomfortable or feel threatened, which could result in your dog exhibiting the opposite behaviors of a service dog, such as biting or uncontrollable barking. These factors could cause your animal fail the final assessment.
Check out these tips to help you pick the right service dog trainer and make sure your animal passes with flying colors and becomes the best service dog possible.
Verify accreditation
Whether you are going through a service training company or a private trainer, you will want to check and make sure the service provider has the proper credentials. A service company should be certified and reputable, and a private trainer should have the appropriate qualifications from an accredited certifying body. A private trainer should have studied science-based theory for service animal training, and should be experienced and professional.
Qualifications to look for in a private trainer:
Certified Professional Dog Trainer or Certified Behavior Consultant Canine (CPDT-KA, CPDT-KSA or CBCC-KA)

Certified Dog Behavior Consultant or Certified Animal Behavior Consultant (CDBC or CABC)

Certified Applied Animal Behaviorist or Associate (CAAB or ACAAB)

Karen Pryor Academy Certified Training Partner (KPA-CTP)

Certificate in Training and Counseling (CTC).
Tips for choosing a trainer
Make sure the trainer is open about their credentials and willing to show their resume and official certifications.

Ask the trainer about their past experiences with clients, types of disabilities they've trained service animals for, and how long he or she has been training service animals.

Make sure your trainer is an accredited member of Assistance Dogs International.

Watch out for "guarantees" for service dog success, as this is not an ethical act according to certifying bodies, due to the many service dogs that will be unsuccessful.

Avoid hiring trainers who focus on controlling or using dominance with the animals, as this is not a good practice.

Trainers who use choke chains or prong collars should not be hired to train your service dog.
Nobody wants to invest their time and money into a service dog trainer that isn't certified or able to give your dog the proper training it needs to be successful. It may require a little extra research, but it is definitely worth investing a little more time and money to ensure you are choosing a quality training program to allow your dog to be the best service dog it can be.