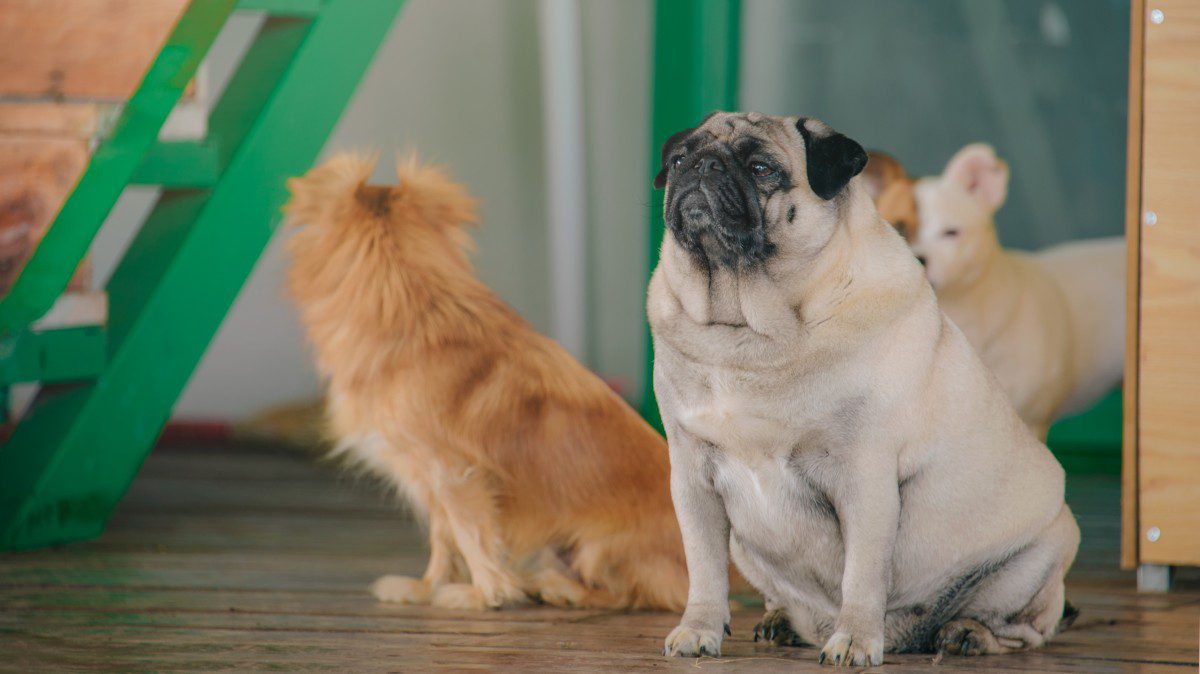 Choosing a dog name is a difficult task for anyone. Just like baby names, the name of a dog needs to suit their personality, looks, and traits. Whether you prefer classics like Bear, Ace, and Marley, human names like Henry, Chester, and Riley or completely random names like Mako, Buttons, and Aquarius, there is so much choice.
If you're planning on getting a dog anytime soon which needs a name, you are bound to be thinking a lot about it. It is important that you choose a good, sensible name as it will help the dog respond better. One or two syllable names are advised as this will help the animal recognize easier and respond quicker. It is also for your own benefit to choose a sensible name as you will be the one shouting it in the local park. You may get some funny looks if you're shouting 'Zelda', 'Gandalf' or 'Chew Barka'.
When choosing a name for your boy dog, you could look into the pet's heritage or history for some inspiration. Many people also wait a few days after getting their dog before deciding on a name as this gives them a chance to be with their new dog and see their behaviors, personality, and appliance properly. There are plenty of owners who have thought of a name for their dog because of its first initial behaviors, reactions or appearance. For example, a dog with a big spot in its face could be called 'spot', 'patch' or 'speckle'. Or 'coco', 'Hershey' or 'peanut' because of the color of its fur. If the dog has a particular behavior or personality trait, you may decide on a name that suits their personality. For example, Orville, Norman, and Ace would suit wise and intelligent dogs whereas Champ, Maverick and Buddy would suit dogs full of character and energy.
Another way to help decide on a dogs name is to look for inspiration in some of your favorite musicians, films, tv programmes, and other pop culture references. There are thousands of boy dog names that have been inspired by some of the top celebrities, actors, and musicians. This includes Elvis, Jackson, Oscar, Yoda, Ziggy, Romeo, Alfred, Gandalf, Leonardo, Zelda and many more.
If you are still looking for some inspiration, take a look at this list of the top boy dog names in 2019.
Max

As one of the top names for boy dogs, Max is a popular name, used for all breeds of dogs. The name recently featured in the movie Max which stars a Malinois dog who is a service dog in Afghanistan.

Buddy

Buddy is a feel-good name and perfect for an energetic dog like a Labrador. This name is also popular amongst Buddy Holly fans.

Charlie

Charlie is a very popular name which is also a human name. The name means strong and manly and is a commonly used name in film and TV, e.g. Charlie Brown from Peanuts, Charlie Sheen from Two and a Half Men and the famous Charlie Chaplin.

Duke

Duke is a perfect name for a hound dog as made famous in The Beverley Hillbillies.

Jack

Another human name, Jack is particularly common for the Jack Russel Breed.

Bailey

Bailey is another classic dog name for a boy and is still popular in 2019. It is a strong name which would suit a golden retriever perfectly.

Shadow

Shadow is a common name for black dogs and would suit a range of breeds including Chihuahuas, dachshunds, and Labradors.

Sandy

Although often used for girls, Sandy is still a popular boy name for not dogs who have sandy colored fur.
Hopefully, this will list give you an idea of some of the best and top dog names for boys, this year. If you still need some inspiration or want to name your dog something a little more unique or crazy, why not look at these lists below.
Unusual Boy Dog Names
Pinky
Chi
Phoenix
Napoleon
Wander
Funny Boy Dog Names
Bones
Luigi
Sushi
Thor
Nemo
If these lists haven't given you an exact idea for a boy dogs name, hopefully, it has given you some inspiration and ideas on how to search for a dog name in your everyday life. Take inspiration from your favorite things, the dogs appearance, and appearance or simply choose a name that you like and wouldn't find embarrassing shouting at the park or on the beach. Choose a popular top boy dog name in 2019 or think of something more unique and out of the box.