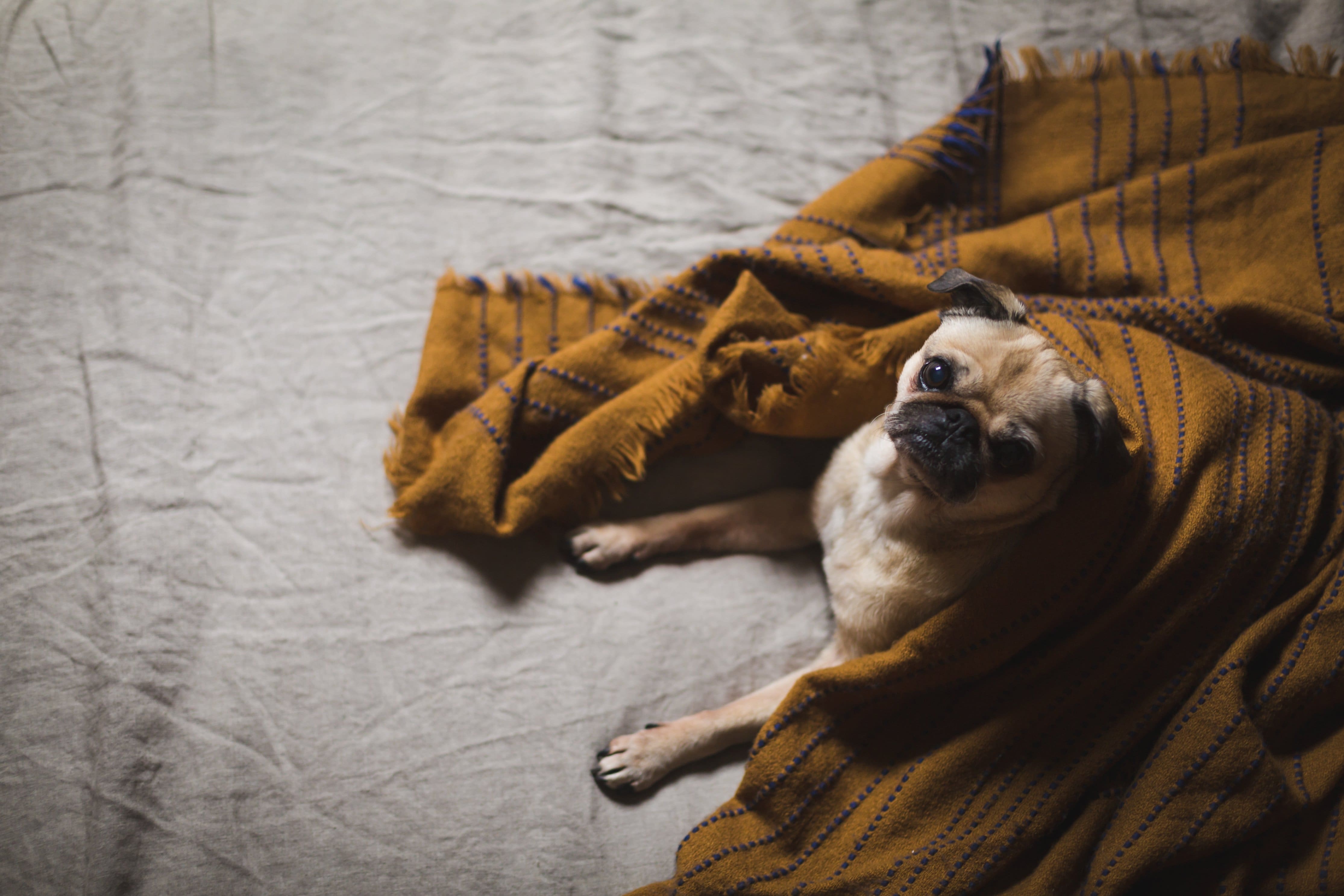 So you want to bring Fido with when you explore the United States' Music City. We've got some tips for pet-friendly hotels where you and your pooch will be pampered. If you're looking to travel on a budget, we'll also give you the low-down on where to stay without breaking the bank.
Thompson Nashville
Thompson Nashville is a top-notch luxury boutique hotel right in the heart of Nashville. Its rooms offer excellent views of the city with floor-to-ceiling glass. Each room and suite offer a simple but classy design, marble countertops, upscale bath accessories, and a Custom Honor bar.
The Thompson's elegant dining options include the Marsh House, offering Southern delicacies made from fresh, local ingredients, as well as special seafood dishes. One of Thompson's gems is its L.A. Jackson rooftop bar, where you can enjoy a cocktail or craft brew with a breathtaking view of the city. Killebrew in the lobby offers coffee, tea, and lighter options for breakfast, lunch, or snacks on the go.
L.A. Jackson hosts a DJ every Friday and Saturday night. If you purchase tickets to L.A. Jackson's Midnight Hour, you will have unlimited drinks, a champagne toast, and late-night brunch (dress code applies). Outside the Thompson's doors, you can explore The Gulch's vibrant, pet-friendly Night Market.
Dogs and cats are welcome at the Thompson. When you register for your stay, you will need to sign a pet agreement. Dogs can be left unattended in the room; however, they must be crated for housekeeping to enter the room. A pet bowl and basket will be provided to your furry guest during check-in. There are grassy spaces around the hotel if you need to take your dog outside for relief.
21c Museum Nashville
21c Museum Nashville provides a serene escape from Nashville's colorful Music Row. They believe that wood floors and high ceilings in every room will give guests a lighter, calmer atmosphere after the noise and neon lights of Music Row. This boutique hotel will house your dog, too, though you will have to pay an extra $75 fee for a pet-friendly room. They do have a 50lb size restriction.
Included in your room at 21c Museum are a personal Nespresso machine and luxury bath amenities from Malin + Goetz. Each room has original artwork for you to enjoy.
When venturing downstairs, you can enjoy a spa treatment, or make use of their 24-hour fitness room. Their top-tier Gray & Dudley restaurant offers a classy take on Southern comfort food. This hotel is called 21c Museum for a reason- they have 10,500 square feet of event space full of contemporary artwork, catered by Gray & Dudley.
Hotel Preston
Hotel Preston is a quirky boutique hotel located close to the Nashville airport. They make the list for one of the friendliest dog policies. Why? Well, for one, they have their own dog park in front of the hotel. Doggie guests will be loaned food and water bowls and a pet bed. The room service menu will not spare on options for your pup.
If you take an interest in spirituality, Hotel Preston loans reading materials from various belief systems. But if you're lacking curiosity about the afterlife, you can just take a care-free dip in their outdoor pool, complete with pop-up bar.
Hotel Preston boasts cheerful, funky décor and curious amenities, such as a complimentary yoga class. Check out their specials, which include vouchers for the in-house Blackwood restaurant. Blackwood offers everything from premium local coffee and pastries in the morning to gourmet burgers, cocktails, and craft brews throughout the day and night.
If you're traveling by car, Hotel Preston will give you easy access to Nashville's highlighted areas, being only 15 minutes from downtown's Broadway strip. Otherwise, you can look into local ride shares, and make the most of their free airport shuttle service at the end of your trip.
Sleep Inn Brentwood
If you're looking for a more affordable stay, think of booking at Sleep Inn Brentwood, located in the grassy suburbs of Nashville. Sleep Inn has a lot to offer for people and canines alike. Take your dog to play at the nearby Barkwood Dog Park or walk the surrounding trails. Sleep Inn's concierge is happy to provide more information about nearby places where you can take your dog.
There is a 40lb weight limit for dogs at Sleep Inn, and no more than two pooches are allowed. If you're booking a stay with your dog, you'll have to pay a pet fee of $25.
While Sleep Inn is a little farther from Music Row and the Gulch (about 15 miles), you will find great places to shop at the nearby CoolSprings Galleria. You can also visit the Deerwood Arboretum and Nature Center for a refreshing outdoor experience.
Sleep Inn's rooms offer simple but stylish décor, which is great if you need to get a bit of work done. Each room has a worktable with a comfortable ergonomic chair. If you're looking for a leisurely escape on-site, you can take a swim in the pool, or do a workout in their fitness room.
La Quinta Inn & Suites Nashville Airport
Another affordable choice, La Quinta Inn & Suites makes the list for their friendly pet policy. Two pets up to 75lbs are allowed for no extra fee. * Pets cannot stay in suites or accessible rooms. However, they will be accommodated in standard rooms and may be left unattended. La Quinta Inn provides relief areas and waste stations for dogs in front of the building.
La Quinta Inn & Suites has convenient access to the Nashville airport, which is just one mile away, and they offer a free shuttle service during select hours. The hotel is a little farther from the city, about seven miles, and a 15-minute drive to Tennessee State and Vanderbilt University. While it may not be a winner for location, it is one of the best options for the price. La Quinta Inn is one of the most affordable mid-range hotels in Nashville at under $100 per night.
La Quinta Inn's amenities include a complimentary breakfast, an indoor pool, and a fitness center. They also have a private laundry facility and business amenities if you need to get some work done.
*May be subject to change with new hotel policy
Hutton Hotel
The Hutton Hotel offers boutique rooms, suites, and penthouses in Nashville's West End. Guests at the Hutton will have easy access to clubs and shows in Music Row. The Hutton aims to make your stay comfortable for your pet as well. Dogs will receive a welcome package during check-in, including treats, a Hutton lease, and bandana.
The Hutton has been rated by Dog Products Picker as a great choice for pet owners. You should let staff know if you are bringing your dog at the time of reservation, so they can make sure to book you a room on their pet-friendly floor. There is an additional $75 cleaning fee for bringing your pooch. Food and water bowls will be provided.
The Hutton Hotel has many unique features for humans, including the Fender Play In-Room Experience. You can try out select Fender equipment using the Fender Play learning app, which will be pre-downloaded for you onto an iPad. Other special amenities include the musician's Writer Studios, a whiskey tasting at Nelsons Distillery, and the chance to witness a live recording session. Guests can also have a vinyl record player in their room upon request.
Dining options at the Hutton Hotel include the Mane & Rye restaurant, to-go 'Coffee Shop,' and the Analog cocktail bar. If you're not up for leaving your room, you can also make use of the Hutton Hotel's 24-hour in-room dining service.
Home2 Suites by Hilton Nashville Vanderbilt
Home2 Suites by Hilton is a 3-star pet-friendly hotel close to Music Row, only a ten-minute walk from Vanderbilt University. Their clean, colorful interiors offer the perfect place to relax and unwind after a full day of sight-seeing. Home2 Suites markets themselves as a home away from home, each room either a studio or one-bedroom style suite.
Home2 Suite's modern, colorful rooms are equipped with a separate sitting area, worktable, ergonomic chair, 42-inch LCD television, stovetop, and full-sized fridge/freezer. You can venture outside your room to the 24-hour fitness center or indoor pool. While you must pay a fee for parking, WiFi, newspapers, and hot breakfast are included in your stay. Home2 Suites is proud to offer over 400 tasty breakfast combinations.
Home2 Suites has many mobility access features and they welcome service dogs. The average house pet is also gladly accommodated, provided they do not exceed 70lbs. There is a $75 cleaning fee for pet accommodations.
Register your pet as an Emotional Support Animal with USSA
When working with hotel staff to accommodate your dog, the process is always simpler if you have the proper identification. Register your Emotional Support Animal with US Service Animals to skip complicated and stressful conversations about local policies. Registered members will be able to contact USSA for legal support if their rights have been questioned.
By registering with USSA, you will receive a certification of registration, ESA vest, leash, collar tag, and photo identification card for your Emotional Support Animal. Registration is simple and only $79.98. After entering you and your Emotional Support Animal's personal information, you will be required to submit a prescription letter from a licensed medical health professional to ensure the validity of USSA services.