When it comes to emotional support animals or ESAs, the process and the laws that come with it can be difficult to navigate if you don't know where to start.
The first step of the ESA process is to talk to a medical or mental healthcare worker licensed in your state of residence (in Denver's case, Colorado). If you have a relevant diagnosis, the medical or mental health worker will write you an ESA letter, which acts as a prescription for your companion.
So if city life in Denver heightens your anxiety, an emotional support animal might be the answer to managing your condition while still being able to see all that the city has to offer!
What Is an Emotional Support Animal?
An emotional support animal is an animal that is prescribed by a mental healthcare worker to aid with a mental or emotional disability. ESAs can be any animal and don't need to be certified, registered,  or trained to perform any specific tasks—their aid just comes from companionship.
For your ESA to be legitimate, the mental healthcare worker providing the prescription letter must be licensed in your state of residence, and you must have a relevant diagnosis.
Who Can Qualify for an ESA in Denver?
In order to qualify for an emotional support animal, you must be diagnosed with a relevant condition by a mental health professional licensed in your state of residence. Relevant conditions include mental and emotional disorders or disabilities, such as PTSD, depression, bipolar, and anxiety. Physical disabilities don't qualify, as a service dog will typically be better suited when it comes to assistance.
If you aren't connected with a licensed mental healthcare professional in your state, US Service Animals can help. We work with mental health professionals licensed in every US state, so you can rest assured that your letter will still be relevant even if you move states.
What Are the Benefits of Having an ESA Letter in Denver?
Having an ESA can help you build confidence and boost your emotional and mental well-being. Even though ESAs don't have public access rights, coming home and getting the emotional support that ESAs provide can make unwinding and then gearing up for the next day easier.
A bonus benefit of making sure your ESA is legitimate is that breed restrictions, pet fees, and no-pet policies don't apply to emotional support or other assistance animals. For example, the city of Denver has a pit bull restriction in place, and many apartment buildings have additional breed restrictions (if they allow pets at all). However, if your dog is a legitimate ESA, they legally must be allowed to live with you.
How to Get an Emotional Support (ESA) Letter in Denver
In order to get an ESA letter, you need to talk to a medical or mental healthcare worker licensed in your state of residence. Sometimes it can be hard to find a medical or mental health professional to work with, especially if you've just moved to a new city or you're busy and don't have time to read through reviews for someone tailored to your needs. US Service Animals can help with this, as we can connect you with a Doctor of Medicine (who are the only type of medical professional allowed to prescribe an ESA after a teleheath visit) licensed in the state of Colorado instantly.
If you already have a diagnosis from a past professional, you should bring that information along and let the healthcare professional you're working with know. If you don't, just be prepared to discuss your symptoms and why an ESA would be a good fit for your treatment plan.
Some medical or mental healthcare professionals prefer that you do several sessions with them before providing an ESA letter. Then, once you have the letter in hand, you can submit it to your landlord or anyone else you wish to inform of your ESA needs.
How to Get an Emotional Support Letter (ESA) in Denver With U.S. Service Animals
The first step to getting an ESA letter from US Service Animals is to reach out to us via phone. During this consultation, we'll put you in touch with a Doctor of Medicine (M.D.) licensed in Colorado, and they will talk to you about why you think an ESA would improve your life.
This consultation is risk-free—if you aren't approved for an ESA letter, there is no fee. However, if you are approved, the M.D. you spoke with will write and sign an ESA letter stating that your ESA is part of your treatment.
Once you receive a copy of the letter, you can print it out and submit it to anyone that you need to. It's a legally valid document without a waiting period, so you can use it as soon as it's in your hands!
If you run into any sticky situations later on, working with US Service Animals also means having access to our legal team, which can help guide you!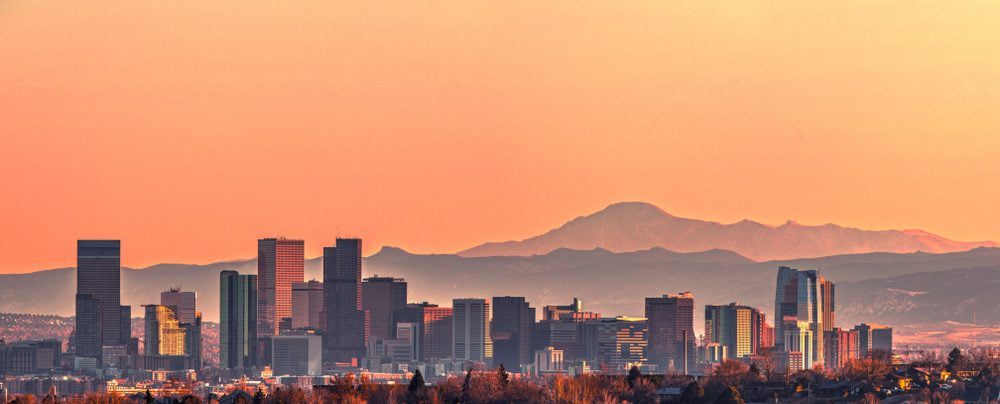 What Are the Laws About ESAs in Denver?
ESAs have some federal protections, but neither Denver doesn't offer additional legal protections regarding public access and transportation, aside from the regulations Colorado already has in place. For more information, read on as we break down what rights ESAs have federally.
Can I Fly With an ESA in Denver?
Under the updated Air Carrier Access Act (ACAA), ESAs are classified in the same category as pets. This means that ESAs are subject to pet fees, and they may have to ride in the cargo hold of the airplane as opposed to inside the cabin.
If you find that air travel exacerbates symptoms of your mental or emotional disability, a psychiatric service dog may be a better fit for you than an ESA. Unlike ESAs, service dogs always have public access rights and will be able to ride with you in the airplane cabin. For more information on service dogs, check out our guide.
Can I Live With an ESA in Denver?
The Fair Housing Act, or FHA, is a federal law that protects your right to live with your ESA for free, no matter your landlord's policies. Under the FHA, emotional support animals are exempt from no-pet policies, pet fees/rent, and size, weight, and breed restrictions (whether they're building—or city-wide).
It's important to note that the FHA does not cover temporary lodging, like hotels. ESAs are not guaranteed the right to stay with you in a hotel room or other temporary lodging venues, so you'll want to make sure any hotel you consider has pet-friendly accommodations before arriving with your ESA. If you're looking for pet-friendly hotels in Denver, check out our list here.
Can I Bring My ESA to Work With Me in Denver?
Since ESAs aren't entitled to public access rights, your employer can refuse if you ask to bring your ESA with you to work. However, since there aren't any hard laws on the books about disallowing ESAs, you can still ask your employer, and you may be able to get special accommodations.
Your employer should have an accommodation form to be submitted, and with this, you should attach a copy of your ESA letter as well as a brief description of how the presence of your ESA will be beneficial in the workplace. Depending on the industry you work in, some employers may find that this information is sufficient to allow your ESA on-site, even though legally, they don't have to.
What Exceptions Are There to ESA Laws in Denver?
There are only a couple of exceptions to the ESA laws in Denver, but they both have to do with your ESA's behavior. If your ESA is destructive of property, your landlord can deny your ESA housing rights, even if you've been living there with your ESA.
Similarly, if your ESA is shown to be aggressive to people or to other pets on the premises, your emotional support animal can also be denied housing rights. However, aggressive and destructive tendencies can both be handled with proper obedience training, which ESAs and their handlers are encouraged to complete before asking for an ESA letter.
Colorado does have a pit bull ban in place, but it's important to note that if a dog is an ESA, they are automatically exempt from any breed restrictions in the state, city, or residence. This means that the pit bull ban would not apply.

Where Can You Take Your ESA in Denver?
ESAs are only legally guaranteed housing rights (under the Fair Housing Act), which unfortunately means that they're not covered when it comes to public access. However, Denver has plenty of places that are welcoming to dogs regardless of their ESA status, so you'll be able to take your emotional support dog along with you!
If you're looking for a place to stay in the city, The Crawford Hotel offers a fairly central location in Union Station. Dogs are welcome for an extra $50 a night, and there's no weight restriction. The Westin Denver National Airport is right by the airport, which is ideal for those who are traveling by plane. Again, dogs are welcome so long as they don't weigh more than 40 pounds (or 40 pounds combined for more than one dog).
Denver is known for its amazing hiking trails—all of which are great for dogs so long as they're on a leash. If you're looking for a leash-free dog park for extra exercise, though, Lowry Dog Park is a great choice. The park has separate areas for large and small dogs and a mini agility course to test your pup!
There are lots of choices in Denver when it comes to dog-friendly restaurants. For starters, The Watering Bowl is a bar and grill with a spacious dog-friendly patio and a private dog park. Down the street, the artisanal pizza restaurant Homegrown Tap & Dough also offers a dog-friendly patio.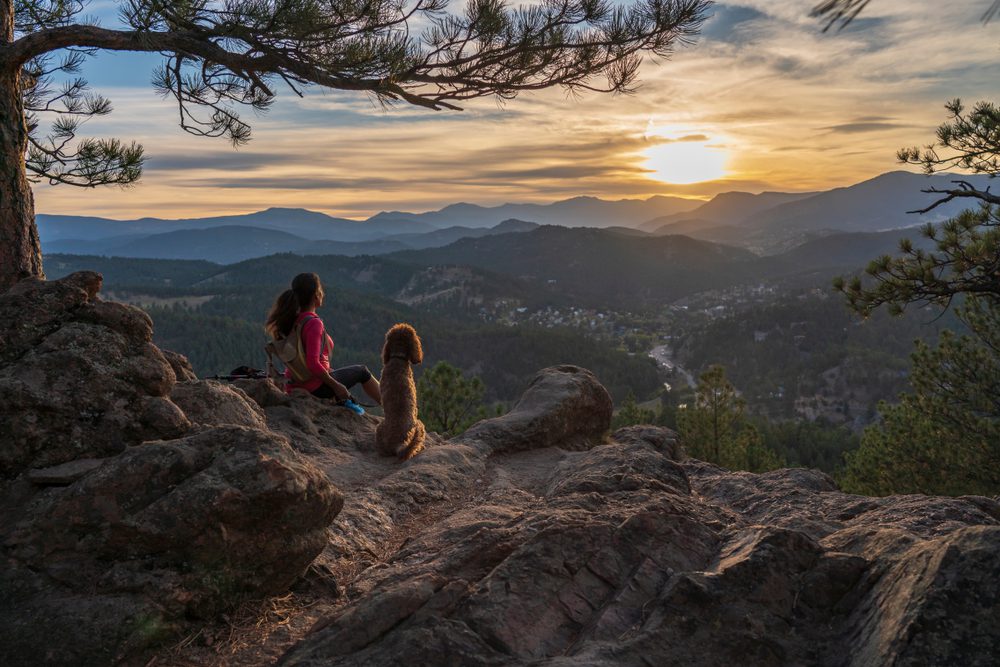 Important Facts About ESAs in Denver
Unlike service animals, ESAs do not have public access rights (for example, being able to accompany you inside a restaurant or flying in a plane cabin for free). Service animals, including psychiatric service animals, require training in at least one task that assists with their handler's disability.
While ESAs aren't obligated to have specialized training, they must be well-behaved or risk losing housing rights. This includes being non-aggressive and non-destructive.
For an ESA to be legitimate, you must be diagnosed with a relevant condition and acquire a legally valid ESA letter.
ESA certificates and registrations (including the ID that often comes with them) are not legally binding. The only thing that can legitimize an ESA is a valid ESA letter.
ESAs can be any animal, not just cats or dogs.
It is a crime to misrepresent an animal as an ESA in the state of Colorado, and you will be fined $50-$500 if you are caught doing so.
Get an Emotional Support Animal (ESA) Letter in Denver Today
ESAs are great for individuals who suffer from emotional or mental disabilities and feel that companionship would be adequate to manage their condition. If you're thinking about making an ESA part of your life or treatment plan but aren't connected with a therapist in the state of Colorado (or you have more questions about the process), schedule your risk-free consultation with US Service Animals today!