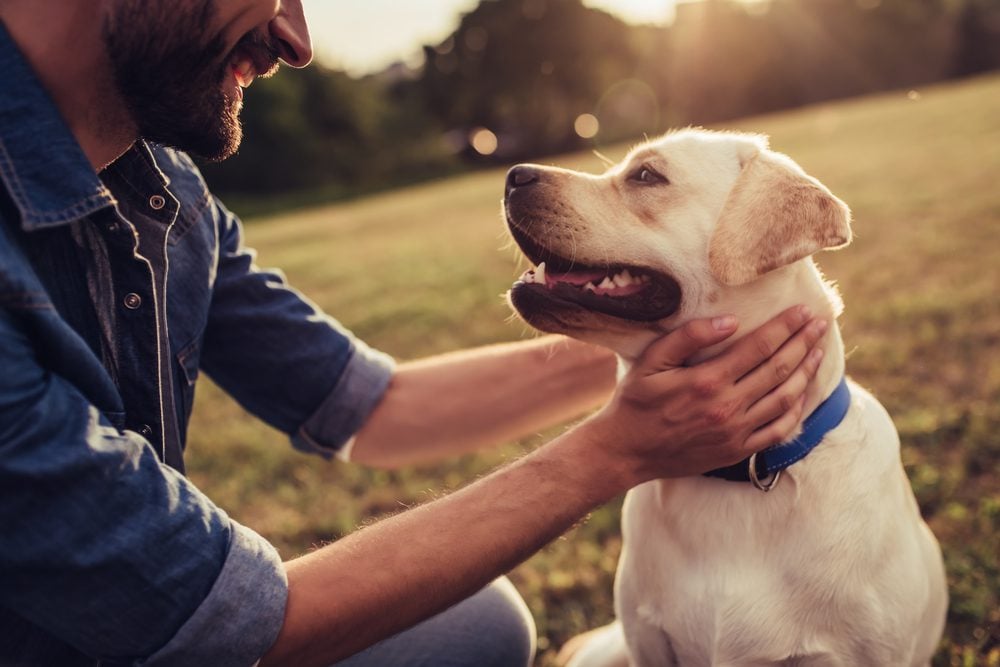 The Americans with Disabilities Act (ADA) is a federal law that regulates service animals and protects them and their users from discrimination. The Fair Housing Act (FHA) is a federal law that works in tandem with the ADA to ensure that service dogs are able to live anywhere with their users, even places that don't allow dogs, at no extra charge.
Service dog users in South Dakota must follow both federal and state laws. However, know that federal law supersedes state law. South Dakota's state laws regarding service animals are very similar to the ADA. Disabled people and their service dogs need to be given equal treatment and access when it comes to public accommodations such as hotels, lodging, amusement parks or resorts, restaurants, or anywhere else the public is allowed to enter.
Service dogs can be used by anyone with a disability, whether that disability be physical or mental. While the ADA does not cover service dogs in training, South Dakota law does; it allows service dog trainers to bring service dogs in training to all of the same public places as fully trained service dogs so long as the dog  is wearing identification such as a harness that states they are a service dog in training.
What to Look for When Choosing Service Dog Training
Training a service dog yourself can be somewhat risky, as not all dogs are suitable for service work and it can be difficult to pick a dog that is. This is where choosing the right service dog trainer comes in. You'll want to look for someone who has a good track record when it comes to training service dogs.
Trainers with a lot of experience often have a sense for which dogs will succeed and may even offer a service where they help you pick out a dog or can assess your own dog, which can be a great way to increase your chances of success. Unfortunately, the most successful and experienced trainers may have waiting lists, so you'll want to think about how long you're willing to wait.
You should also consider the type of training offered by each trainer. Does the trainer use balanced methods, e-collars, or force-free training? At USSA, we believe in only force-free methods and our courses reflect that, but you'll have to decide if you are okay with using punishment to train your dog as balanced training and e-collars are essentially that.
Finally, you should think about what distance you're willing to travel. Even if you find an amazing trainer, you likely won't want to travel hours just to meet with them. For this reason, you might even consider taking an online course, especially if there aren't many local service dog trainers.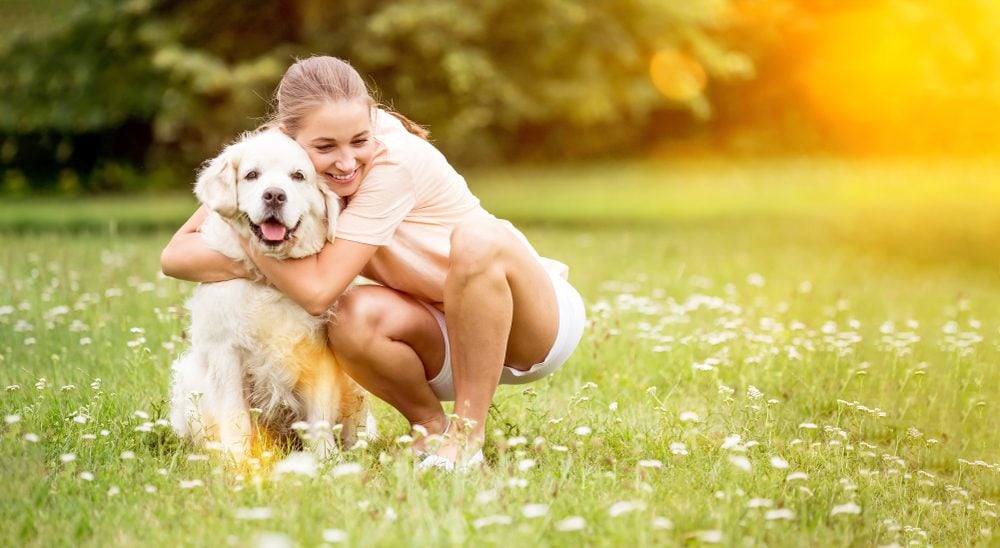 Online vs In-Person Service Dog Training
In today's digital age, almost anything can be done online, and that includes dog training! You may be wondering, what are the advantages and disadvantages to online vs in-person training? The biggest advantages of online training are that you can study from anywhere with an internet connection and it's often quite affordable.
Online and in-person training aren't that different. With both, you're able to ask questions and get one-on-one support. However, in-person training can make it slightly easier to get support while doing public access training.
If you take a field trip with your dog to a public place, the trainer will be right there with you with in-person training. With online training, you can still take your phone to rewatch any guidance materials and reach out to a trainer if needed, but fieldtrips may be a bit more challenging and require more independence on your end.
Here's a quick chart detailing the pros of online and in-person service dog training.
| | |
| --- | --- |
| Pros of Online Service Dog Training | Pros of In-Person Service Dog Training |
| Ask Questions | Ask Questions |
| Most Affordable |  Cheaper Than Buying a Fully Trained Dog |
| Learn Anywhere With an Internet Connection | In-home Training Available |
| Work With Experienced Professional Trainers | Work With Experienced Professional Trainers |
| Flexible Schedule | Immediate Guidance During Fieldtrips to Public Places |
| Study at your own pace |   |
The Best Service Dog Training in South Dakota
If you're living in South Dakota, it may be difficult to find a service dog trainer. While there are charitable organizations that donate or sell (discounted) fully trained service dogs, there aren't all that many trainers offering programs for people who want to train their own service dogs. We've done some digging and found five great options for training your own service dog if you live in South Dakota.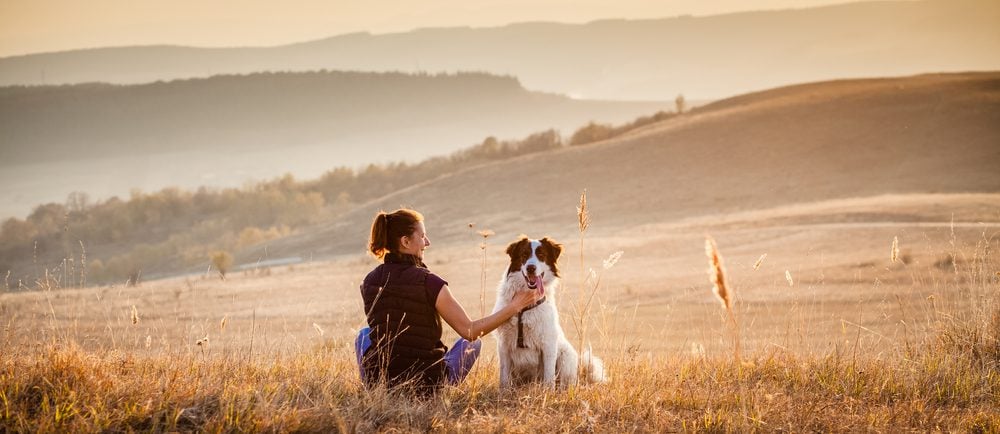 US Service Animals Online Training
US Service Animal's (USSA) online training focuses on psychiatric service dogs and includes six modules with 12 training videos. You will receive one on one support from a professional trainer, a training clicker, and an optional service vest, collar, collar tag, leash, and more.
You'll also get a trained service dog certificate upon completion of the program. USSA's training courses were created by a team of professional service dog trainers who have more than 20 years of experience. Training can take anywhere between 10 hours and 10 weeks to complete; it all depends on your dog's current level of training.
Cost: $349
Location: Online only (6 video modules)
Certificate: Yes
1:1 Support: Yes
Equipment Provided: Clicker, plus optional service vest, collar, collar tag, and leash
Link: https://usserviceanimals.org/service-dog-training
Animal Psychology Center
Animal Psychology Center specializes in training service dogs, all of which go through an intense training course which last from 12-18 months long. They encourage prospective clients to come and meet with their service dogs in training, allowing them to get a close look at the training process and possibly reserve their preferred dog for themselves. They also, in some instance, can train a dog you already live with.
Animal Psychology Center offers service dogs that can assist with mental and emotional disabilities, as well as physical disabilities. The training program is based around each client's specific disability and needs.
Cost: Contact for pricing
Location: Philip/Rapid City, South Dakota
Certificate: Not specified
1:1 Support: Yes
Equipment Provided: Not specified
Link: https://www.animalpsychologycenter.com/
Big Paws Canine Foundation
Big Paws Canine Foundation is dedicated to training service dogs for veterans with disabilities. They have their own dogs that they train but they can also train your dog if your dog passes their assessment. Regardless of whether you get a dog from Big Paws or have them train your own dog, you will be required to attend weekly training sessions with the dog.
Big Paws Canine Foundation does not list any limits for the types of service work they can train dogs to do.  Instead, they ask that interested veterans complete an application and, if possible, they will work to custom train a dog for the veteran's disability. Big Paws is a charitable organization that is funded completely by donations and fundraising; as such, they are able to offer service dogs and service dog training  to veterans for nothing more than pocket change.
Cost: $1.00 per month for the life of the dog
Location: 45924 263rd Street, Hartford, SD 57033
Certificate: No
1:1 Support: Yes
Equipment Provided: Not specified
Link: https://bigpawscanine.com/
Nosey Dog Detection Partners
Nosey Dog Detection Partners is located in Crook County, Wyoming. They specialize in training allergen detection dogs and medical alert dogs. They offer fully trained service dogs but also have online training courses for those who want to train their own allergen detection dogs.
Online courses include red dye 40 detection, gluten detection, and diabetes service dog training. Training sessions are weekly and provided via Skype. There is an initial cost to begin the course, but sessions are then charged on a pay-as-you-go basis. Most clients finish training within 6 months to a year.
Cost: Contact for details
Location: Online only
Certificate: Yes
1:1 Support: Yes
Equipment Provided: Identification vest and service dog patches upon completion
Link: https://www.noseydogdetectionpartners.com/our-services/
Medical Mutts
Medical Mutts specializes in training medical alert dogs. This includes seizure alert dogs, diabetic alert dogs, allergen detection dogs, and any other disability that can be detected by a dog's sense of smell. They also can train dogs to provide mobility assistance and help with psychiatric disabilities.
Regardless of which type of service dog you're looking to train, Medical Mutts will require your dog to undergo an assessment to judge their ability to become a service dog before they will accept you into any of their training programs. Assessments cost $100.
The entire training program consists of four modules, and in total can take a little over a year to complete. All dogs will have to take the foundation course, but some dogs may be able to skip into the advanced skills training for service dog tasks depending on their current level of training.
Cost: $960 – $1,800
Location: Online only
Certificate: Yes, if you pass the Public Access Test at Medical Mutts' Indianapolis location
1:1 Support: Yes
Equipment Provided: None
Link: https://medicalmutts.org/train-your-own-service-dog/online-training-service-dog-training/