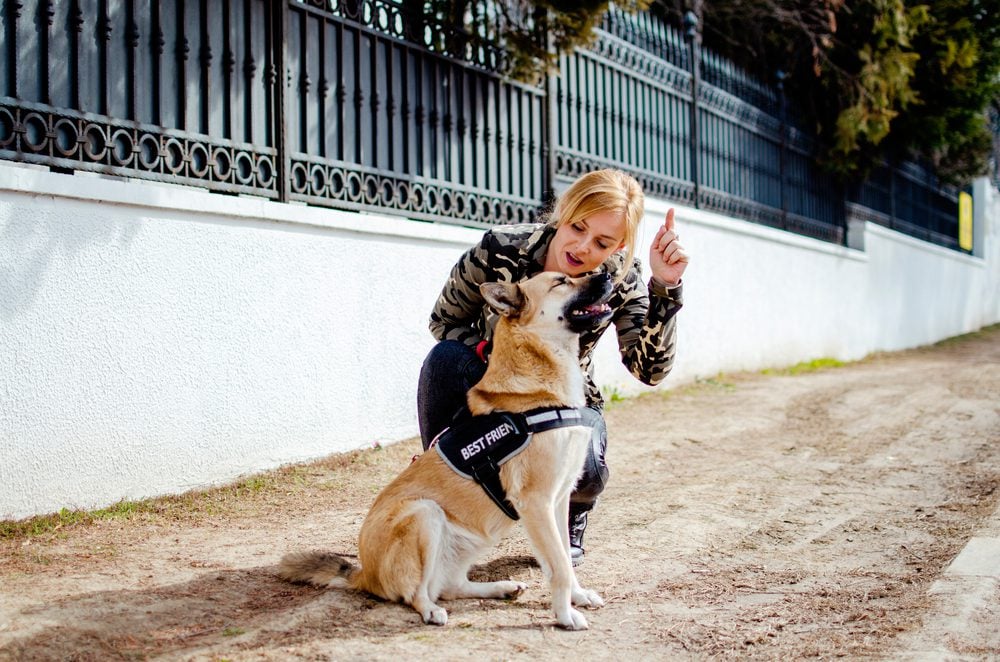 Service dogs, as defined under the Americans with Disabilities Act (ADA), are animals that are "individually trained to do work or perform tasks for the benefit of an individual with a disability, including a physical, sensory, psychiatric, intellectual, or other mental disability."
If you are living with a disability in New York City, it can be worth your time to train your dog into becoming a recognized service animal – a service dog can help you reduce the symptoms of a psychiatric disability, support you with mobility issues, and make your daily life easier as a whole.
Additionally, with the protection of the ADA, your service dog will be permitted access to certain public areas and accommodations to assist you in utilizing services equally as those without disabilities. Under federal and New York state law, even if an accommodation or business does not typically permit animals, they are required to permit a service dog's entrance, and the owner cannot legally be charged for any type of pet fee for bringing their dog with them to places like hotels, stores, educational institutions, apartments, airlines, or businesses, among others.
However, it is important to note that certain religious organizations and private membership-based clubs can refuse a service dog entry; only when the organization is not open to the general public when entry is refused.
New York state law does provide for service animals and upholds all of the federal permissions for service animals given by both the ADA and the Fair Housing Act. More information on New York's service animal guidelines can be found here.
For your service dog to be protected under both federal and state law, they must be completely trained and under your command at all times, in addition to performing specific tasks to help mitigate symptoms of your disability. There are no certification or registration requirements for service animals in the state, but it is essential that your dog receives adequate training both to support you and legally qualify as a service animal.
What to Look for When Choosing Service Dog Training
As you start to look for assistance in training your service dog, there are a few things that you will want to keep in mind.
For starters, no matter whether you are choosing an online or in-person trainer, you should be looking for an organization or individual with significant industry experience. Companies or individuals with proven results and good reviews are much more likely to be able to help you effectively and easily train your service dog, even when it comes to more specific service animal tasks.
If you are training in person, you should make sure that the facilities are up to shape. Assess how much space there is for training and if kennels are involved, ensure that they are spacious and not run down in any way. You can also look at the other dogs attending the facility and ask to sit in on a class to see how the trainer works with individual dogs before committing to the program.
Another factor to consider is whether or not there is a waitlist for your chosen service dog training company. This can happen either online or in-person and may indicate an effective business, but if you need to start training immediately, joining a lengthy waitlist may eliminate a specific company from your options list.
You should also be considering costs while searching for a training organization. The cost of a training program can vary widely between online and in-person training programs, so make sure that you select an option that works best for your budget. For anyone who may need a service dog but is not able to commit to the training financially, a local non-profit may be able to help train your dog at a much lower (or even free) cost.
It is also important to note that some training organizations may not work with every breed or age of dog. This may mean that the trainers specialize in training a specific breed or that you need to look elsewhere to get your dog trained in service tasks.
Online vs. In-Person Service Dog Training
When considering service dog training, two major options will stand out – online or in-person training services. Both methods have their own pros and cons, which we will be discussing below.
Online service dog training programs can be completed from the comfort of your own home and oftentimes have a flexible schedule so you can work on the training whenever you want. This will allow you to train your dog whenever convenient and repeat lessons if necessary to help your dog along.
On the other hand, in-person training will require you to attend scheduled classes, something that can be a little hard to fit into a busy schedule. However, in-person training programs tend to provide better results on a faster timeline, thanks to experienced trainers who can tailor their programs to your dog's exact needs and learning style. Additionally, in-person training may be more fun for you and your dog as it is more interactive.
One of the major differences to consider between online and in-person training is cost. Online training tends to be less expensive, and many courses will give you lifetime access so you can use the materials as much as you need. In-person training can become quite expensive depending on your dog's learning style and the type of specific skill training needed.
| | |
| --- | --- |
| Online Service Dog Training Pros     | In-Person Service Dog Training Pros |
| Cost-effective and budget-friendly | Advice can be tailored to your dog's needs |
| Flexible scheduling, ability to repeat lessons on own time | Experienced trainers give fast, effective results |
| Easy training from your own home | Can be more fun and interactive for you and your dog |
The Best Service Dog Training in New York City
Below, we've listed the best service dog training organization in New York City. There's a mix of both online and in-person options, so you can select the one that fits you and your dog's lifestyle the best.
Designed by a team of professional service dog trainers with years of extensive experience, US Service Animals Online Training is recognized in all 50 states and is highly affordable. The course can take anywhere from 10 hours to 10 weeks to complete depending on your dog's current training level. Individual professional trainer support is available to ensure you and your dog make the most out of your course.
The service tasks taught through this program include psychiatric disability support, guide dog tasks, and medical disability assistance.
Cost: $349
Location: Online only (6 video modules)
Certificate: Yes
1:1 Support: Yes
Equipment Provided: Clicker, plus optional service vest, collar, collar tag, and leash
Unique K9 Services provides personalized dog training services for you and your dog. The lead trainer has over 30 years of experience training all ages and breeds of dogs, and lessons will be tailored to your dog's needs and learning style. Your dog can learn a variety of specific and highly advanced service dog skills during this training program.
At all points during your dog's training, the trainer will be paying close attention to ensure both you and the dog are having fun. Reward-based training is combined with classical conditioning and motivation building to help your dog learn essential service dog tasks as effectively as possible.
Cost: Contact for a quote
Location: New York, New York
Certificate: No
1:1 Support: Yes
Equipment Provided: Unspecified
Doggie Academy offers either in-person lessons at the company's spacious Brooklyn training center in New York or on a virtual basis. Lessons are tailored to help instill basic obedience and house training skills, and consultations can be had with trainers to develop a specific training plan covering service dog skills. Doggie Academy can also help to teach your dog the skills necessary to pass the Canine Good Citizen test.
Private in-home lessons are also provided if you want a more personalized experience than visiting the company's training center.
Cost: In-person – $125 for a single lesson ($150 for a senior trainer); online – $65 for one half hour ($75 for a senior trainer)
Location: Brooklyn, New York, or online
Certificate: Unspecified
1:1 Support: Yes
Equipment Provided: Unspecified
Canine Companions for Independence
Canine Companions for Independence, or CCI, matches applicants with puppies that they train themselves. They work with adults and children with physical or cognitive disabilities, adults who are Deaf or hard of hearing, and veterans with a physical disability or PTSD from their time in service. CCI trains Golden retrievers, Labrador retrievers, and mixes of those two breeds through their selective breeding program. 
CCI's service dog training takes about two years. At the end of in-house training, handlers attend a two-week team training group class to establish a bond with the service dog and understand how to motivate the dog. The facility in New York has 11 acres that are fully accessible for disabled individuals. After graduation, handlers are required to keep in contact with CCI to ensure that the service dog team continues to be successful. Handlers are also encouraged to attend reunions, workshops, and seminars hosted by CCI.
CCI does have a wait list that varies depending on what kind of dog the applicant is looking for. Applicants are encouraged to reach out for more details. 
Cost: Free
Location: Medford, NY
Certificate: Unspecified 
1:1 Support: Yes
Equipment Provided: Unspecified 
Link: https://canine.org/