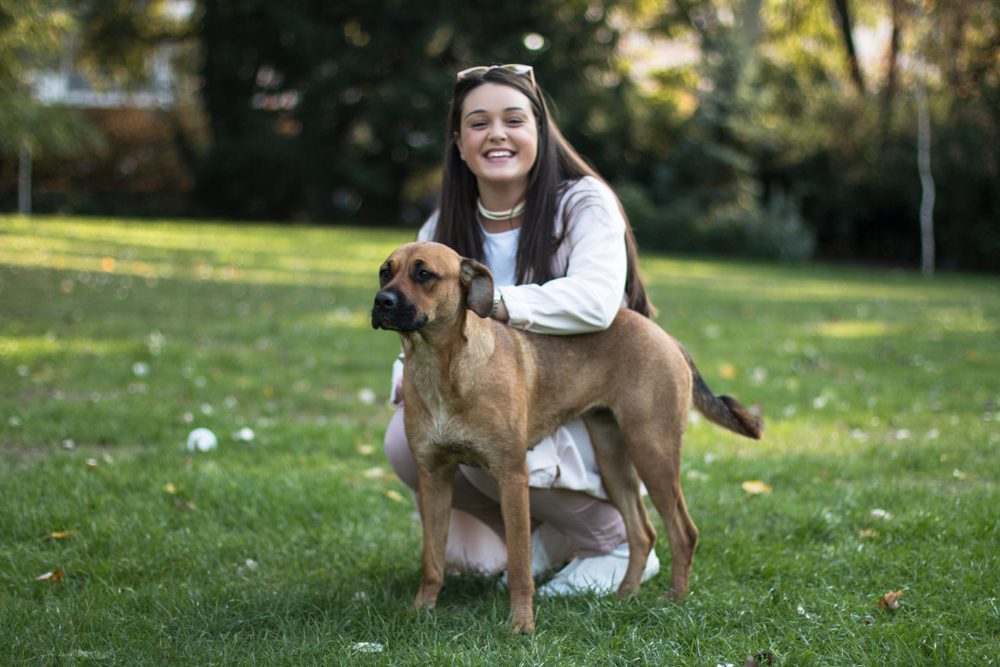 For anyone with a diagnosis of a mental health disorder or emotional condition, like anxiety, PTSD or depression, having an ESA or emotional support animal can make an enormous difference to your quality of life. An ESA can enable you to cope more effectively with the daily challenges you face.
However, in order to know your legal rights in Massachusetts regarding your emotional support animal you must know the answer to the question "what are the Massachusetts emotional support animal laws?" Here, we take a look at the legal protections that you and your animal can enjoy in the state.
Will My ESA Be Recognized as a Service Animal?
Unfortunately, although service animals have for some time been covered by the law in Massachusetts and afforded legal protection, ESAs at the present time are not covered. While evidence is mounting up to show animals are extremely beneficial for those suffering from mental health or emotional disorders, they haven't yet been legally recognized as service animals.
The legal definition of a service animal is an animal which has received special training to carry out specific tasks to help a disabled person. Since ESAs don't receive any training of this kind, there aren't legally recognized as service animals and therefore don't have the same legal rights to access public places as those afforded to service animals. Although public areas like cinemas, stores and theaters are legally prevented from refusing entrance to service animals, they can, if they choose, refuse access to ESAs.
Will My ESA Have Legal Rights in Massachusetts?
It's true that emotional support animals have less protection under the law in Massachusetts than service animals. But that doesn't mean that they have no legal rights at all. If you are the owner of a legitimate ESA you can enjoy some legal protections.
Traveling by Air With an ESA in Massachusetts
One legal protection offered to ESAs and their owners involves travel by air. While most airlines refuse to permit pets to travel in the aircraft cabin with their owner, ESAs are protected by law. Airlines therefore cannot refuse owners of recognized ESAs the presence of their animal inside the aircraft thanks to the Air Carrier Access Act. If you can show the airline in question a valid ESA letter for your animal, you must be allowed to bring your animal onboard with you whenever you fly.
There are, however, a few rules that you must comply with whenever you fly in or out of Massachusetts with your ESA. These include:
Supplying an ESA letter, that is within its validity period, to the airline.
Informing the airline a minimum of 48 hours before you are due to fly that you will be bringing an emotional support animal onboard with you.
For flights of 8 hours or more, you may need to give the airline a written confirmation that your animal will not relieve itself onboard the aircraft.
If you have a noisy or aggressive animal, you must be aware that the airline legally may refuse your animal in the aircraft cabin.
If you ensure that you meet all of these legal requirements, no airline will be allowed to prevent you from bringing your emotional support animal into the cabin with you whenever you fly.
Can an ESA Come to My Workplace in Massachusetts With Me?
Many people with emotional or mental health disorders could benefit from bringing their emotional support animal into the workplace with them to help them cope with the additional stresses that they face during the working day. Therefore, it isn't too surprising that many people in Massachusetts wonder if they have any legal protection when it comes to bringing an ESA to work in the state.
Unfortunately, while state law prevents employers from refusing service animals to come into the workplace alongside their owner, ESAs aren't covered by the ADA (Americans with Disabilities Act). As a result, employers can choose at their own discretion whether or not you will be allowed your animal at work.
Nevertheless, although there is no legal requirement for employers to permit ESAs in the work environment, some have sympathy for workers with emotional and mental health problems and will permit ESAs on the premises. If you obtain a valid ESA letter, you will have a better chance of persuading your employer to permit your ESA to come to work with you, although nothing is guaranteed.
Can I Live With an ESA in Massachusetts?
Many Massachusetts landlords refuse to rent their properties out to tenants with animals. However, the good news for people with recognized ESAs is that the Fair Housing Act affords protection in this regard. If you have been diagnosed with an emotional or mental disability and require an ESA to support you in your home, you cannot be refused accommodation by any landlord on account of having an animal.
Even when landlords do not usually allow tenants to have a pet at home, they must make exceptions for ESAs so long as the animal in question is well-behaved, non-aggressive and quiet. If your animal does not comply with those requirements, landlords are within their rights to refuse accommodation.
Is It Possible to Bring an ESA Into Public Places in Massachusetts?
Despite the fact that service animals are automatically permitted access with their owner to every public space in Massachusetts, ESAs don't have equal legal rights. That doesn't mean you can't go anywhere in the state with your emotional support animal though. In fact, there are many destinations where you will find a warm welcome when you arrive with your animal.
Some destinations in Massachusetts that welcome animals include:
Peter's Park in Boston
Fresh Pond Reservation Dog Park in Cambridge
Carleton Court Dog Park in Boston
Blunch in Boston
Village Tavern Grill and Oyster Bar in Salem
Cambridge Brewing Company in Cambridge
Boston Harbor Hotel
Sheepfold
Boston Public Garden
Harold Parker State Forest Campground
Noanet Woodlands in Dover
What Is a Valid ESA Letter in Massachusetts?
Anybody who has received a diagnosis of an emotional or mental health condition in Massachusetts and who could benefit from an emotional support animal must know how they can legally exercise their rights whenever traveling by air or renting a property in the state.
Although there is a common misconception that emotional support animals must be registered certified in some way, this is not the case. In fact, there is just one single requirement that has to be fulfilled to have an emotional support animal legally recognized in Massachusetts – you must obtain a valid ESA letter that you can show to an airline or a landlord whenever requested.
To be valid, the ESA letter must be issued by an LMHP (licensed mental health professional) and must be dated within the last 12 months.
A Guide to Obtaining a Valid ESA in Massachusetts
When you're considering obtaining an emotional support animal in Massachusetts, or if you already have one but need to know how you can have your animal legally recognized as an ESA, you need to understand how you can obtain a valid ESA letter. This way, you can assert your rights under the law whenever you travel by air or rent a property from a landlord.
To legitimize your ESA so that it will be legally recognized you must obtain an ESA letter from a qualified licensed mental health professional. While it's possible to visit an LMHP in person, you may find it easier, especially if you're struggling with your emotional or mental health, to contact one online.
To be valid, your ESA letter has to meet the following criteria:
It must show the licensed mental health practitioner's name and licensed number as well as the state in which their license was issued.
It must show the date of issue.
It must be written on the letterhead of the LMHP's office.
It must have the LMHP's signature on it.
You also need to understand the ESA letters don't remain valid indefinitely. Instead, you must renew yours each year since the validity period is just 12 months from the date of issue. Should you forget to arrange a renewal you will be unable to exercise all of your legal rights to have an ESA with you whenever you fly in an aircraft or rent accommodation.
Let Us Help You Obtain an ESA Letter in Massachusetts
If you're looking for the easiest and quickest way to obtain your valid ESA letter in Massachusetts, contact us today. We can connect you with an LMHP near you who will assess whether you are eligible and then, when appropriate, issue you with your valid ESA letter. This letter will then allow you to enjoy all of the freedoms and rights you have to have your emotional support animal with you in your rented accommodation and whenever you travel with an airline.