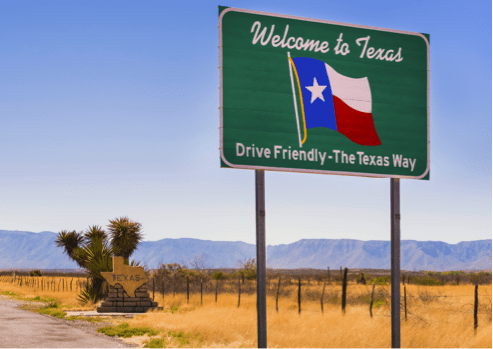 Depending on which state you live in, the laws surrounding service animals differ. It would be too easy if the laws were nationwide, but that is not the case. For the most part, the laws are very similar with just a few minor changes. It is important to check into the laws in your specific state so that you can obtain correct and up-to-date information.
A service animal is an animal that has been specially trained to perform tasks for disabled individuals. Some service animals may be a lifeline for their owner, while other animals may be trained for only a few tasks. Most service animals help their owners complete day-to-day tasks. The difference between a service animal and an emotional support animal is that an emotional support animal is more of a companion, rather than a helper.
Texas has very specific guidelines that they follow to determine what is actually considered a service animal. They term a service animal as being a helper for the disabled. There are many types of disabilities out there, so they list which ones they consider pairing with a service animal. These include:
deafness or another hearing impairment
a visual impairment
a speech impairment
a mental disability
a physical disability
an intellectual or developmental disability
post-traumatic stress disorder, or
any health impairment for which the person needs special ambulatory services or devices.
In most cases a dog is the only type of animal that can be of service, sometimes miniature horses are considered.
Service Animal Rights
Service animals have special rights and are allowed in places that other animals typically aren't. With proper documentation public places cannot ask you anything about your animal besides what it helps you do. The only exception to permitting service animals in specific places is if it poses a threat or risk to others. Some of the public places that your service animal is free to accompany you are:
hotels and other lodging establishments
public transportation terminals, depots, and stations
restaurants and other places that serve food and drink
sales or rental establishments
service establishments
any place of public gathering, such as an auditorium or convention center
places of entertainment and exhibit, like theaters or sports stadiums
gyms, bowling alleys, and other places of exercise or recreation
recreational facilities, such as zoos and parks
libraries, museums, and other places where items are collected or displayed publicly
educational institutions
social service centers
Remember The ADA
Service animals are covered under the ADA and you should not be charged a fee for their accommodation.
Texas has laws in place that can penalize those who refuse your animal public accommodation. Texas also has laws in place that can penalize individuals who wrongfully claim that their animal is for service. Service animals must be on a leash with a harness if they are helping you with travel or auditory awareness. You should never be discriminated against for having a service animal. This follows through into housing -Those with service animals should be given full and equal access to housing. One of the things that sets Texas apart is that they provide protection for the disabled if their service animal is attacked, injured, or killed by another individual. However, if your animal causes damage you will be held responsible.
If you have a service animal Texas has all the proper laws and regulations in place that should make your journey a little easier. It is comforting knowing that you and your service animal will be welcomed and protected on basically any public property.
Additional Information
https://www.nolo.com/legal-encyclopedia/texas-laws-on-service-dogs-and-emotional-support-animals.html
https://gov.texas.gov/organization/disabilities/assistance_animals
https://hhs.texas.gov/services/disability/information-about-service-animals-their-access-public-places